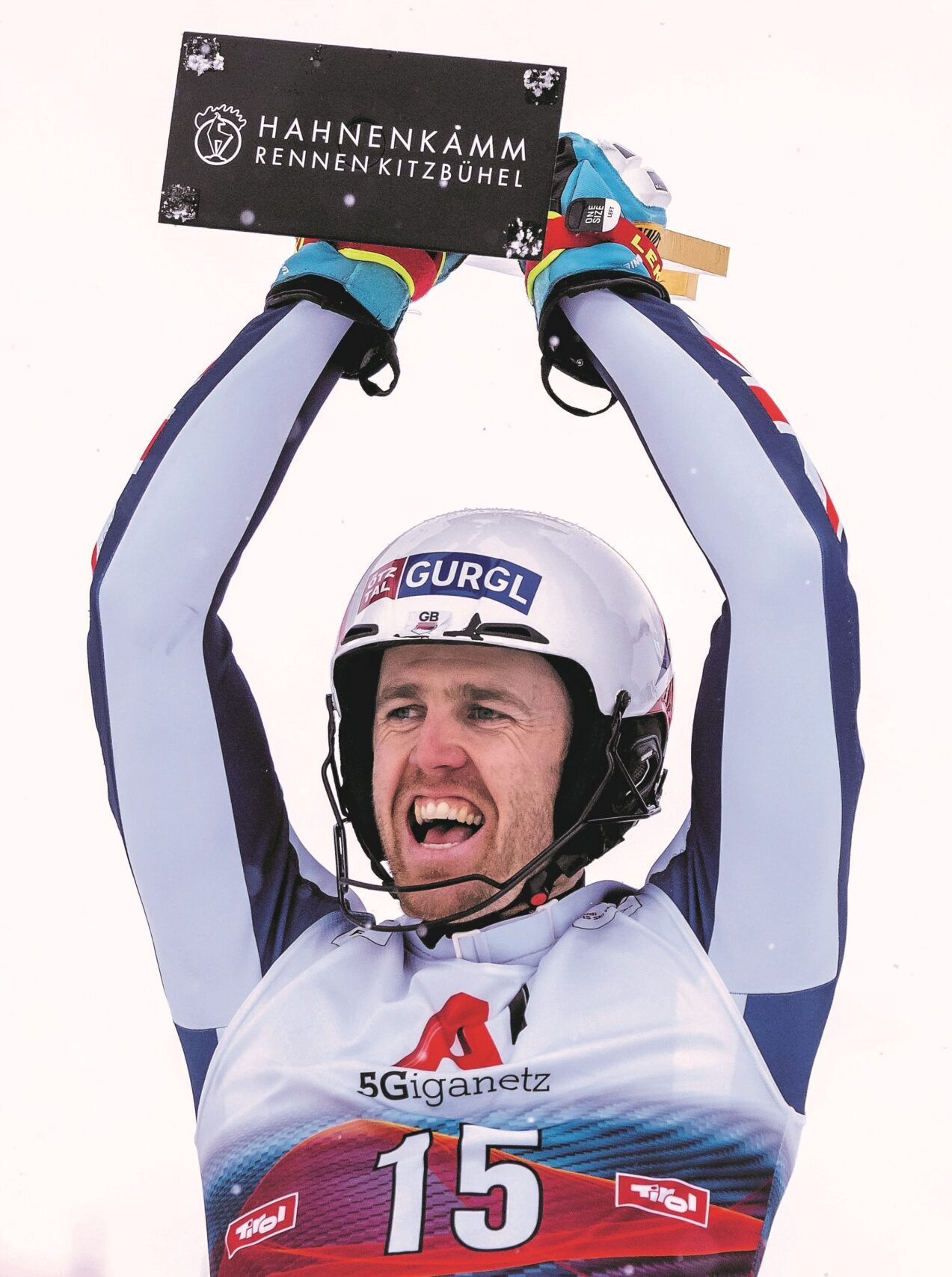 British skiers Dave Ryding, Charlie Guest, Charlie Raposo, Billy Major and Laurie Taylor jointly launched a Crowdfunding Campaign on 14 August in an effort to keep their dreams of success alive following a decision by UK sport to withdraw funding for Alpine, Cross-Country and Para Nordic athletes as the organisation deem the three disciplines to not be investible for World Class Programme support.
Five Alpine athletes are looking at collectively finding £800k over the next eight weeks to allow them to carry on training. Preparations for the 2022/23 World Cup tour and World Championships in Meribel-Courchevel, France in February 2023 are already underway. Within 48 hours, more than 350 donors have raised in excess of £30,000, but there is a way to go.
The athletes losing their programmes include:
Dave Ryding, who is Britain's most successful Alpine skier ever with five world cup podiums. He became the first Brit ever to win a World cup when he won the slalom in Kitzbuehel, Austria in January 2022.
Charlie Guest, who recorded a 13th place in January which is GB's best result for a female on the World Cup Slalom tour since 1989.
Billy Major, who broke into the top 30 in 2022 for the first time with an 18th place.
Laurie Taylor, who brought home a 25th in Madonna, Italy in December.
Charlie Raposo, who in March, ended a 50-year drought for World Cup points in Men's Giant Slalom with a 16th and 27th place in the same weekend.
Charlie Guest said: "With the depth and talent within British Alpine skiing at an all-time high, it's extremely disappointing that UK sport have decided to remove this funding, for us now and future Alpine winners from GB."
The athletes point to the fact that the recent string of great results have not been taken into consideration by UK Sport, which has chosen to focus purely on World Championship and Olympic results in a cycle that has been dominated by a global pandemic. A small fund has been ringfenced for Dave Ryding but will not be enough to cover coaching.
Dave Ryding said: "We have all gone out there onto the World stage and consistently delivered record results over the last 12 months. This is the first time in British history that this number of athletes have achieved top 30 placings in a World Cup season, and we believe this is a trend that is set to continue.
"We have more than enough potential to be topping podiums for the next eight years. It was a Brit that ran the first ever slalom race, and 100 years on, we are winning. Now is British skiing's time!"
A few days before the athlete's announcement GB Snowsport issued its own statement which said: "In light of July's announcement by UK Sport regarding investment into GB Snowsport for the Milan-Cortina Olympic and Paralympic cycle, we have had to communicate the deeply disappointing news to our Alpine, Cross-Country and Para Nordic athletes that UK Sport have deemed the three disciplines to not be investible for World Class Programme funding.
"While all three disciplines have been named for potential funding at national squad level, and UK Sport have ringfenced a minimal amount of programme funding for the Men's Slalom programme and for Para Nordic, neither investment level is sufficient to sustain elite performance at the levels required.
"This is a heavy blow to athletes, coaches, technical staff, and GB Snowsport employees who have shown enormous dedication in their efforts to grow Britain's standing in Alpine, Cross-Country and Para Nordic skiing, not least through the exceptional on-snow performances of so many of those athletes over the past two seasons.
"As a Governing Body, we have worked tirelessly to protect the continued development of our Alpine and Nordic programmes, and we fundamentally disagree with the decision not to invest further into those disciplines, particularly at a time when athletes in all three areas have been delivering some of Britain's greatest ever results on the snow.
"We are now urgently exploring all other options to continue these programmes, including new commercial partnerships, reducing costs throughout the organisation, and seeking greater efficiencies within our programmes, but we do anticipate that difficult decisions will need to be made in the coming weeks.
"Additionally, we will be appealing against the UK Sport decisions, and will want to understand relative comparisons of funding support for other sports, whether Winter or Summer, Olympic or Paralympic.
"We also know that this will be extremely dispiriting for everybody who supports and is involved with British Alpine, Cross-Country and Para Nordic Skiing at every level. We feel it is important to take this opportunity to reaffirm our continued belief in the internationally competitive potential of all three disciplines and our commitment to exploring every avenue available to us.
"We are grateful to UK Sport for their continued support of our other disciplines and expect to be able to build on the success demonstrated on snow over the past four years.
---
‹ Ski and snowboard holidays by train – Travelski Express adds three new resorts to its list
---
Categories: News, Racing