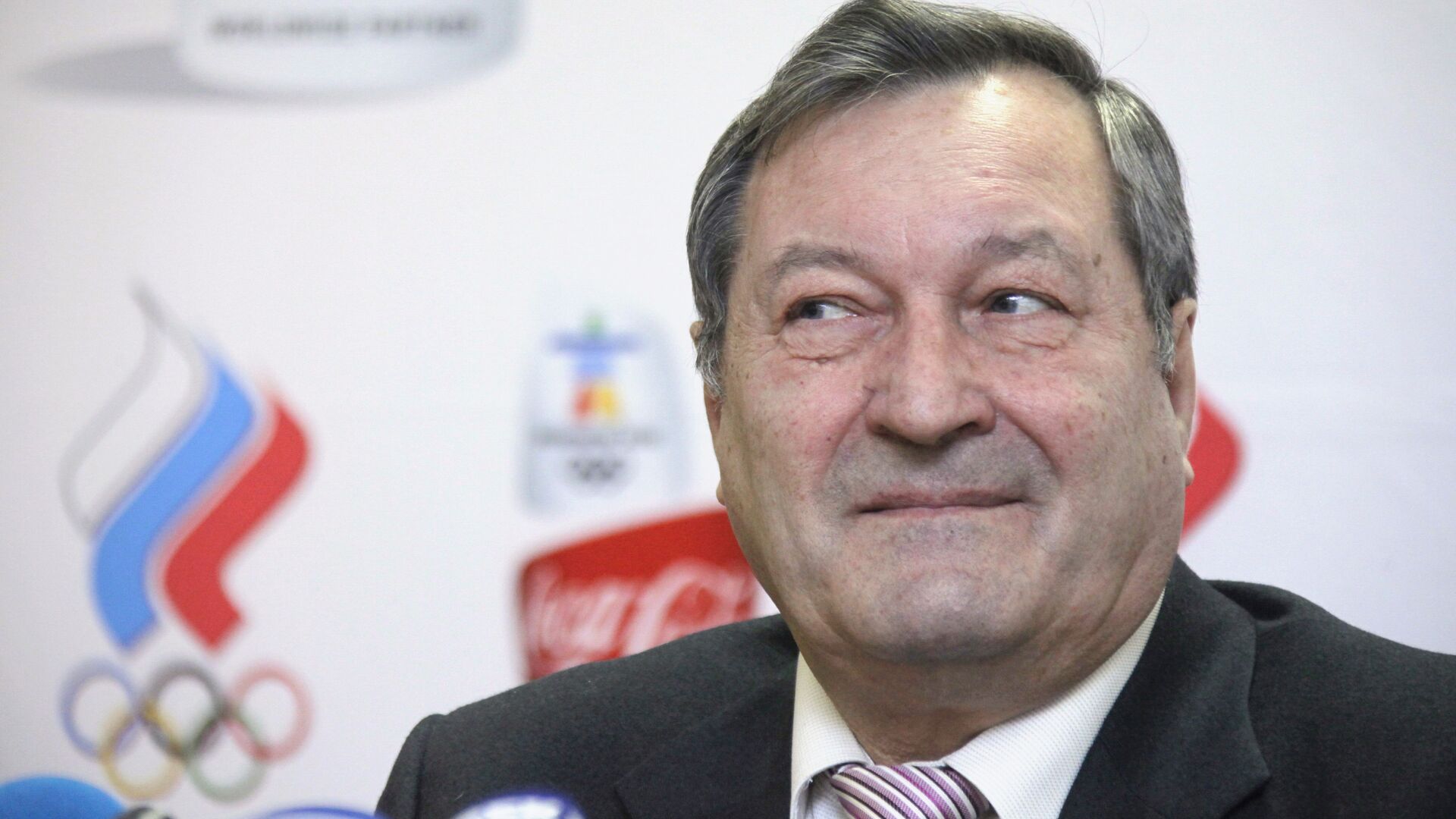 Posted on 2022-03-17 • 1 comment
Honorary President of the Russian Figure Skating Federation Valentin Piseev spoke about the prospects for Russian figure skating against the background of sanctions against Russian figure skaters.
Valentin Piseev: Regarding the change of citizenships in Russian figure skating, I don't think this will happen on a mass scale. Maybe some individual cases that have already been, but not among the strongest. It is not excluded, but hardly among the leaders.
My take on this? In principle, I have always been against the change of citizenship among skaters and have never been a supporter of this. There were times when some federations needed help. We hoped that these athletes would contribute to the development of figure skating in these countries. After all, it's good when athletes perform, and sports facilities are being built in such countries, in particular skating rinks. But sometimes we see that nothing is being done, and they are satisfied with what they have. This is bad. But we have supported and will continue to support these countries so that their own panels of judges appear there, skating rinks are built.
I am categorically against our leading skaters leaving the country during this period. I think everything will pass and fall into place. There is no need to despair now, we need to look for the ways for athletes to perform – to find alternative competitions. There are already some ideas, the Federation is working on it. I think we will find approaches that will motivate athletes.
The Channel One Cup is a serious entertaining event, which is necessary in this situation, but to compare it with the World Championships… In two disciplines – women's and pair skating – of course, the level will be even higher than at the World Championships. As for the men single skating, our guys, unfortunately, are inferior to their foreign colleagues. It's hard to say about ice dances, because there are only two leading pairs are taking part.
source: championat.com
Valentin Piseev: Everyone is against us now: raising the age minimum, ban from world competitions. But I am sure that our such a popular sport will be in the leading positions after all.
Yes, maybe we'll have to endure somewhere because of rash and unreasonable bans from the world community. Shame on the IOC and ISU for this. They hinder the development of world sports and figure skating when they should be interested in it. They need to think whether they are in their place? What does politics have to do with it, if we have always said and continue to say that sport is outside of it. Why are they targeting young and promising athletes who promote our sport? But sooner or later it will pass, and everything will fall into place. No matter how much they pressure us, we will not give up our positions on the world stage.
source: championat.com