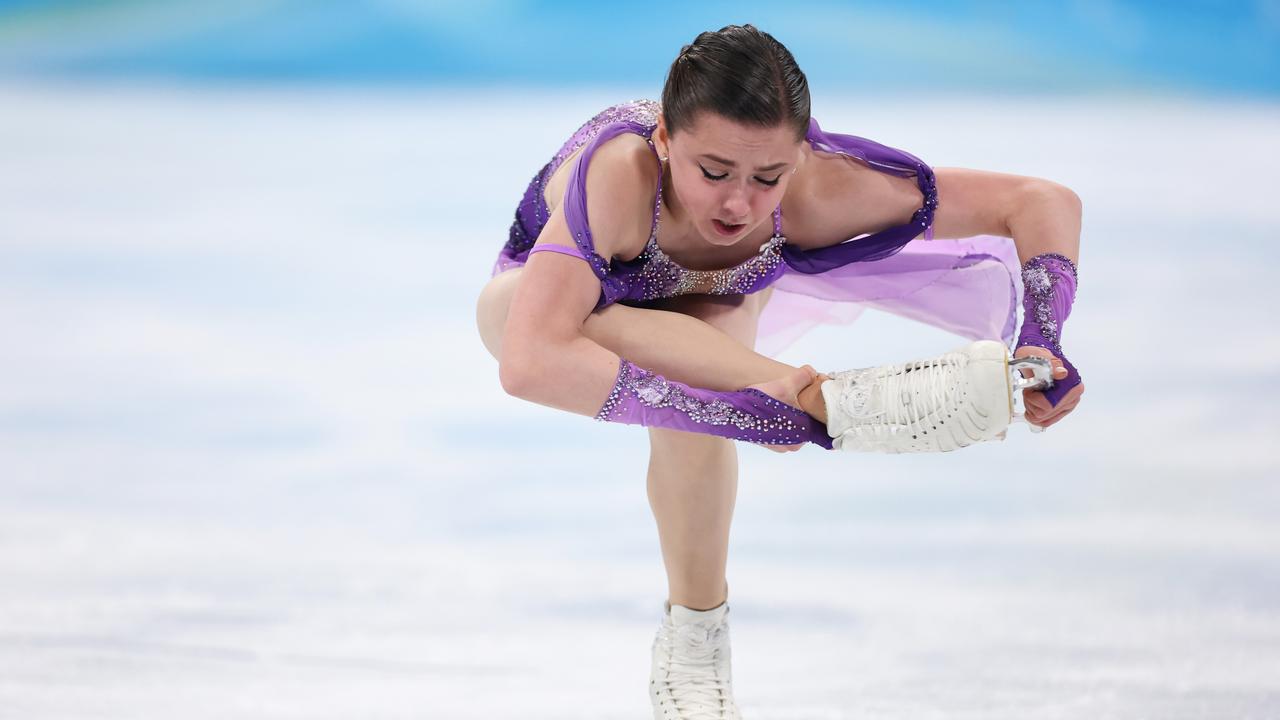 An extraordinary press conference at the Beijing Games has provided more twists and turns than the aerials skiers on topics ranging from Peng Shuai to Covid.
Proceedings opened with a Chinese Olympic Games volunteer professing to having no knowledge of tennis player Peng Shaui.
The official Beijing Olympics spokesperson Yan Jiarong has also angrily defended the country's One China policy and Chinese medical experts claimed their extraordinarily draconian counter-measures have been so effective they have wiped out Covid-19.
It was also revealed that a Kyodo journalist from Japan was physically prevented from asking a question of a Hong Kong athlete in the mixed zone area after their competition.
Wei Yining, a volunteer for Beijing Olympics was at the press conference to talk about her pride in helping put on the Games.
She was asked if she knew of Shaui or her post on Weibo — where she claimed to have been sexually assaulted by a senior Chinese leader.
The issue has dominated western media, including Peng meeting with the IOC president Thomas Bach, but inside of China, behind the great firewall of internet censorship there is no knowledge of the matter.
Wei said in response to the question: "I am sorry I don't really know that".
Wei is one of the Games thousands of "volunteers" hand picked for their allegiance to the party and aspirations for higher office.
Remarkably, while there were hundreds of Covid infections within the closed loop of the Olympic venues, not one volunteer was infected, Beijing officials said.
After recording constant infections of around 30 to 50 a day inside the Olympic closed loop, including the Athletes Village, officials said on Thursday there are now no fresh cases.
Indeed, the Beijing official in charge of Covid prevention Chun Huang claimed the countermeasures have been so effective that as well as being no Covid in the closed loop at present, there have also been no breaches from the Olympic closed loop into the general society of China.
He said: "the successful implementation of the counter measures is a successful model for the Olympic Games and for future pandemic control in Beijing, it is a good reference. It will help us in the future."
Nearly 500 Olympic participants were Covid-positive, many at the airport with historic remnants of the virus, and they were isolated in special purpose facilities for several weeks. The counter measures involved strict adherence to a mask wearing policy, with teams of "mask police" patrolling venues to ensure enforcement, social distancing, and daily pcr tests, including checking in and out of hotels each morning to obtain up-to-date Covid status.
Meanwhile, the BOCOG spokesman Yan interrupted the conference several times to deny that China is involved in forced labour camps in Xinjiang, and that Taiwan, called Chinese Taipei under Olympic rules, is not part of China.
Yan said: "I want to make a supplementary remarks. We take a solemn position, what I want to say is there is only one China in the world, Taiwan is an undividable part of China, it is a well-recognised international principle, we are always against the idea of politicising the Olympic Games".
Then when a reporter asked about the provenance of materials in the Games uniforms and merchandise and whether some of the materials had come from Xinjiang using labour from Uighers, Yan replied: "These are lies from relevant groups, we are against the politicising of sports, thank you".