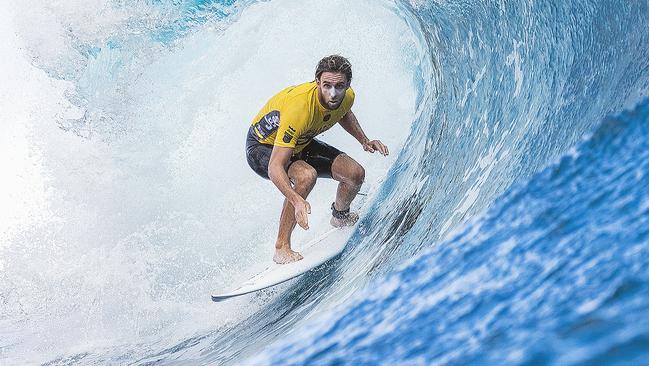 AUSTRALIAN world No. 1 Matt Wilkinson began his quest for the Billabong Pro Tahiti trophy with victory but Mick Fanning and Owen Wright had to fight for survival to keep alive their title hopes alive at the famed Teahupo'o reef break.
While Wilkinson, former Tahiti winner Joel Parkinson, Julian Wilson, Ace Buchan and rookie Connor O'Leary made winning starts, both Wright and Fanning had to fight their way out of the do-or-die second round to remain in the competition.
Wright took down dangerous wildcard Aritz Aranbura while Fanning beat close mate Josh Kerr.
"It's always hard going up against a friend but that's the way it goes," Fanning said.
Practice made perfect for Wilkinson who spent a week surfing in Tahiti in the lead up to the world championship tour surfing event to ensure his familiarity with the conditions.
"The goal is to win it finally," Wilkinson said of the event he has gone into with the world No. 1 on his back but must win to ensure it stays there.
Wilkinson's best result in Tahiti is a quarter-finals spot.
Not one of the top five men on the world rankings list has ever won Tahiti.
But with the world championship race so close, victory by any of the five – Wilkinson, John John Florence, Jordy Smith, Wright and Adriano de Souza – will see a major reshuffle of the rankings.