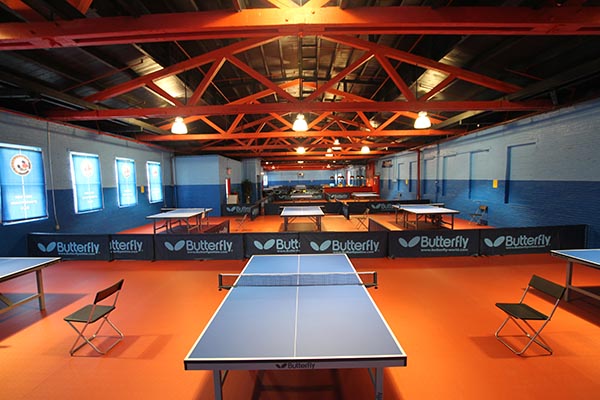 (by Steve Hopkins)
With their club location in College Point, just off of the 678/Whitestone Expressway, the New York Indoor Sports Club is easily accessible from each of the Boroughs of New York City.
They have a large facility that features 17 tables, a pro shop, high ceilings, great lighting, and professional flooring.  The NYISC has monthly 2-star sanctioned tournaments.  The facility also includes a 5,000 indoor soccer training space – providing a combined 15,000 feet of space.
The club offers table rentals, one-day passes, and a variety of membership options.  One feature of the club that differentiates them from others is the quality of their coaching staff.  Liu Juan is a US Team member and Olympian, Shao Yu has been a US Team member and has played in the World Championships, and Wang Xinyue is a US Team member as well.
Email: nyisc@yahoo.com  |  Web: www.indoorsportsny.com
Phone: 718-358-8860
Location: 1535 126th Street College Point NY 11356
Current Hours: Open Every Day – Mon-Fri 2:30pm to midnight, Weekends 1:30pm to midnight.
Share the post "WAB CLUB FEATURE: New York Indoor Sports Club"