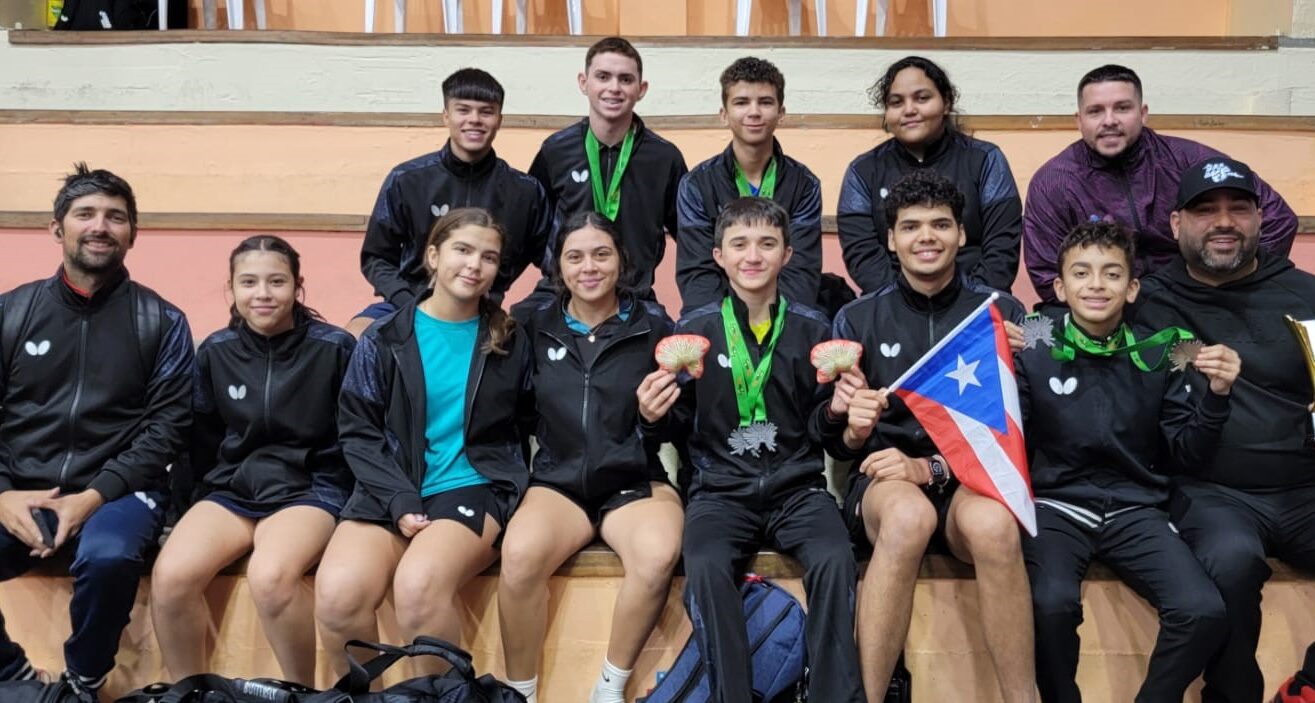 (By: Edgardo Vázquez)
The Puerto Rican delegation won third place overall in the Pan American Cadet Table Tennis Championship (U 15) among the 8 participating countries, namely: Brazil, Canada, Ecuador, Paraguay, Peru, Puerto Rico, the Dominican Republic and the United States. Joined.
This position will be improved by obtaining 4 medals, divided into two Silver (Men's Team; Enrique Ríos, Steven Moreno, Yadier López and Eliam Dávila and Men's Individual, Enrique Ríos) and two Men's Individual Bronze Steven Moreno Rivera and Men's Doubles Yadier López and Eliam Dávila.
We congratulate the Puerto Ricans for their excellent performance.
Now the men's team is preparing for the WTT event in the same place and the players, Ángel Naranjo, Óscar Birriel and Yamil López are integrated into said event.
Stay "In The Loop" with Butterfly professional table tennis equipment, table tennis news, table tennis technology, tournament results, and We Are Butterfly players, coaches, clubs and more.
Share the post "Puerto Rico- Third Place Global In The 2022 ITTF Pan American Cadet Championships U15"