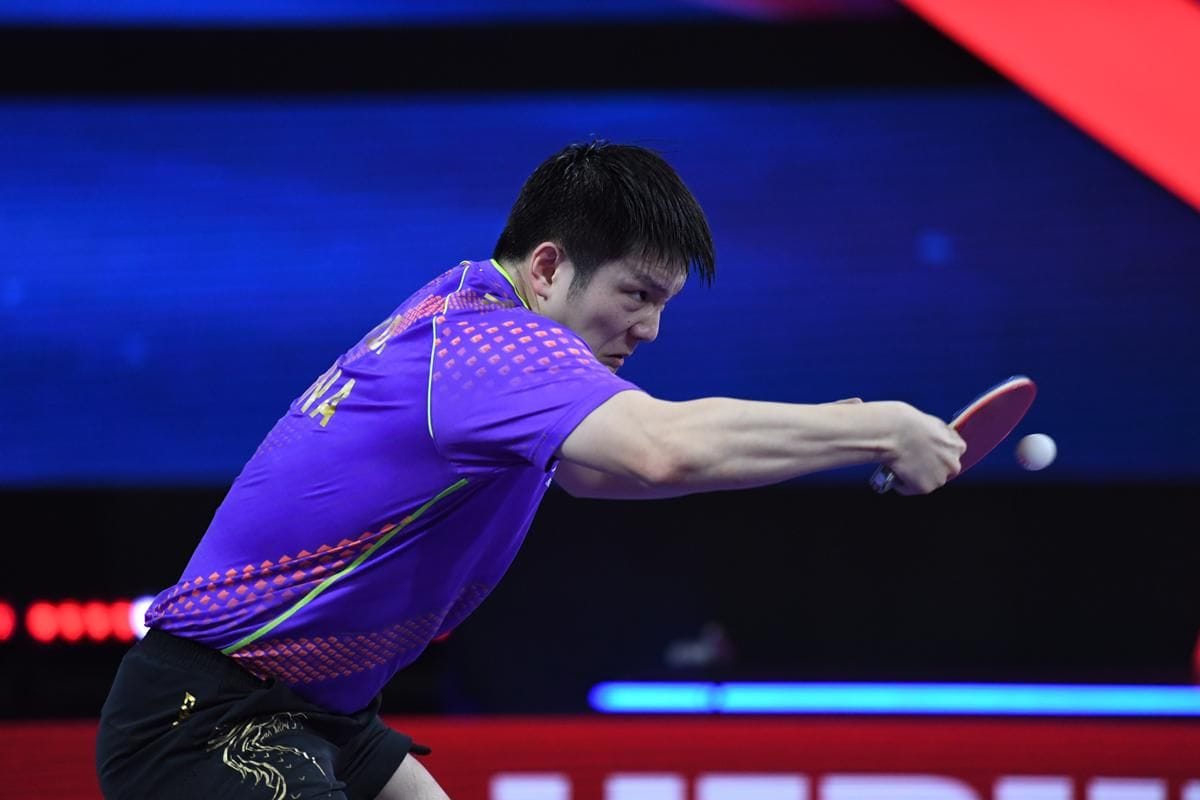 (by Steve Hopkins)
ITTF posted updated rankings yesterday.  The only real movement om the top 20 was Dan Qiu jumping four spots to reach No. 9, and Kristian Karlsson moving up two spots to No. 17.  Both of these changes were do to great performances at the European Championships (where Qiu won, and Karlsson unexpectedly made the Semifinals).
Both Germany and Sweden continue to have strong showings in the Top 20.  Qiu is now the top ranked German player – he is the first of four players in the Top 20 with the others being Dima Ovtcharov (No. 10), then Patrick Franziska (NO. 13), and then Timo Boll (No. 14).  Sweden is represented by Truls Moregard at No. 6, Kristian Karlsson at No. 17, and Anton Kallberg at No. 19.  Only China has stronger representation with five players in the Top 20 (and each of the top three spots).
Fan Zhendong continues to dominate the rankings with 6900 accumulated points.  Ma Long is in second with 3700 points, and Liang Jinkun has a narrow lead over Japan's Tomokazu Harimoto (Jingkun at 3085 and Harimoto at 3045).
Harimoto is the top non-Japanese player at No. 4.  Hugo Calderano is the top non-Asian player at No. 5.  Truls Moregard is Europe's top player at No. 6.  Lin Yun-Ju is No. 7, Darko Jorgic is no. 8, and the Germans Dang Qiu and Dima Ovtcharov round out the Top 10.  USA's Kanak Jha is now No. 35 – he is the top ranked player in North America.  Butterfly sponsored players now hold five slots in the Top 10, and twelve slots in the Top 20.
Sofia Polcanova's win at the European Championships has launched her into the Women's Top 10.  She pushed Puerto Rico's Adriana Diaz down one slot to No. 11.  The rest of the positions are unchanged – with four Chinese at the top (Sun, Chen, Wang Manyu, Wang Yidi), three Japanese at 5, 6, and 9 (Ito, Hayata, and Ishikawa) , Doo Hoi Kem at No. 7, and Germany's Ying Han at No. 8.  USA's Lily Zhang is No. 36.
Visit ButterflyOnline.com for the latest table tennis news and results.
Share the post "ITTF Rankings: Qiu Reaches Top 10, Fan Firmly On Top"