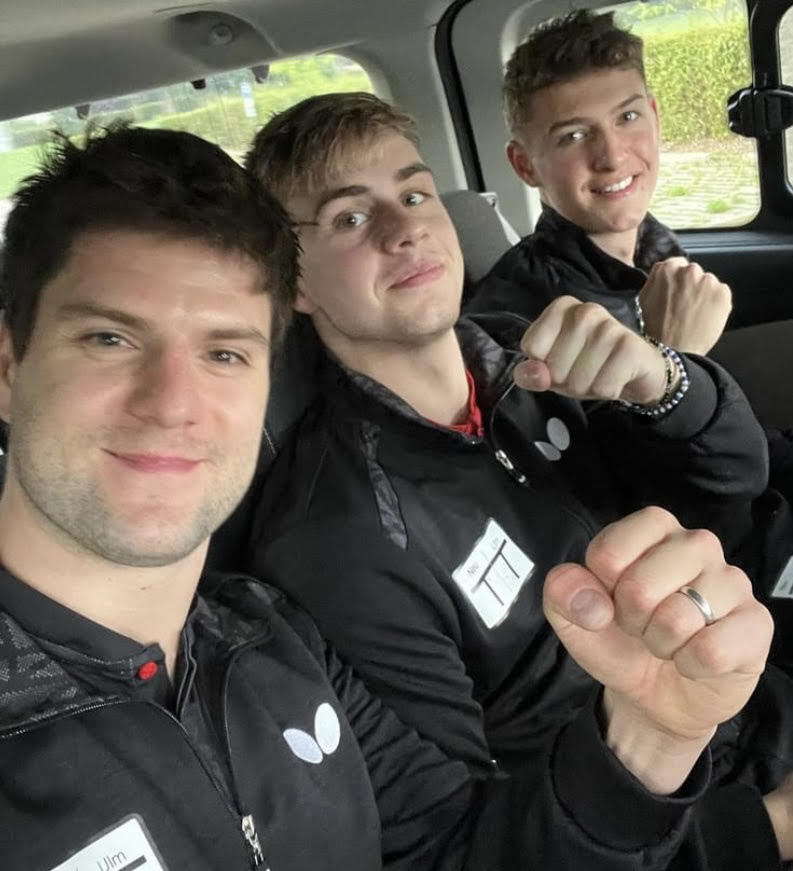 (by Steve Hopkins)
TTF Liebherr Ochsenhausen started the 22/23 season with a 3-0 win over TTC RhonSprudel Fulda-Maberzell.  A year ago, Fulda finished third – a few spots ahead of Ochsenhausen.  Simon Gauzy started things off for Ochsenhausen with a 3-0 win over Fan Bo Meng.  Kanak Jha then topped World No. 15 Quadri Aruna 3-0.  Ochsenhausen's new edition, Alvaro Robles, then defeated Alexandre Cassin 3-2 to close out the match.
The new look TTC Neu Ulm team started their year off with a win as well.  New Ulm still had last year's strongest player, Lev Katsman – but the team they fielded on Sunday was bolstered with Dimitrij Ovtcharov and Truls Moregard.  Ovtcharov started things off with a win over Ricardo Walther 3-2.  Moregard dominated his match over Xi Wang 3-0.  Lev Katsman fell to Tiago Apolonia putting ASV Grunwettersbach on the board.  But Dimitrij Ovtcharov closed the door with a 3-0 win over Xi Wang.
Last year's league winner, Borussia Dusseldorf logged a 3-0 win over Muhlhausen.  Anton Kallberg, Kay Stumper and Timo Boll each won their matches (over Habesohn, Ionescu, and Mengel respectively).  The other two teams to start the season with a win are Schwalbe Bergneustadt and Werder Bremen.  Saarbrucken – the second best team a year ago – will face Zugbrucke Grenzau later this week.
Visit ButterflyOnline.com for the latest table tennis news and results.
Share the post "German League Opening Weekend: Boll, Ovtcharov, Moregard, Jha Start Strong"