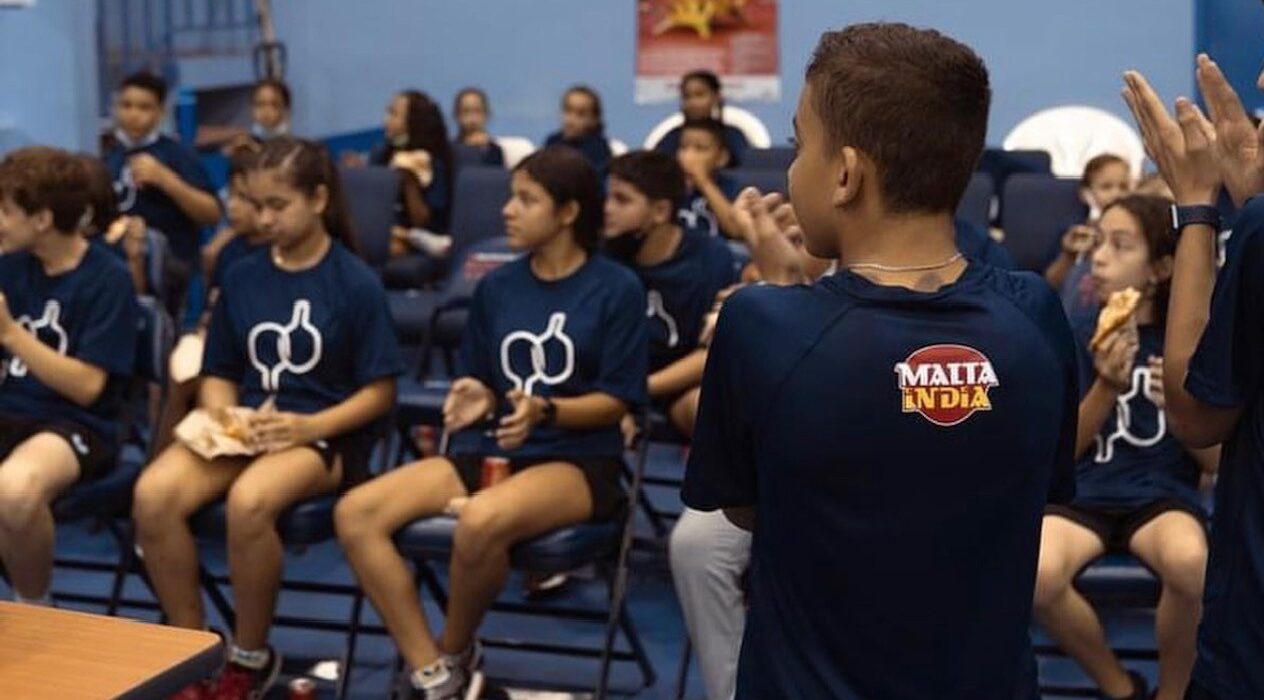 Steven Moreno and the group of tennis players between the ages of 6 and 13 continue training, reinforcing basic skills and fundamentals.
Among the participants are the multiple Pan American and world medalists Ángel Luis Naranjo, Steven Joel Moreno and Enrique Yezué Ríos who had motivational messages for the rest of the participants.  These trainings have the direction of coaches Carlos Gracia, Edgard De Jesús, Francisco González, Héctor Berrios and Christian Malavé and the collaboration of Yahira Rivera.  It is important to highlight the sponsorship of Malta India who contribute with t-shirts, training balls, malt lunches and gifts for the athletes.  We thank Astrid Marrero Brand Manager of Malta India for her support in the development and strengthening of Puerto Rican Table Tennis.
In the same way, we thank the Municipality of Guaynabo and its Recreation and Sports Office, for maintaining continuity in collaboration with the sport of Table Tennis.
Stay "In The Loop" with Butterfly professional table tennis equipment, table tennis news, table tennis technology, tournament results, and We Are Butterfly players, coaches, clubs and more.
Share the post "At Full Steam Training At The Mario Jiménez With The Participation Of Steven Moreno"