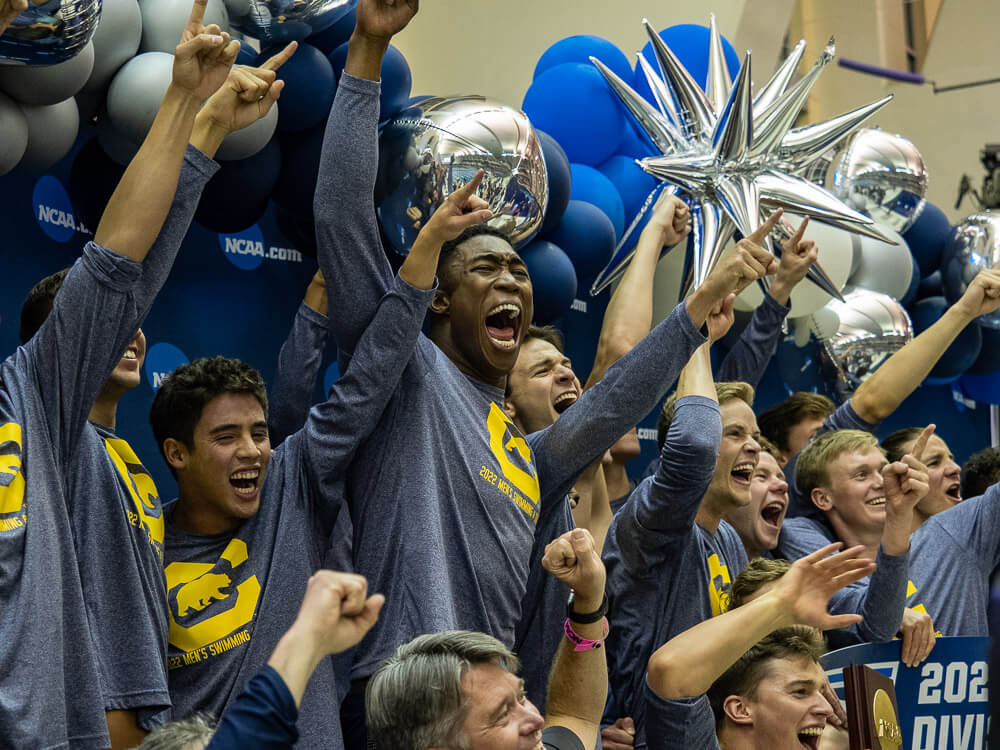 2022 NCAA Men's Division I Championships continued with the final day of the meet from the McAuley Aquatic Center on the Campus of Georgia Tech in Atlanta.
NCAA records were set, history was made and championships were won.
Swimming World Chief Photographer Peter H. Bick was on hand to capture the final night moments.
• Complete meet coverage
This slideshow requires JavaScript.
setTimeout( function () {
!function(f,b,e,v,n,t,s){if(f.fbq)return;n=f.fbq=function(){n.callMethod? n.callMethod.apply(n,arguments):n.queue.push(arguments)};if(!f._fbq)f._fbq=n; n.push=n;n.loaded=!0;n.version='2.0';n.queue=[];t=b.createElement(e);t.async=!0; t.src=v;s=b.getElementsByTagName(e)[0];s.parentNode.insertBefore(t,s)}(window, document,'script','https://connect.facebook.net/en_US/fbevents.js');
// init window.fbq('init', '1467300236903193');
// track window.fbq('track', 'ViewContent', { category: 'partner', subcategory: 'swimworld', domain_name: location.host, });
window.fbq('track', 'PageView');
}, 2000);