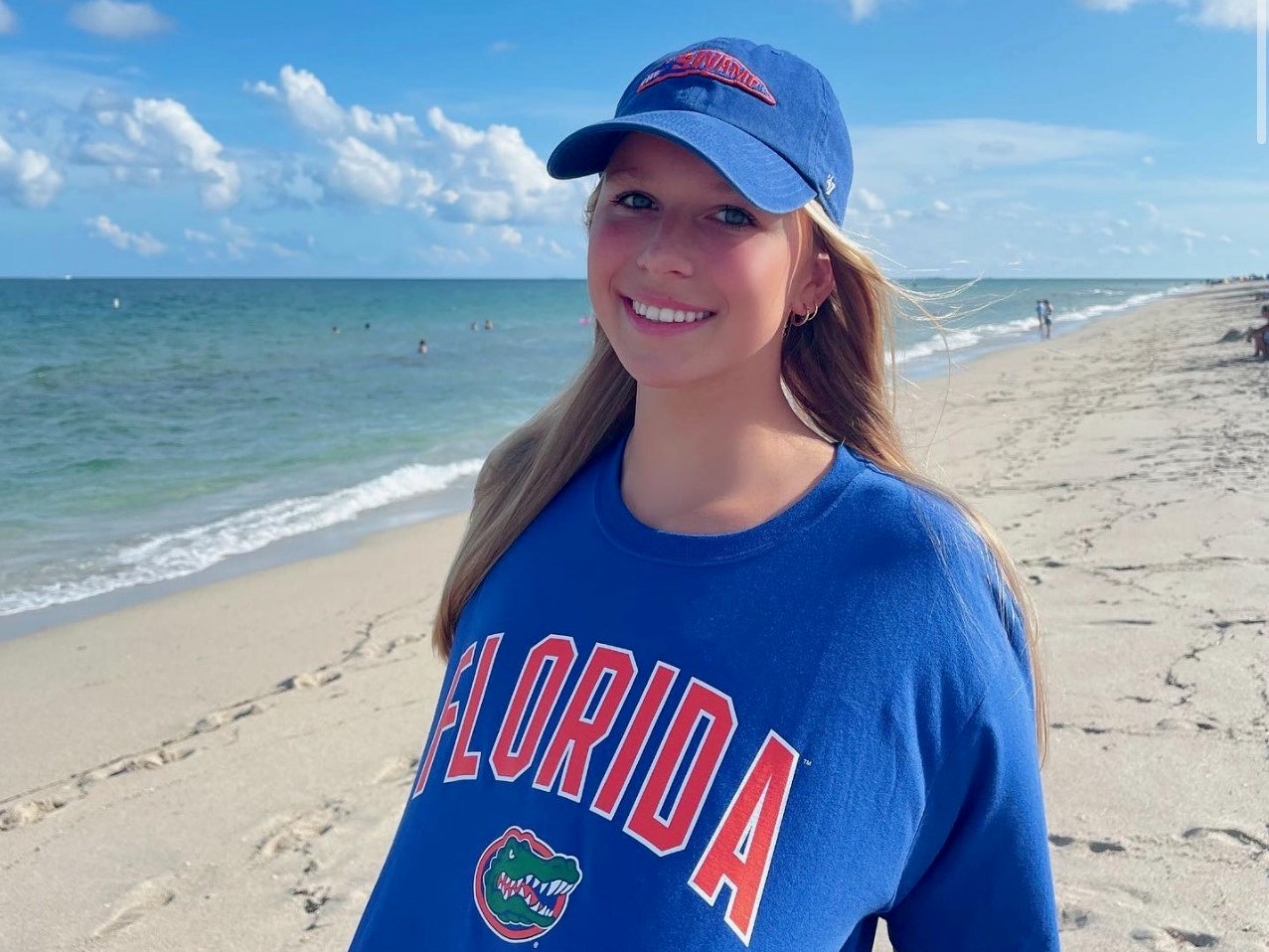 NEW COMMIT: The University of Florida has continued to build a powerhouse recruiting class for the fall of 2023, recently landing a verbal commitment from in-state standout and Olympic Trials qualifier Julia Podkoscielny of Fort Lauderdale.
She will join Catie Choate, Alex Mitchell, Melissa Cowen, Lainy Kruger, Bella Sims, Grace Rainey, JoJo Ramey and Michaela Mattes in Gainesville as a member of the Gators' Class of 2027.
Regarding her commitment, she said:
"I chose U of Florida for its outstanding education and swimming. I love the team, coaches and their philosophy. Can't wait to be on campus and fully experience being a Gator."
Podkoscielny does her club swimming with Pine Crest Swim Team and was the 400m IM runner-up at the Toyota U.S. Open where she also took third in the 200m back. This past summer, she raced three events at Wave II of Olympic Trials.
Her best times include:
200 IM – 1:58.72
400 IM – 4:12.91
100 back – 53.75
200 back – 1:55.39
500 free – 4:46.85
Currently a junior at Pine Crest School, Podkoscielny is a six-time individual Florida State Championship finalist. The USA Swimming Scholastic All-American collected gold in the 200 IM and silver in the 100 back in 2021 at the 1A meet while taking first in both of those events at the 2A meet as a sophomore and as a freshman.
Podkoscielny's best times would've placed in the B-final of the 400 IM and 200 back, as well as the C-final of the 100 back, 200 IM, and 500 free, at the 2021 SEC Championships.
If you have a commitment to share, please send a photo and quote via email to hs@swimmingworld.com.
Related
setTimeout( function () {
!function(f,b,e,v,n,t,s){if(f.fbq)return;n=f.fbq=function(){n.callMethod? n.callMethod.apply(n,arguments):n.queue.push(arguments)};if(!f._fbq)f._fbq=n; n.push=n;n.loaded=!0;n.version='2.0';n.queue=[];t=b.createElement(e);t.async=!0; t.src=v;s=b.getElementsByTagName(e)[0];s.parentNode.insertBefore(t,s)}(window, document,'script','https://connect.facebook.net/en_US/fbevents.js');
// init window.fbq('init', '1467300236903193');
// track window.fbq('track', 'ViewContent', { category: 'partner', subcategory: 'swimworld', domain_name: location.host, });
window.fbq('track', 'PageView');
}, 2000);