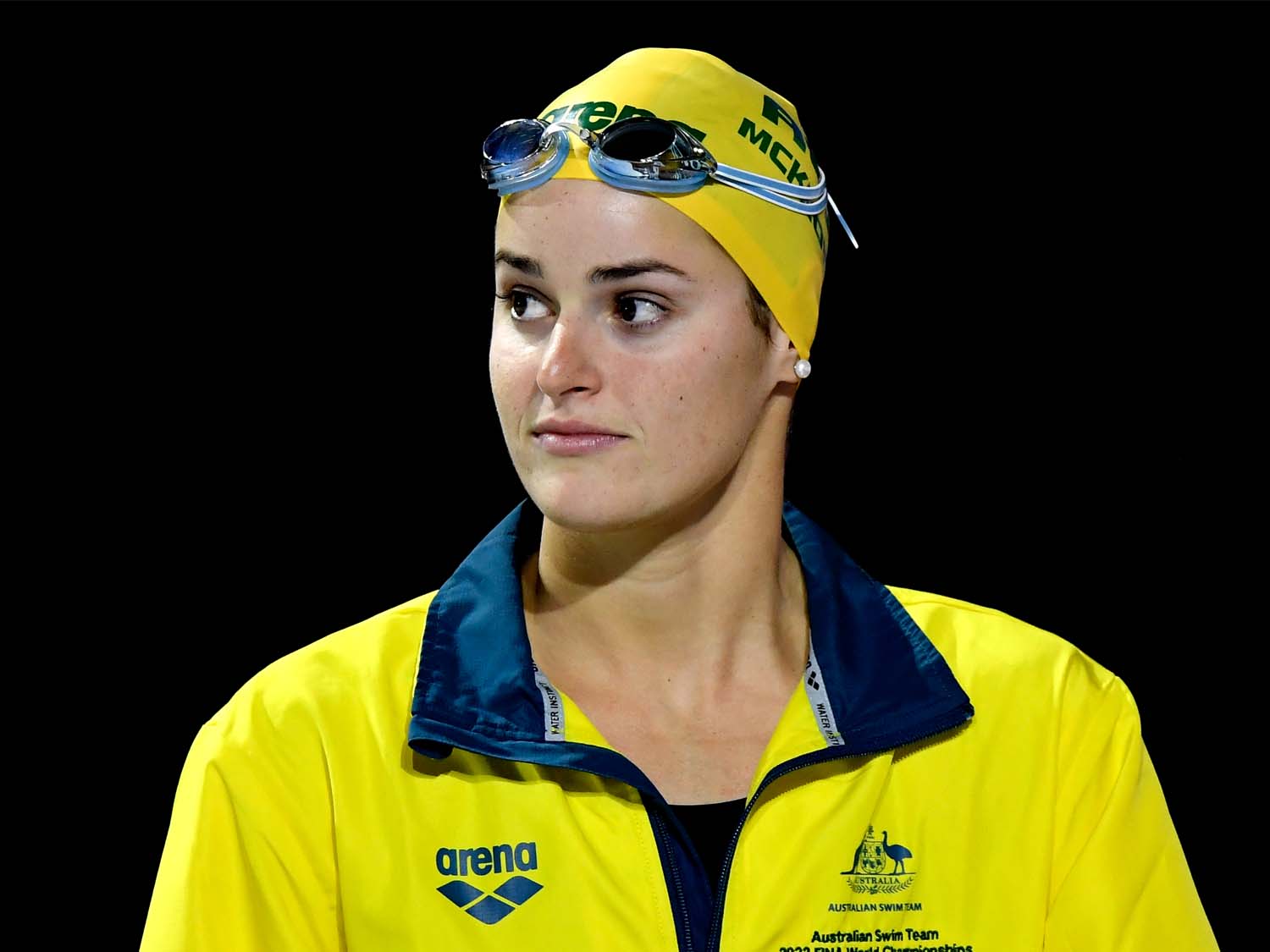 Commonwealth Games: Australian Women Dominate 400 Medley Relay to Cap Off Dominant Week
In almost every swimming event this week at the Commonwealth Games, the Australian women were simply too strong for every other nation. The Aussies won gold in 12 out of 19 events in Birmingham, England, including a sweep of all five freestyle events where only one podium finisher out of 14 was a non-Australian and a sweep of the three women's relays. In that final relay, the 400 medley, Canada's Kylie Masse led Australia's Kaylee McKeown to the 50-meter mark, but McKeown took over around the 75 and pulled away.
After McKeown split 58.79 to lead the way on backstroke, Chelsea Hodges followed up with a 1:06.68 breaststroke split, and Emma McKeon went 56.59 on butterfly. Mollie O'Callaghan's 52.38 anchor split was the quickest in the field by eight tenths, and Australia secured gold by more than two seconds with a final time of 3:54.44. The Aussies were two tenths slower than their silver-medal-winning time from the World Championships earlier this year.
McKeon finished the meet with eight total medals (eight gold, one silver and one bronze), giving her 20 total Commonwealth Games medals for her career. That is the most by any athlete as she surpassed South Africa's Chad le Clos this week. O'Callaghan ended up with seven total medals (five gold and two silver), while McKeown capped off Birmingham with six medals (four gold, one silver and one bronze).
Canada placed second in 3:56.59 with Masse, Sophie Angus, Maggie MacNeil and Summer McIntosh. With typical Canadian anchor swimmer Penny Oleksiak missing the Commonwealth Games, McIntosh stepped in to fill that leg, and despite getting out of the 400 free final just 15 minutes earlier, her split was a very admirable 53.33, much quicker than her leadoff leg of 54.62 from the 400 free relay, and McIntosh won her sixth medal of the Commonwealth Games (including gold in both individual medley events).
Mac Neil, meanwhile, split 56.59 to match McKeon's butterfly speed. She and Masse each ended the week with five total medals, including one individual gold apiece.
England's Lauren Cox, Molly Renshaw, Laura Stephens and Anna Hopkin won bronze in 3:59.44, just ahead of South Africa's 3:59.63. Hopkin splitting 53.15 on the end to just get by South Africa, which moved into position for a possible medal after Lara van Niekerk split 1:05.56 on the breaststroke leg, the fastest in the field.
setTimeout( function () {
!function(f,b,e,v,n,t,s){if(f.fbq)return;n=f.fbq=function(){n.callMethod? n.callMethod.apply(n,arguments):n.queue.push(arguments)};if(!f._fbq)f._fbq=n; n.push=n;n.loaded=!0;n.version='2.0';n.queue=[];t=b.createElement(e);t.async=!0; t.src=v;s=b.getElementsByTagName(e)[0];s.parentNode.insertBefore(t,s)}(window, document,'script','https://connect.facebook.net/en_US/fbevents.js');
// init window.fbq('init', '1467300236903193');
// track window.fbq('track', 'ViewContent', { category: 'partner', subcategory: 'swimworld', domain_name: location.host, });
window.fbq('track', 'PageView');
}, 2000);