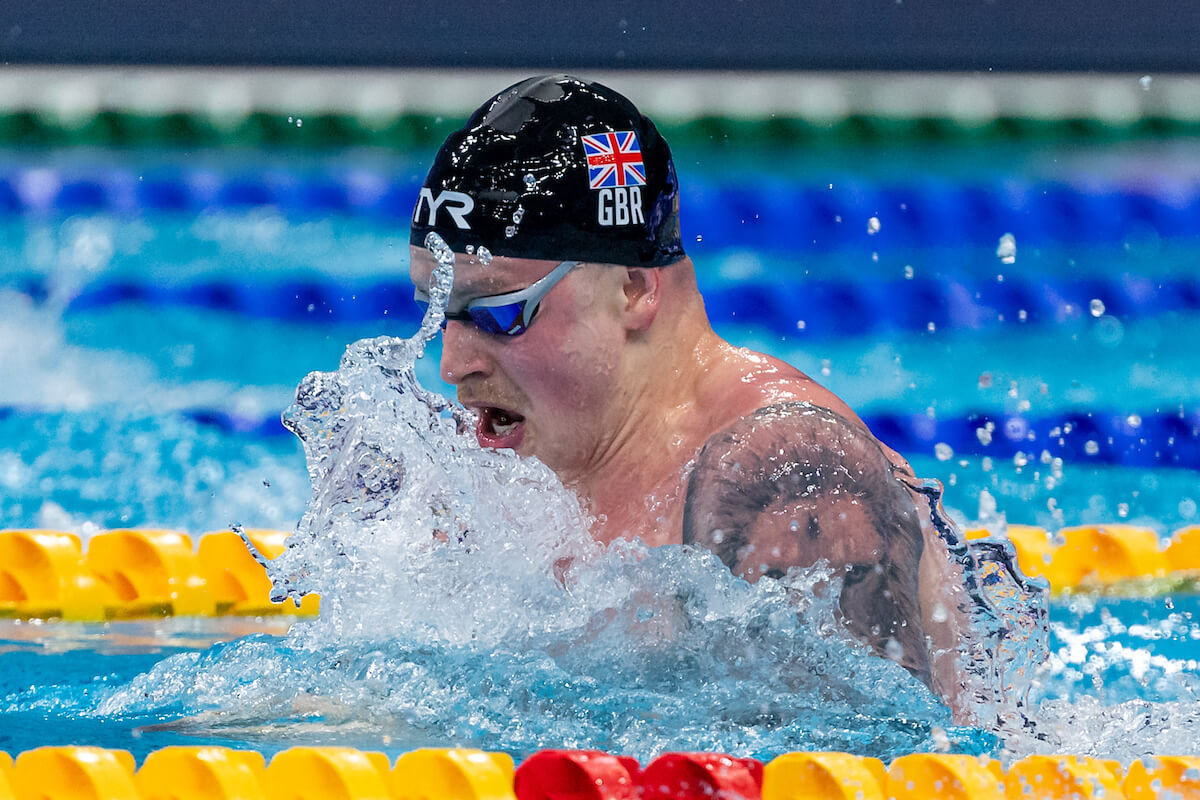 Adam Peaty, Duncan Scott Critical of FINA Decision for Winter 2024 World Championships
A shakeup in the schedule for the FINA World Championships delayed the meet in Doha, Qatar, originally set for July 2023, to early 2024, less than six months prior to the Paris Olympics, and the international governing body for the sport doubled down by introducing official dates for the event, February 2-18. With an "extraordinary" edition of the World Championships taking place last month in Budapest, FINA is currently scheduled to host long course World Championships in four consecutive years. Previously, there have never been even two consecutive years with a World Championships.
The decision to keep the early 2024 meet on the schedule and officially introduce dates has drawn swift backlash from the swimming community. British Olympic champions Adam Peaty and Duncan Scott, who both missed the Budapest meet with separate health concerns, were among those speaking out on Twitter.
Peaty wrote, "It'll be interesting to see what athletes thought thought having a World Championships after 3 years in a row of them that it would be a good idea with the Olympics that year too." Scott echoed those words as he questioned "which (if any) athletes were asked about this decision" and said that FINA had made "a totally bizarre decision."
Previously, British Swimming head coach Bill Furniss criticized FINA's plan for fields for Olympic relays to be selected based on the results of the early 2024 World Championships rather than the year-before meet, which is customary. Under the existing plan, only the top-three teams from 2023 would automatically qualify for Paris, with the remaining squads needing to swim in Doha to secure their spots. Furniss believed that such a system would place top swimming nations such as the United States and Australia at an overwhelming advantage since they would not need to worry about a major competition only six months out from the Olympics. The U.S. won medals in all seven Olympic relays at the Budapest World Championships, while Australia won medals in six of seven (all except the men's 400 medley relay).
One proposed solution to the glut of major championships would be moving the Doha meet to the summer of 2025. Currently, FINA's championship event for that year is slated for Kazan, Russia, but Russia is currently banned from international competition as a result of the nation's invasion of Ukraine. The 2022 Short Course World Championships have already been removed from Kazan. However, FINA has shown no inclination to shuffle the schedule any further.
setTimeout( function () {
!function(f,b,e,v,n,t,s){if(f.fbq)return;n=f.fbq=function(){n.callMethod? n.callMethod.apply(n,arguments):n.queue.push(arguments)};if(!f._fbq)f._fbq=n; n.push=n;n.loaded=!0;n.version='2.0';n.queue=[];t=b.createElement(e);t.async=!0; t.src=v;s=b.getElementsByTagName(e)[0];s.parentNode.insertBefore(t,s)}(window, document,'script','https://connect.facebook.net/en_US/fbevents.js');
// init window.fbq('init', '1467300236903193');
// track window.fbq('track', 'ViewContent', { category: 'partner', subcategory: 'swimworld', domain_name: location.host, });
window.fbq('track', 'PageView');
}, 2000);