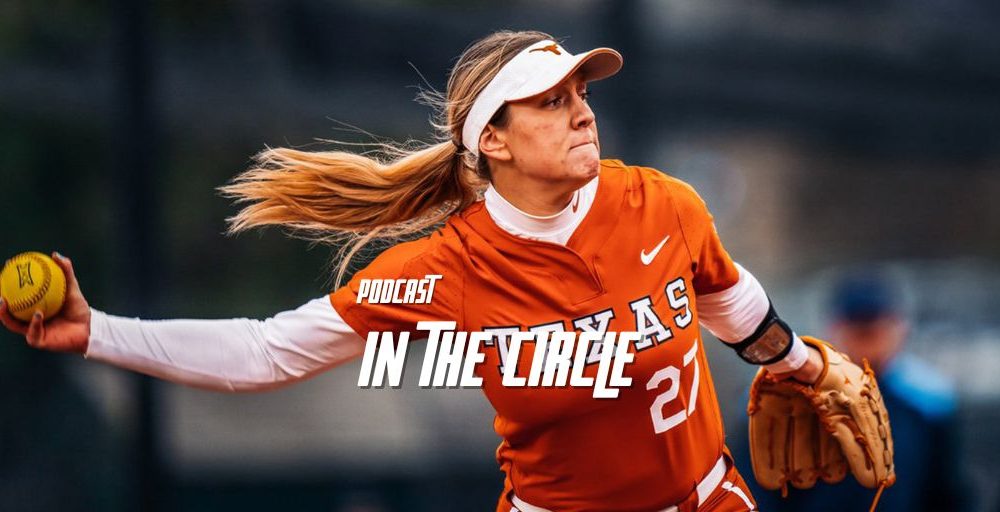 Photo Courtesy of Texas Athletics
As we recover from one of the most news-filled weekends in recent memory, we attempt to get back on track on our latest edition of In The Circle. In our latest episode, we chat with Texas' Hailey Dolcini as she reflects on this past season and postseason in Austin. She shares with Eric Lopez what led her to go to Texas for her final season, her stellar career, and what she is working on next. Texas fans will like the answer they hear to that question.
Afterward, Victor Anderson joins the show to reflect on the landscape-shaping news of UCLA moving from the Pac-12 to the Big Ten. We discuss how it impacts both leagues, what is next for the Pac-12, and what it means for college softball. The guys also throw the possibility of a Big 12/Pac 12 merger and its strength.
Finally, Eric compares the potential implementation of a safety base at first base to a blown call during WWE Money In The Bank. Trust us, Victor was just as stunned and silent as all of you are.