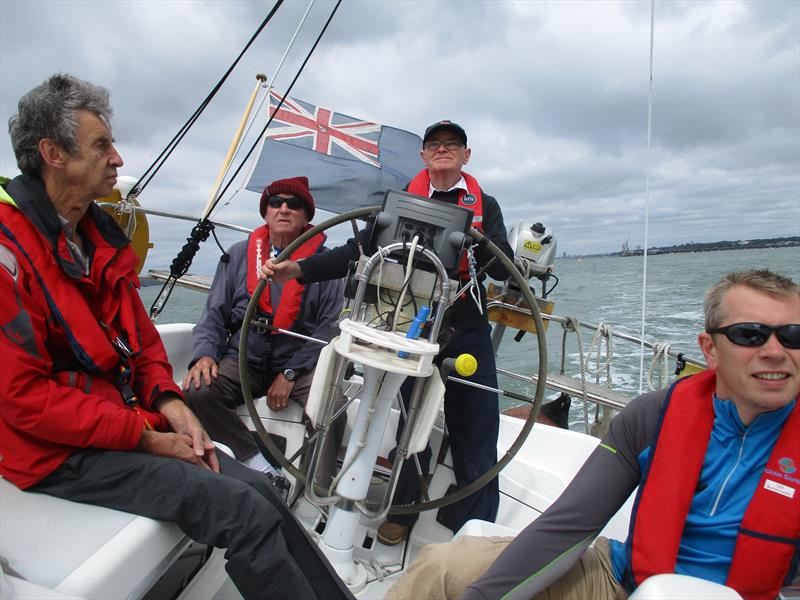 Visually Impaired Sailing Week 2022 at the Royal Lymington Yacht Club
by Tanya Baddeley 18 Jul 01:12 PDT
2-9 July 2022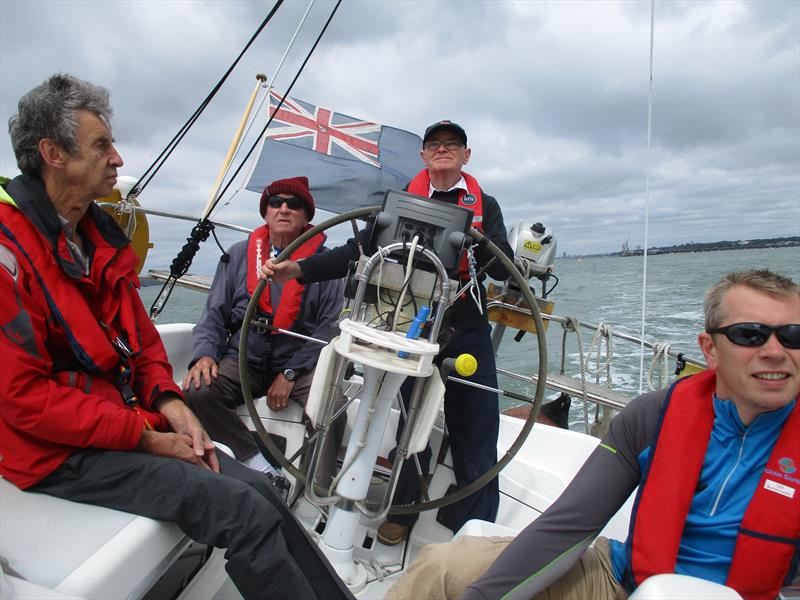 Visually Impaired Sailing Week 2022 © Sailing Vision Trust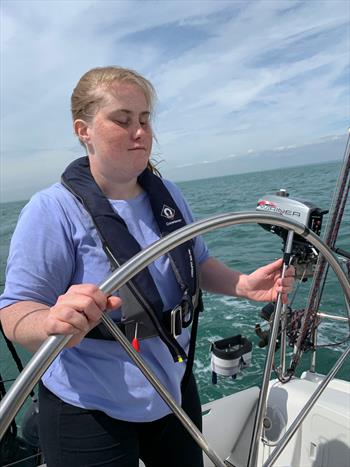 On the helm during Visually Impaired Sailing Week 2022 © Sailing Vision Trust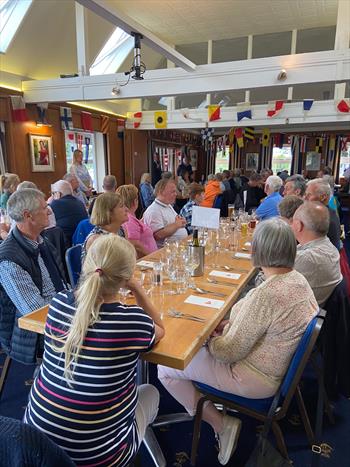 Visually Impaired Sailing Week 2022 welcome dinner at Royal Lymington Yacht Club © RLymYC

Royal Lymington Yacht Club (RLymYC) recently hosted a special week of sailing for blind and visually impaired (VI) people. From 2nd to 9th July, forty people with visual impairments were given the opportunity to discover the joy of sailing.

The Club hosted seventeen yachts, each skippered by their volunteer owner and two sighted mates, which gave their two visually impaired crew a taste of the freedom of the sea as well as the skills of sailing with the wind.

Visually Impaired Sailing Week (or Blind Sailing Week as it is fondly known by many who take part) was cancelled in 2020 and 2021 due to the pandemic. Therefore the week was particularly important; helping participants to emerge from the lockdowns and health anxieties which have made the past two years particularly dark for them.

Living aboard their yachts, the VI crew visited ports from Chichester in the east to Poole in the west. They returned to Royal Lymington for an end-of-event dinner sprinkled with salty stories and sea shanties!

Visually impaired Londoner and sailing newcomer Jean quickly learnt safety drills, winching and tying knots by touch, but when first invited to try tacking the boat he said: "Skipper, we'll tack tomorrow!"

Royal Lymington Yacht Club members volunteered for shore-based duties, including distributing sailing gear and meeting VI participants at the station. Club members and local businesses were generous in their support for the event and victualling the yachts. One of the volunteers during the week expressed how important the week had been for them too: "l have learnt so much this week, a truly humbling experience and such a pleasure to meet inspiring people."

On the water, the Club's motorboat section gave visually impaired participants a safe yet thrilling experience of RIB and motor cruiser driving. Having taken the wheel in the open sea, one said; "I've never driven a motorbike or a car…how amazing to be at the wheel of a 100hp powerboat!"

One visually impaired participant said: "This trip has made my year! I never thought I would do this!" Another stated: "I feel empowered and inspired to go forward now."

Vice Commodore of RLymYC, Stephen Crates, said: "Visually Impaired Sailing Week is a highly worthwhile and memorable event for all participants. As a Club we were able to facilitate arrival and departure arrangements for those involved, provide a central venue, and host the welcome and departure dinners. It was a privilege to meet with many of the attendees at the end of their time on the Solent and to see the smiles on participants' faces and hear everyone's seafaring stories at the end of the week. We very much look forward to being involved in the event in future years."

Visually Impaired Sailing Week is an annual event, organised through the Sailing Vision Trust. Dr Will Bridge, Chairman of Sailing Vision Trust, said: "Royal Lymington Yacht Club hosted and supported Visually Impaired Sailors' Week marvellously, with the enthusiastic support of members. The crews of 17 yachts including 40 visually impaired people were able to experience the freedom, empowerment and camaraderie of sailing."

For more information about the Sailing Vision Trust, visit www.sailingvision.org.

For more information about the Royal Lymington Yacht Club visit rlymyc.org.uk. The Club welcomes new members and is available for functions and events on and off the water, contact or call 01590 672677.