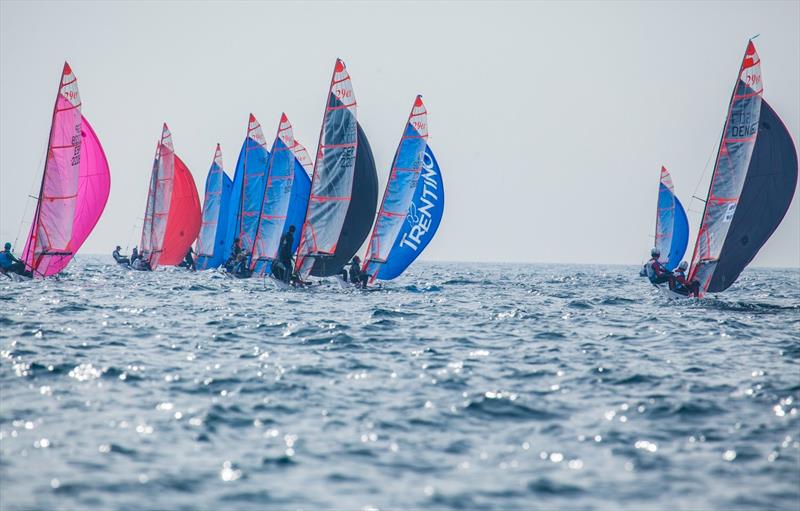 Over 220 entries from 26 countries registered for the 29er World Championship
by Jaume Soler 5 Jul 12:48 PDT
29 July – 6 August 2022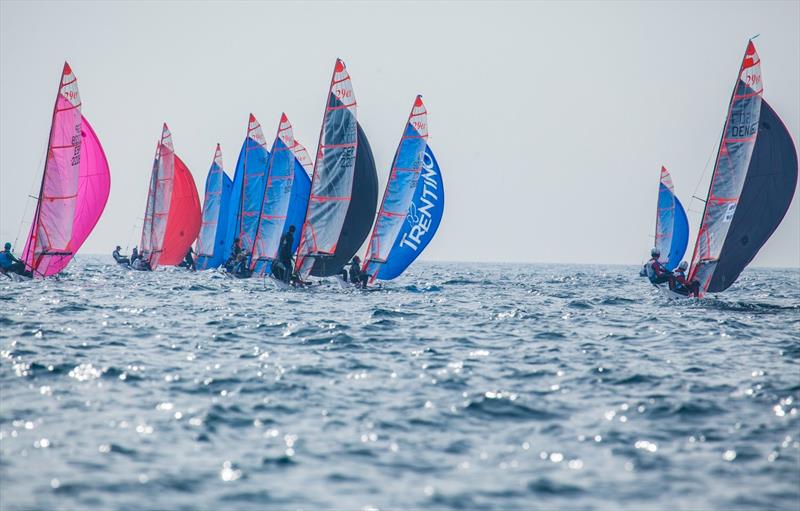 29er EuroCup 2018 © Laura Carrau

The 29er World Championship 2002, will be held in Club Nautic El Balís between July 29th August 6th, at Sant Andreu de Llavaneres (Barcelona).

Just one month away, the championship has over 220 entries from 26 countries and will be a spectacular assembly of the worlds' best 29er sailors.

On July 29th and 30th the official measurements and registrations will be carried out, and on Sunday the 31st, the last day for registrations, the practice race and the opening ceremony will take place.

From August 1st, the first races will be held, with three days of qualifying racing followed by three days of finals with Saturday, 6th of August being the last day of competition. In total, 18 races are scheduled (9 in the Qualifying Phase and 9 in the Final Phase).

The president of Club Nàutic El Balís, Francisco Javier Ripoll, explains that, "we are very pleased to host a World Championship once again at our club and even more with such a popular and strategic class as the 29er. The whole team has been working enthusiastically for a year and a half on this project, so that it is not only a great sporting event but also an important social and economic input for the territory" and adds that "the link of the town of Sant Andreu de Llavaneres to an event of these dimensions, helps to create focus and place the town of Llavaneres on the World map."

Club Nàutic El Balís is already significant to the 29er Class in Europe and now it will be worldwide. Moreover, every winter, it has organised the MedSailing Meeting, a regatta that has been included in the 29er EuroCup circuit for over a decade.

In addition, the club annually organizes different competitions of both dinghy sailing and cruising boats, such as the Cornudella Trophy (Optimist, ILCA), Gran Premi el Balís (Cruising Boats), Solete Trophy (Finn class) Dragonera Regatta, Costanera Regatta 3 Vilas by Balsamar (offshore sailing), and every year it organizes at least one large Championship or Cup of Spain and Catalonia for dinghy classes (Optimist, 420, Europe, Iqfoil).