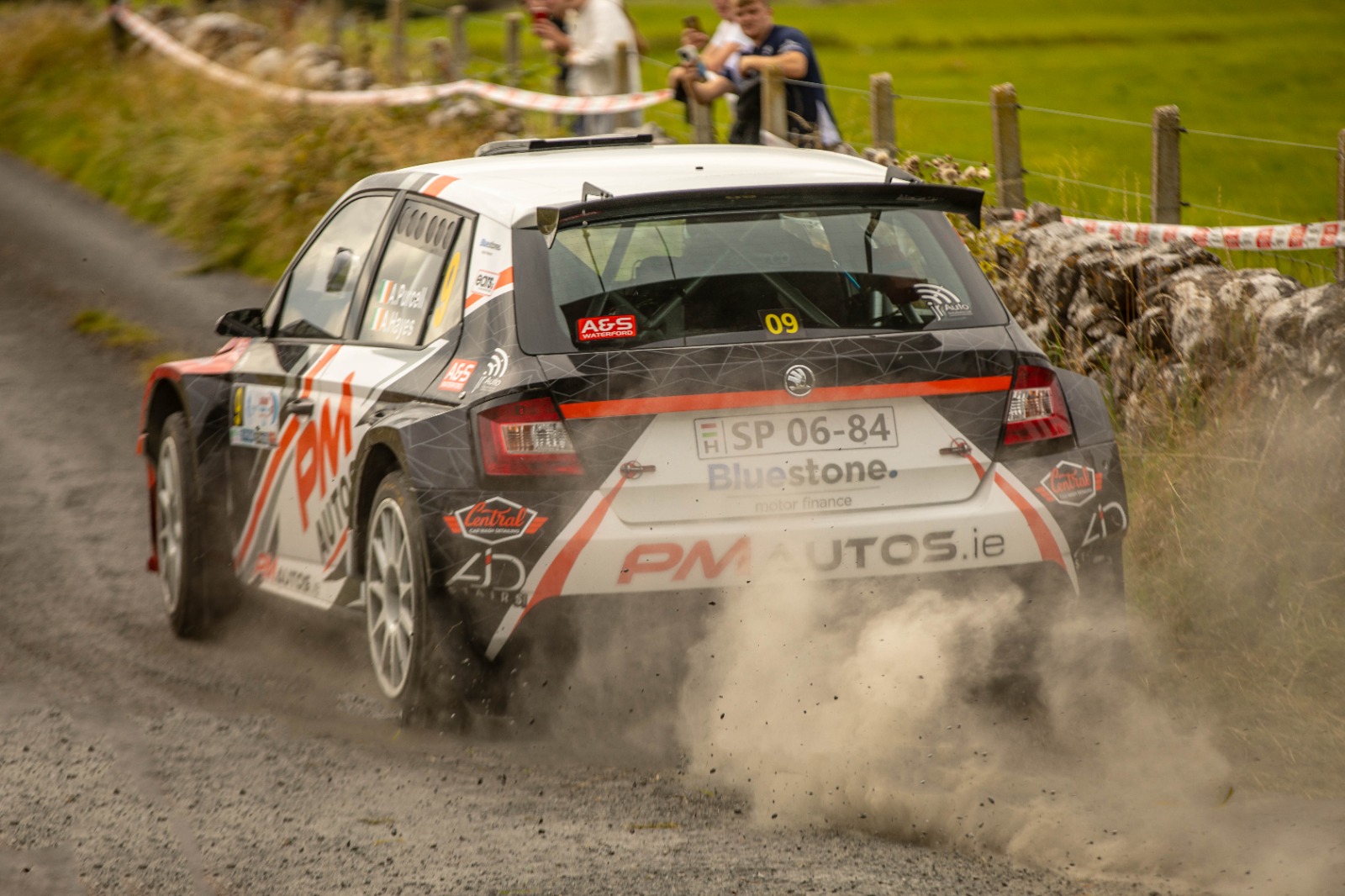 Two full days, 18 stages, and 150 entries – this year's Wexford Stages Rally is going to be a cracker. Amazingly the 230-kilometre event has been organised with the clubman competitor in mind.
How? Well, the story begins 11 months ago – after the 2021 event which looking from the outside seemed a resounding success.
After all, it had a battle between leading Irish Tarmac drivers Josh Moffett, Meirion Evans, and Daniel Cronin; a Subaru Legacy hustled by Craig Breen, and James Stafford a string of modified stars.
---
But behind the scenes, Wexford's future was far less certain. 2021's six-stage event was put together by a diminishing group of core organisers.
Credit where credit is due, Wexford Motor Club was always ready and waiting to run a rally as soon as Covid-19 restrictions were lifted. Missing out by the narrowest of margins in 2020 didn't put them off running an event a year later.
2022 was a different ball game, though. The Wexford Stages Rally was set to celebrate its 50th anniversary but instead faced losing its slot on Motorsport Ireland's reduced rally calendar.
The outlook was bleak.
Now, Wexford Motor Club is a few days away from promoting the second largest rally in Ireland. Quite the turnaround.
An influx of volunteers, tireless teamwork, and positive momentum have all played a part. Those factors needed a key igniting spark though.
Step up 2022 Irish Tarmac Rally Champion, defending Wexford Stages Rally winner, and Wexford's well-travelled co-driver come rally sales rep – Andy Hayes.
"The club had it tough last year," described Hayes. "Club meeting numbers had dropped to single figures and as few as four people gathered to PR the stages one night in 2021.
"There was a risk the rally was heading to a single-day format.
"In my mind, I always wanted Wexford to be a two-day rally. The selfish reason was that I wanted to try to win it as a two-day rally.
"A group of competitors got together last December to offer our help organising the rally.
"We were supporting different roles and in return, the club was open to listening to our opinions on how the rally could run differently from a competitor's point of view.
"Thankfully, in parallel, two of the club's directors stepped in and secured Wexford's special status of running as a two-day rally every year."
---
And that is when the work started.
The club had six unique stages to organise, triple the amount in 2021. Stage mileage had more than tripled too and 18 stages is something you would witness on a World Rally Championship round.
It was going to be a huge task but the competitors were keen to help make it happen for Wexford's 50th anniversary and the organising team was willing to trust them.
"If somebody gets every stage in Wexford," continued Hayes, "They will get more competitive kilometres that Josh and I did in Donegal.
"Each of the competitors that set out to help originally went back and gathered up some extra hands.
"Suddenly, the distinction between organisers and competitors seemed to disappear. Now it was a large team of people all working together for the same common goal.
"29 people turned up to PR the stages on the first night and a couple of weeks later 38 people turned up. Three people turned up to a rally meeting last year whereas this year there have been between 20 and 30 people at meetings. It has been a crazy difference.
"We tried to round up the competitors and to be fair they got involved and stayed involved. They are all doing different things. Some are sponsoring stages, some are PRing stages, some are organising the ceremonial start, setting up meals for marshals…
"It is great how everyone in the club has come together to help organise the rally. It is easy for clubs to get divided into a core team that organises the rally and another group of competitors.
"One competitor came up with the idea to have a marshal's draw and volunteered to find a suitable budget.
"He got 3000 Euro gathered up – it is the biggest ever package for a marshal's draw.
"Another driver worked with a local GAA club who are going to give us 20 marshals for the event while we will give 20 marshals to them in return.
"There were so many roles like this that have made the event so promising."
---
Hayes utilised his list of contacts to seal Mikko Hirvonen's return to Ireland behind the wheel of a Class 14 Ford Escort Mk2.
The novel ideas continue with no fewer than 70 marshals volunteering as a result of crews getting a guaranteed entry if they bring a marshal with them. Combined with the marshal's draw and the GAA club deal, Wexford will benefit from an extra 100 volunteers at hand to make the 18-stage event happen.
The extra support enabled the competitors to recommend a series of special stages set to make the 2022 Wexford Stages Rally one to remember.
"The rally will be spread across the county," explained Hayes. "Wexford town will host the ceremonial start as it has been the rally's traditional base.
"Day one is in the south of the county with a really nice stage on Saturday that runs along the coast around Saltmills. It is a bit like Ring in West Cork.
"The action moves up to Enniscorthy on Sunday to more familiar stages.
"Saturday's stages are not the easiest to organise or manage but they feature roads that the competitors really wanted to rally on. They are proper drivers' stages and it will be something a bit different for Wexford."
---
Hayes recognised how the rally wouldn't have been possible had it not been for the ongoing support of long-term organisers who shared their expertise and wealth of experience.
It is not a changing of the guard or any kind of takeover, simply extra hands to help and carry the weight of organising a large-scale event.
Similarly, the rally's upscaling hasn't taken away from Wexford's focus on clubman rallying. Wexford Stages Rally will be Ireland's best value for money (by stage kilometre) so far this year.
Running 18 "shorter" stages instead of 15 or 12 long stages was no afterthought either. Three loops of three stages each day reduce the risk of crews running further down the field losing sizeable chunks of mileage due to stage cancellations.
"We wanted to do something special for the anniversary," concluded Hayes. "We got a World Rally driver, a ceremonial start in the town centre, and 18 stages over two days – I think that's going to be special.
"Having a big party on Sunday night and a knees up with Mikko will top it all off."
---
Subscribe for free to receive more stories like this direct to your mailbox
---
---
Photos by Ruaidhri Nash and Barronpix