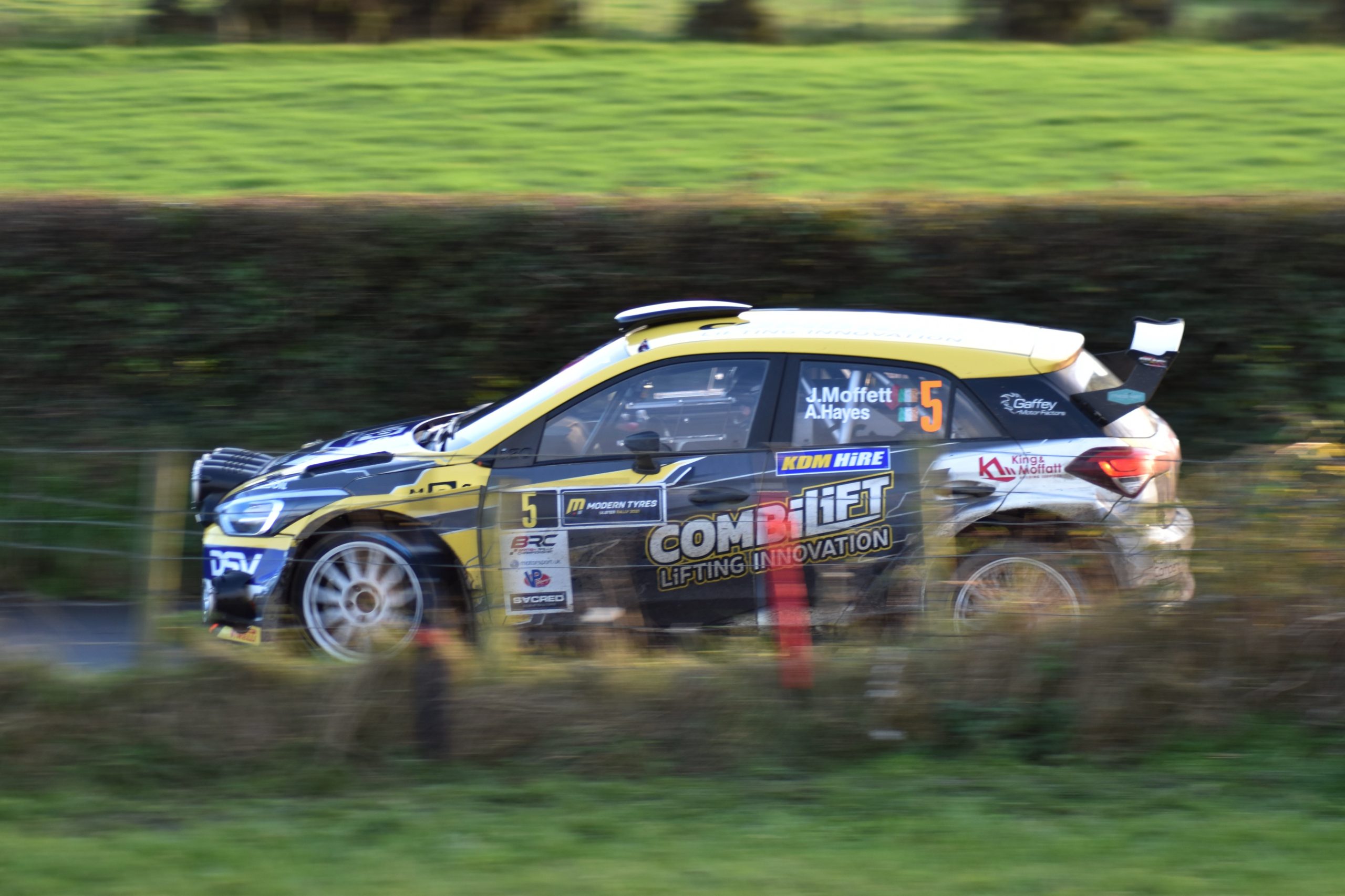 The Irish Tarmac Rally Championship has been at its breath-taking best in 2022. With a handful of days left before its Ulster Rally decider, find out what lies in store for the anticipant crews.
While the Ulster Rally's day-and-a-half itinerary may fall short of the championship's usual 200-kilometre route, its nine stages are set to provide an almighty test.
And they are nine valuable stages with double points on offer as ITRC's overall, Rally4, modified, and historic championships are still all to play for.
ITRC's seventh and final round of 2022 gets underway at 17:28 on Friday afternoon with three stages on day one of the Ulster.
Over 100 competitive kilometres are compacted into six stages between Newry and Armagh on Saturday. At the end of those, ITRC's latest batch of champions will be crowned.
Ulster Rally stage preview by Onthepacenote
---
Slieve Gullion (9.72 km) // SS1/3
A stage known to many crews in Northern Ireland from its use in various rallies several years ago. The forest park stage starts on a slippery surface lane before going up and over the mountain.
It is a challenge to read the narrow one-track road which drops off into the rugged terrain on either side of the asphalt.
A downhill section brings crews to an epic bumpy, jumpy, and twisty finish through the trees.
A short but tricky stage that will be even more difficult when running in darkness on Friday night.
Bronte Homeland (24.67 km) // SS2
A repeat of last year's stage with a section added to the start. It is a long, demanding 25-kilometres that crews may feel goes on forever.
You might remember it as the stage which ended Osian Pryce and Noel O'Sullivan's British Rally Championship ambitions last year. Its notoriety goes back to 2019 as well when it claimed Eamonn Kelly, Tom Cave, and cost William Creighton vital Junior BRC points.
Watch out for the drama.
---
Tyrone's Ditches (19.54 km) // SS4/7
A really difficult stage and one that will test the crews at the start of Saturday. It will be difficult to find a flow and rhythm.
Crews could gain a lot of time in here but there are also plenty of traps that could catch them out.
There are around 30 junctions on the 19.5-kilometre test.
Babylon Hill (17.82 km) // SS5/8
The loop's middle stage skirts the Tandragee 100 Motorcycle circuit and offers a bit more flow than Saturday's previous stage.
Unfortunately, the stage has had to be shortened a few kilometres from its original 20 km length. Still, a long stage with a lot of work in it.
Mount Pleasant (13.50 km) // SS6/9
The last stage of this year's Irish Tarmac Rally Championship. It is shorter than the rest but it will be the toughest of the rally.
It is really narrow and hard going from the start right through to the finish. It will be difficult to find a rhythm because of how narrow it is.
A lot of agricultural traffic makes it hard to recce with high banks on either side of the single-track road.
It is a tough test, one that could win you the rally if you stuck your neck out or could easily cost you a finish if you push too hard.
---
Subscribe for free to receive more stories like this direct to your mailbox
---
---
Photos by Roger Dawson and Adam Hall