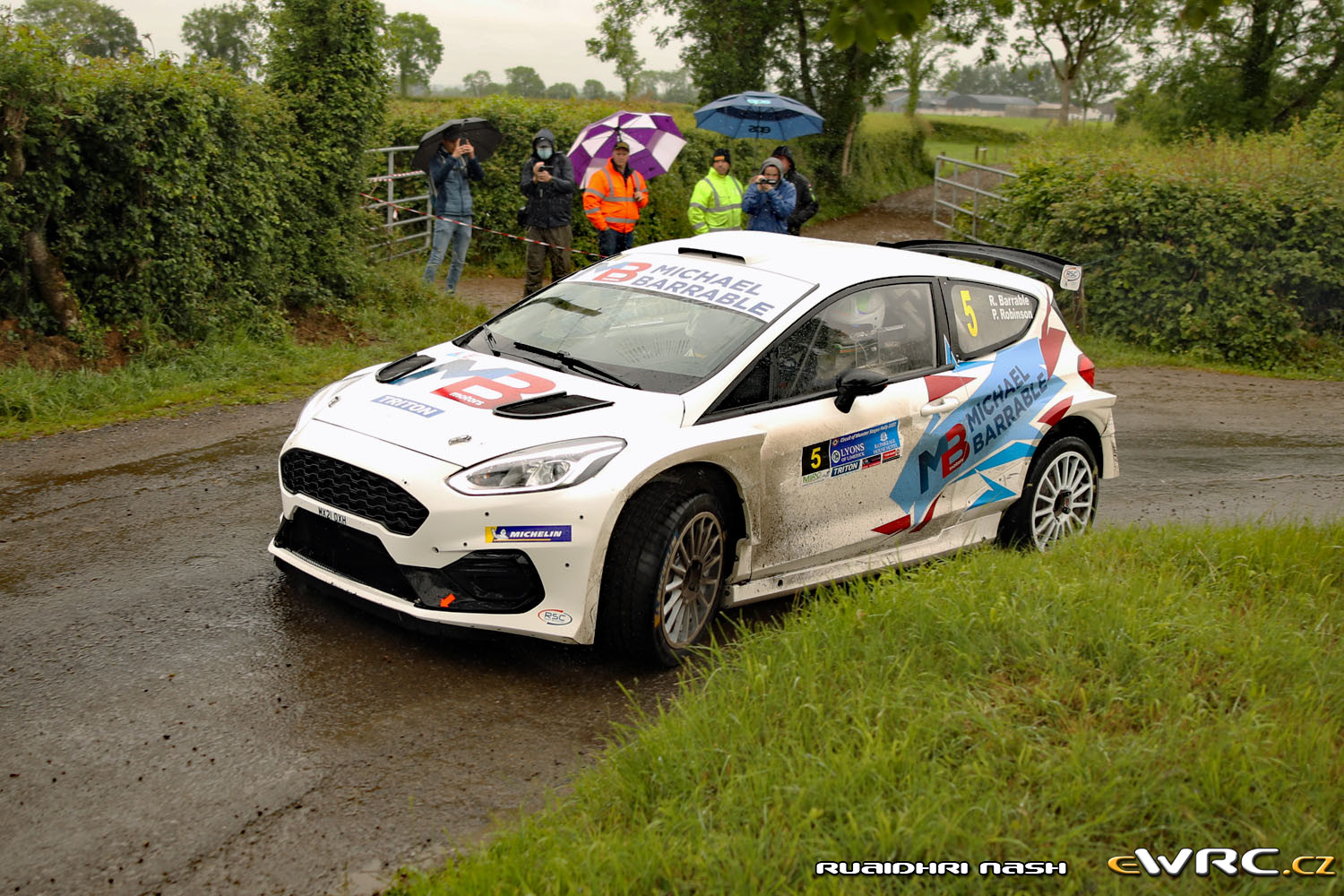 The 2022 National Rally Championship continues this weekend on a Galway Summer Rally boasting numerous high-quality entries.
Robert Barrable returns to the series in a Ford Fiesta Rally2 after missing July's Tipperary Stonethrowers Rally. Seeded first in Galway, Barrable has a good chance of strengthening his runner-up spot in the championship with rival Darren Gass skipping the Athenry event.
---
Josh Moffett is the rally's biggest omission but that in turn opens the rally's front-end fight up to a multitude of Rally2 and World Rally Car crews. Peadar Hurson, Gareth MacHale, David Guest, and Andrew Purcell are just some of the in-form drivers capable of producing an intense rally battle.
One crew hoping for a turn in fortune will be Tim McNulty and Paul Kiely. The 2011 Irish Tarmac Rally Champions have retired from the National Championship's previous three rounds.
Rally Insight understands McNulty has acquired Aaron MacHale's right-hand-drive Volkswagen Polo R5, switching from his Rally2 Fiesta for the Galway Summer Rally.
---
Gary Kiernan, Ed O'Callaghan, and Padraig Egan head Galway's race for "King of the Mk2" while Jason Black will surely offer a modified challenge in his Toyota Starlet.
Black is locked in a championship battle for fourth overall with Mitsubishi Evo driver Michael Carbin. The Monaghan man will renew his Class 20 rivalry with Stuary Darcy in Galway.
In fact, Monaghan could have a modified race of their own in Galway with Sam, Richard, and David Moffett all tackling the championship's penultimate round in two Toyota Starlets and a Ford Escort Mk2. Dessie Keenan is another border man to watch in Galway after an impressive top-ten finish on the Monaghan Stages Rally four months ago.
Dara Leonard, Kyle McBride, and Shane Quinn lead a strong pack of front-wheel-drive R2 and Rally4 cars which includes Cork 20 class winner Casey Jay Coleman.
Nine stages, following a reversed route of the 2019 Galway International Rally, provide a total of 109 stage kilometres.
---
Elsewhere, Northern Irish rally fans will be treated to the return of rallying to Davagh Forest. The Davagh Stages Rally runs on Sunday with one 12-kilometre stage completed three times.
Desi Henry leads Davagh's 40-car entry in his Ford Fiesta. Henry, who has won four rallies so far in 2022, will be keen to bounce back from last weekend's Ulster Rally where he crashed out holding an 18.5-second lead.
Jason Mitchell and Niall Henry are two more names expected to swap Ulster's asphalt running gear for Davagh's gravel trim on their Rally2 Fiestas. 
Mark Donnelly and Niall McCullagh are also gunning for glory on Magherafelt and District Motor Club's event in their Fiestas.
Marty McCormack, Shane McGirr, and Frank Kelly are the top two-wheel-drive entries in an historic Ford Escort Mk2, Toyota Starlet, and Kelly's modified Mk2.
Photos by Ruaidhri Nash