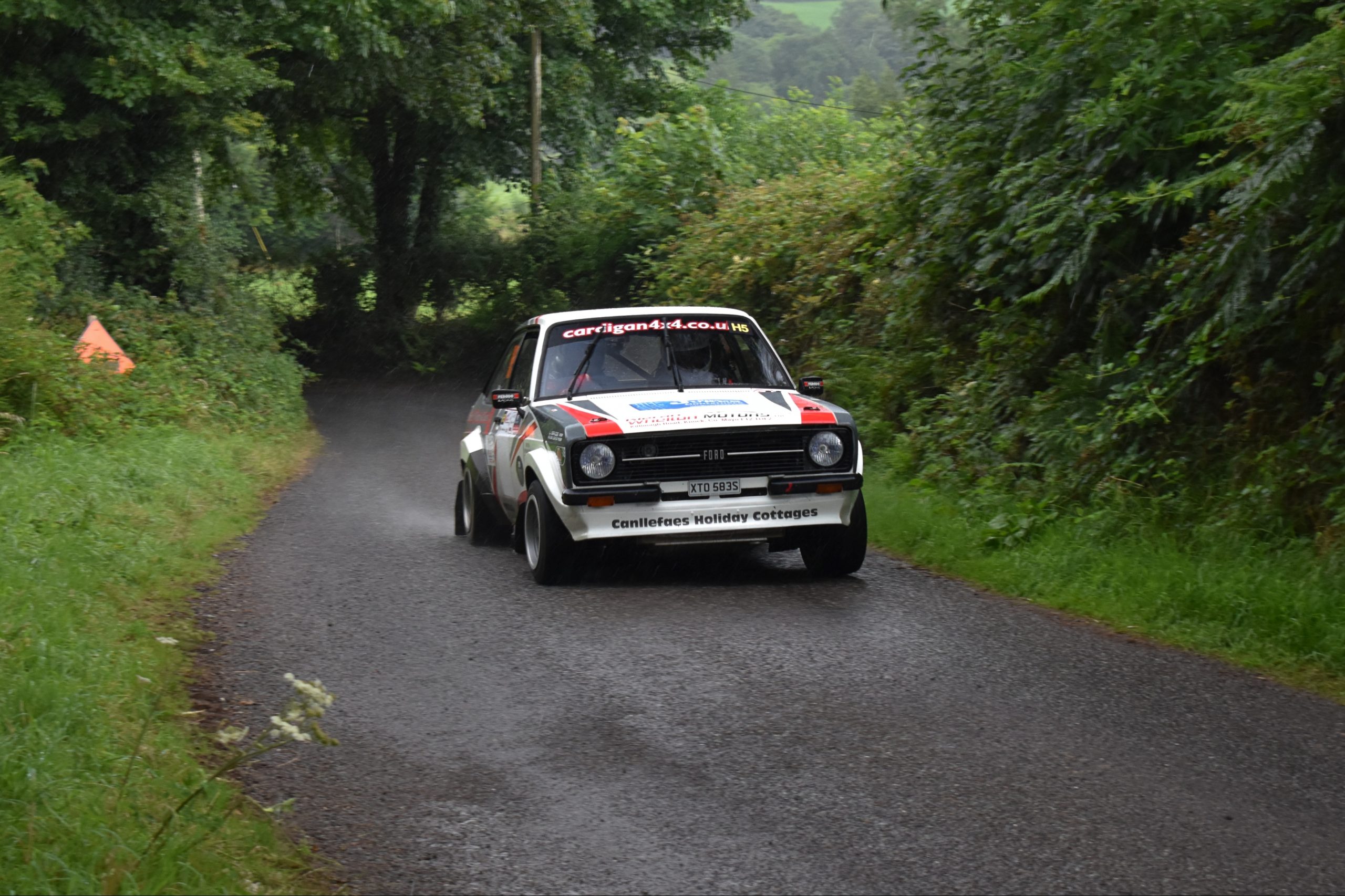 Six title contenders, five different rally winners, and unrivalled craic and comradery – the Historic Irish Tarmac Rally Championship has been at its best in 2022.
The seven-round series concludes on this weekend's double-points Ulster Rally with four of the leading crews set to do battle for a hard-earned trophy.
After a perfect performance on the Cork 20, their third top-score of the championship, Neil Williams and Anthony O'Sullivan jumped to the top of the standings with a tally of 82 points.
It was Williams' first time residing at the head of the points leaderboard since his strong start on the championship's opening round – last November's Killarney Historic Rally.
West Cork and Cork 20 wins combined with a runner-up Rally of the Lakes finish give the Ford Escort Mk2 duo the favourites tag for Ulster's epic finale.
---
Luke McCarthy and Brian Duggan were set to take on the Ulster Rally just three points shy of the championship leaders. A Circuit of Ireland win and three podium results put them second in the Historic Championship and gave them an unsurmountable lead in the Appendix K category.
Unfortunately, McCarthy has had to withdraw from the Ulster Rally due to a back injury. (Speedy recovery Luke!)
That leaves Duncan Williams, Berian Richards, and Craig MacWilliam to fight for the title with "Welsh" Williams. Maurice Meskell had been in the hunt too but is also unable to make the Ulster.
Duncan "English" Williams led the championship after mastering Galway's rain-soaked stages in February. Mechanical trouble has cost him valuable points but third-place points were saved on the Cork 20 by his fellow competitors. 
Three "rival" crews chipped in to help change a misbehaving clutch in Williams' Mk2 Escort, all in time to leave service for the next loop of stages.
---
"We have had issues on every event since Galway," Williams described. "Engine trouble and a fuel fire in West Cork didn't help but we have been trying to improve reliability and performance on each event since.
"I have had fantastic help from our fellow historic competitors on events, helping in service with parts and gearbox changes.
"We are all in this together – let's enjoy it while we can before it all gets banned!"
Berian Richards lies fourth, 12 dropped points puts him 14 behind leader Williams. His Melvyn Evans Motorsport prepared Rothmans liveried Escort is 8.5 points ahead of Craig MacWilliam.
MacWilliam had his fair share of frustrations on Cork 20's penultimate round.
"Master switch failure forced us to super-rally on Saturday," explained the Dubliner. "Luckily there were points available for both days.
"My son, Guy, and I had a great run and just as it looked like we might collect top points in Category 2, the engine decided enough was enough, leaving us stranded on the second-last stage."
---
The MacWilliams are only a handful of points behind category leaders Philip McKibbon and Tommy Commane. The rebuilt engine was mistakenly flown to Paris and Craig was straight on the boat to Britain to ensure there were no problems the second time around.
Championship dark horses are often talked about – but for me, Historics have been the dark horse championship this year. Top specification cars going at speeds that match their modified counterparts.
And apparently, the banter isn't bad either…
"What a great bunch of lads and lasses we have in the Historics," Duncan Williams remarked.
"It doesn't matter about the result because we all enjoy our sport and our hobby together. We can all laugh (or cry) about it.
"Who cares who wins or loses – I simply feel privileged to be in this gang, driving the fantastic lanes of Ireland.
"The friendships are the cream on top the Guinness, long may it continue."
---
Subscribe for free to receive more stories like this direct to your mailbox
---
---
Photos by Roger Dawson