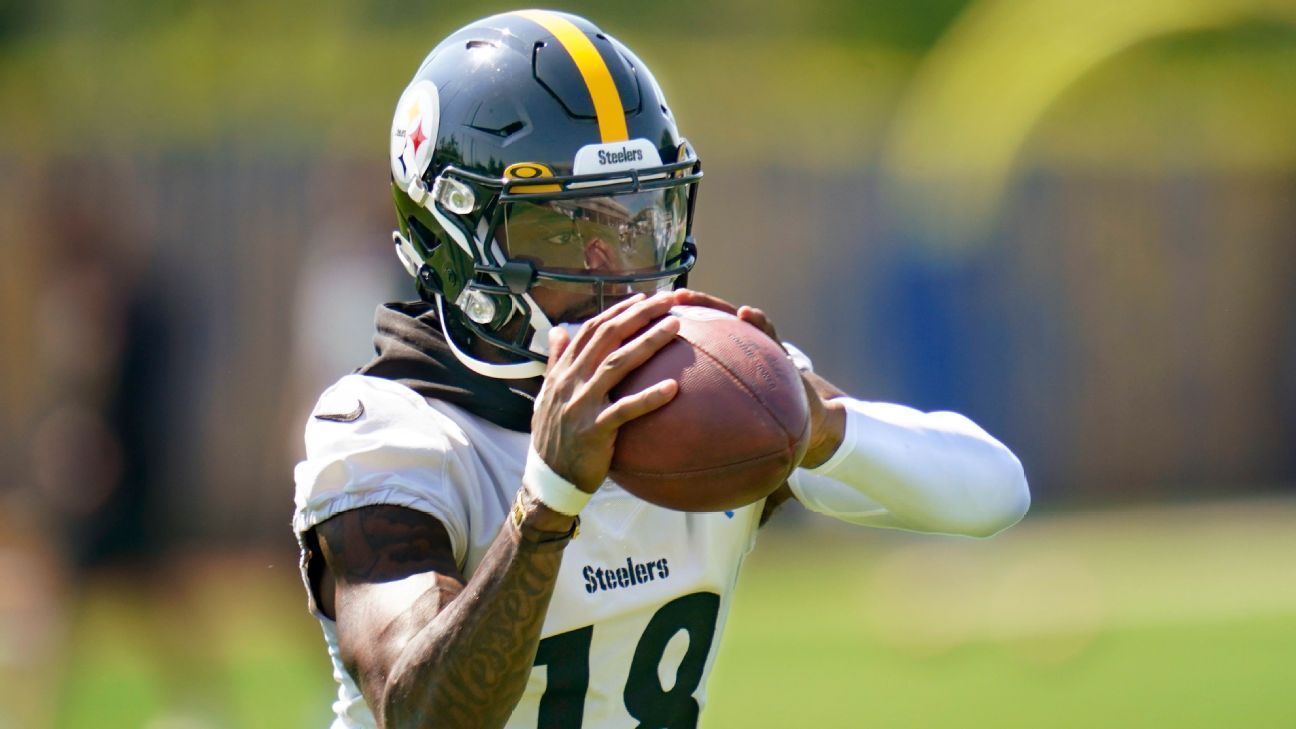 The Pittsburgh Steelers and wide receiver Diontae Johnson reached agreement on a two-year extension that averages $18.355 million per year, sources told ESPN's Adam Schefter and Kimberley Martin.
The extension is worth up to $39.5 million if he reaches incentives and includes $27 million guaranteed, a source told Schefter.
Johnson was the last remaining wide receiver hold-in from the 2019 draft class after Deebo Samuel and DK Metcalf received significant extensions during the first week of training camp.
Johnson, a third-round pick out of Toledo, is in the final year of his rookie contract and is currently owed about $3 million for the 2022 season. Metcalf and the Seahawks agreed on a three-year extension worth $72 million last week, while Samuel and the 49ers agreed to a three-year extension worth a maximum of $73.5 million on Sunday, sources told Schefter.