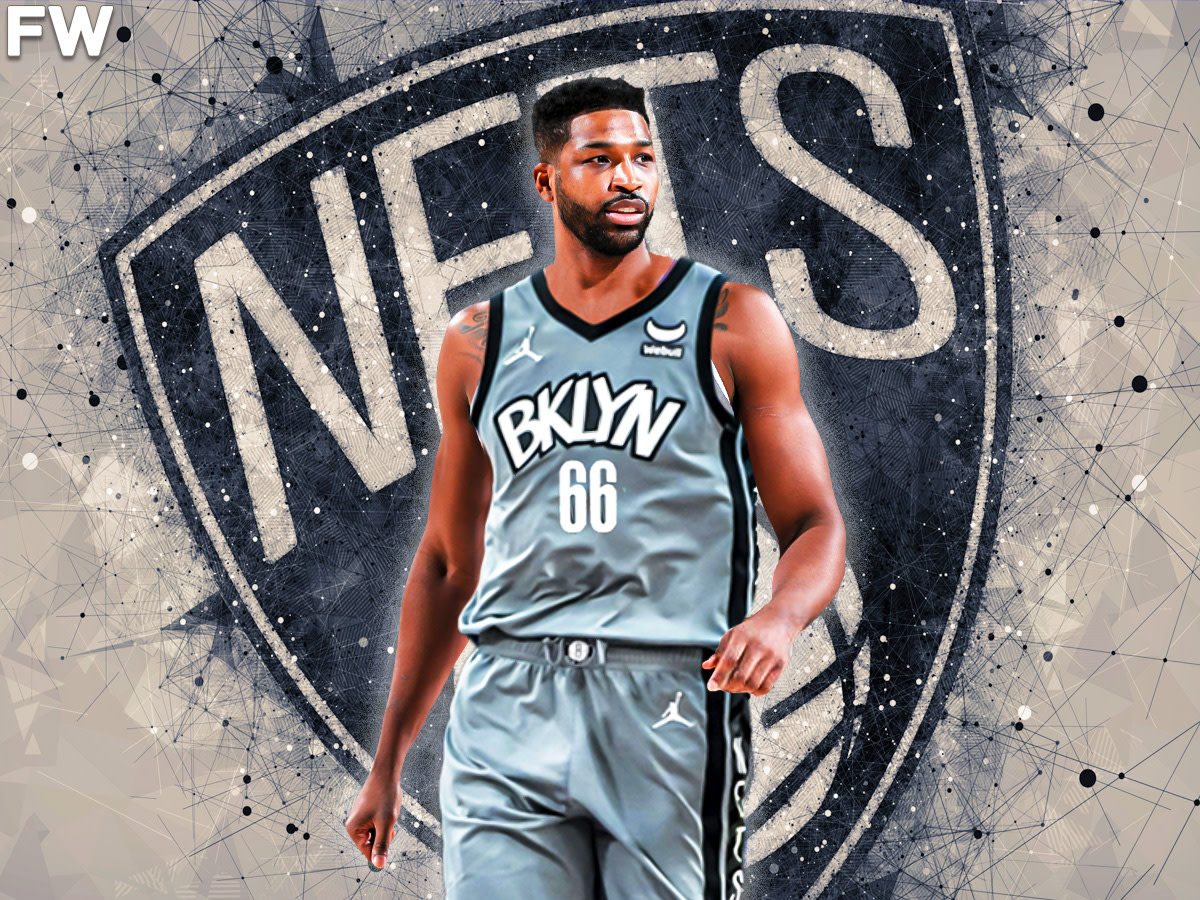 After retaining the likes of Kevin Durant and Kyrie Irving in what looked to be a terrible offseason for the Brooklyn Nets, the team is now ready to keep building around their Big 3 of Durant, Irving, and Ben Simmons. They already have a solid squad to face the 2022/23 NBA season, but this might not be the end for the Nets, who keep looking for options in free agency and the trade market. 
Besides staying interested in Utah Jazz's shooting guard Donovan Mitchell, the Nets have reportedly set their sights on a veteran that could help their frontcourt, especially in the rebounding department. Tristan Thompson has been wandering around the league since he left the Cleveland Cavaliers. Now, he's a free agent, and the Nets could land him to add depth to their bigs. 
According to Michael Scotto of HoopsHype, Tristan is on the team's radar. He has connections with Kyrie Irving and Joe Harris from his days in Cleveland, which could help this move get completed. 
The Nets are looking to add a veteran backup center, league sources told HoopsHype. One free-agent center to keep an eye on is Tristan Thompson, HoopsHype has learned.

Thompson's rebounding, energy, locker room presence, and championship pedigree are all characteristics that would potentially fit in well with Brooklyn's roster and championship aspirations this season. The 31-year-old veteran played with Irving for six seasons and Joe Harris for two seasons in Cleveland. Thompson is also represented by Klutch Sports CEO Rich Paul, who has Simmons as a client on the team.

Despite separate reports about the Nets considering Dwight Howard and Carmelo Anthony as free agent additions, Brooklyn doesn't have interest in adding either veteran currently, HoopsHype has learned.
Thompson appears to be a good option for the Nets, who could benefit from his rebounding and experience. Something that wouldn't please the front office is what comes with TT and all his off-court incidents. With Kyrie Irving and Ben Simmons being two controversial figures, it would be interesting to see if the Nets add somebody as much or more polemic than them.