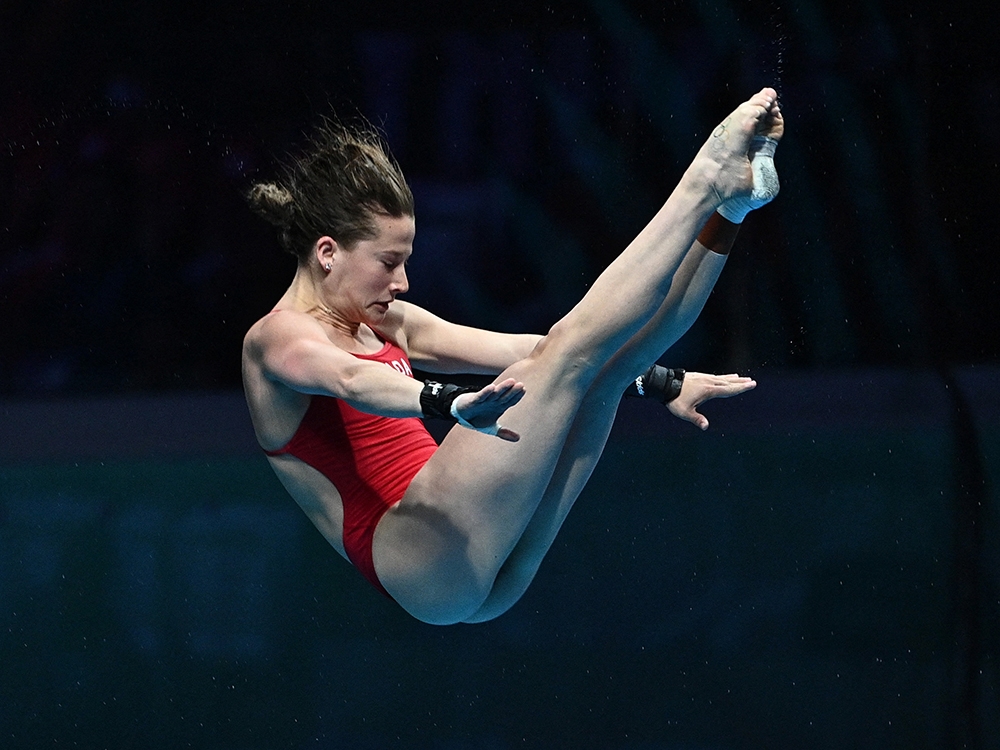 Article content
Ten Canadian divers — including a pair of Calgarians — hope to twist and turn in medal efforts at the 2022 Commonwealth Games.
Article content
Early Monday, Commonwealth Sport Canada and Diving Plongeon Canada announced the roster of divers who have been selected to represent Canada in the discipline, Aug. 4-7 at the Sandwell Aquatics Centre in Birmingham, England.
Olympian Caeli McKay leads the country into the Commonwealth Games with her participation in the 10-metre synchronized event. Fellow Calgarian Margo Erlam is slated to compete in the women's 1m and 3m springboard and 3m synchro classes in Birmingham.
"Commonwealth Games was my first major games and one of the highlights of my career so far," said McKay, who won a silver medal in women's 10m synchro with then-partner Meaghan Benfeito at the 2018 Commonwealth Games in Australia. "It's one of the most fun events we can go to but also a great experience for all competitors. I'm excited to have the opportunity to show all the work I've put in since I competed at the Olympics last summer."
Article content
Three other team members in Celina Toth, Rylan Wiens and Bryden Hattie also competed at the 2018 Commonwealth Games in Australia. Canada won six medals in diving in 2018 with one gold, four silver and one bronze medals.
Toth (10m), Wiens (10m), Cédric Fofana (3m) and Nathan Zsombor-Murray (10m, 10m synchro) were also at the Tokyo Olympics with McKay.

The Canadian divers were nominated based on their results from the 2022 summer national championships that took place May 27-29 in Victoria, B.C.
"The Commonwealth Games are happening at the ideal time for our young team this year, and we're expecting most of our divers to be close to delivering peak performances," said Mitch Geller, Chief technical officer at DPC. "Some of our team members will have had the chance to warm up at the FINA World Championships starting this week in Budapest and we're looking forward to being in a multi-sport Games environment as our younger team members prepare for Paris 2024."
Article content
Meanwhile, Erlam joins Mia Vallée in their first multi-sport international event for Team Canada. The pair has already won two international gold medals in their first season as a team. And Vallée joins Erlam in trying to medal in the two individual springboard events.
Junior national team members Renée Batalla and Benjamin Tessier are also newcomers on the senior international scene and have already demonstrated they have the ability to rub shoulders with the world's best divers, having both won an international gold medal this season.
"Canada is a leading nation in diving at the Commonwealth Games," said Team Canada executive director Scott Stevenson. "With this group of veterans and up and comers, we anticipate the medal winning trend to continue at the Sandwell Aquatics Centre this summer."
Birmingham 2022 will feature 19 sports and eight para-sports as part of its program with up to 4,500 athletes taking part. The Commonwealth Games are the only multi-sport event that feature equal standing for sport and para-sport events, and these 2022 Games will showcase the largest para-sport program ever. In addition, for the first time in its history, the Games will feature more medal events for women (135) than men (133).