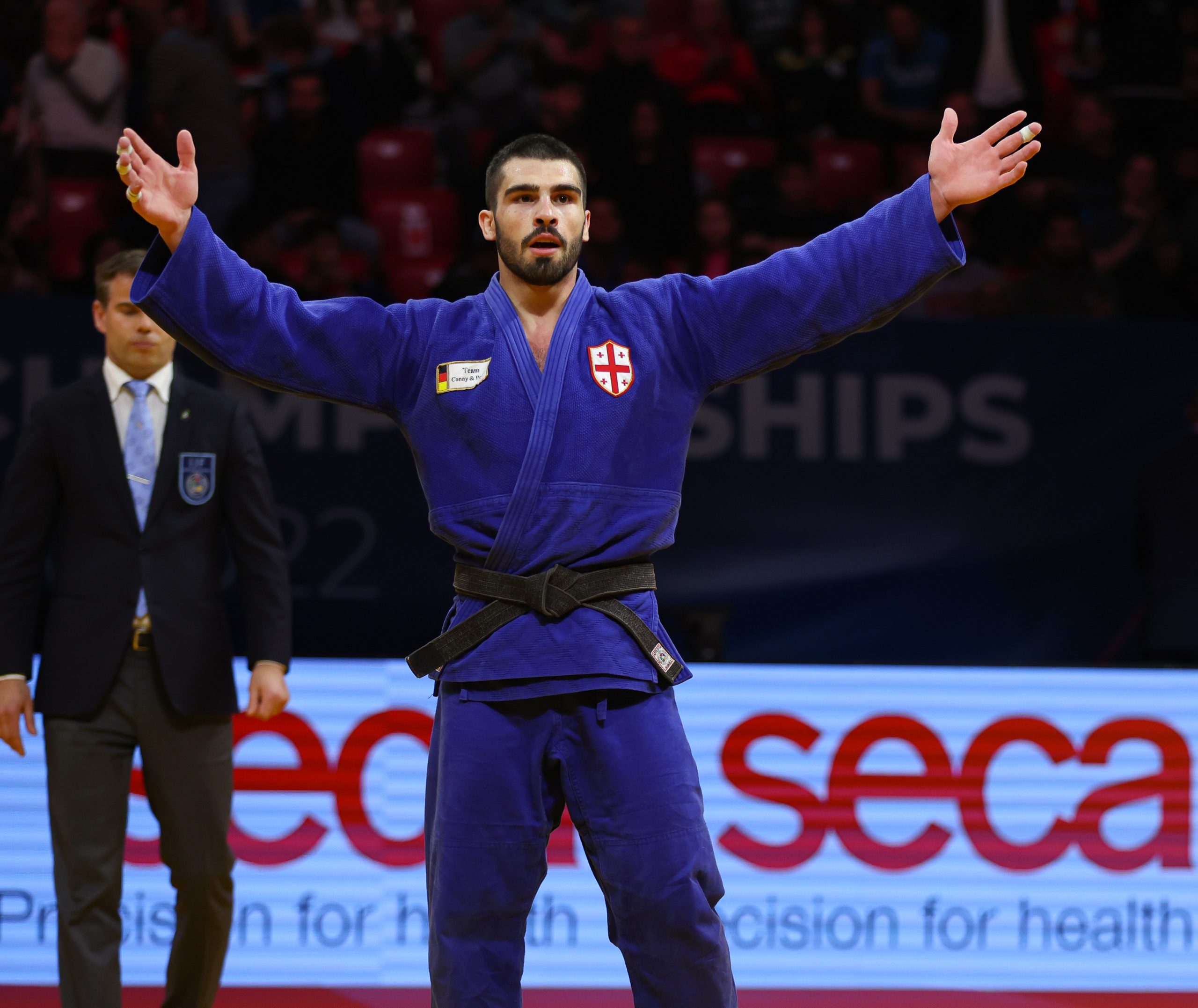 Each of the gold medallists today have endured a struggle of some sort; weight changes, difficulties against a particular opponent, or even just a spell of not being able to fulfil their potential, but today they all turned it around and managed to hear their national anthem atop the European Championship podium. 
-63kg Laura FAZLIU (KOS) vs Gemma HOWELL (GBR)
An unexpected final came to be between two unseeded athletes; Fazliu and Howell, with the latter already having a European bronze medal but in the -70kg category. This is quite the fairytale for Howell, defeating the #2 and #3 seeds on her way to the final, surpassing expectations as the #1 seed was team mate Lucy RENSHALL, defeated by silver medallist Fazliu in her first contest. 31 year-old Howell has numerous medals at both grand slam and grand prix level but today has been the highlight of her career, no question. She has passed under the radar since moving down to -63kg, consistently progressing to this moment.
It feels like a dream, an absolute dream come true. I didn't focus too much on the rest of the draw, I just went fight by fight. My preparation was difficult, I split my head open a couple of weeks ago and so I couldn't do any randori which just meant a lot of conditioning. Moving from -70kg to -63kg has been a big change for me and adjusting to the dieting beforehand, but now every Easter egg I missed out on was absolutely worth it! 
-73kg Hidayat HEYDAROV (AZE) vs Giovanni ESPOSITO (ITA)
Heydarov has a history of European success, the #3 seed has taken titles at cadet, junior and senior level, with the most recent title in 2017. He has undergone weight changes in an attempt to qualify in -81kg for the Olympic Games but he has returned and made quite the statement. That being said he needed to tackle Italian surprise, Esposito in order to become a double European champion. The pressure was on as the pair headed in to golden score with two shidos against the Azeri, but at 24 seconds he scored with waza ari to take gold. Many may think the rivalry is difficult between himself and team mate Rustam ORUJOV who took bronze in the contest prior, but as he left the tatami, the pair celebrated like brothers. 
I was very happy when I took the first title in 2017 but this one is even better because it proves my stability and development. I am so happy to be back in -73kg after -81kg, this has always been my category and I am very happy to be back competing in it. 
Mark HRISTOV (BUL) may not have made it to the final but he certainly pleased the crowd in his bid for bronze. Hristov had a stellar day and succeeded to take the 30th European medal in Bulgaria's history. 
-70kg Sanne VAN DIJKE (NED) vs Marie Eve GAHIE (FRA)
Gahie is back. It is never an 'easy' day in a European championships, or many tournaments for that matter, but today Gahie was dealt a tough hand, facing team mate Margaux PINOT in the quarter final which went in to golden score and was decided on shidos, unsurprising when there is a head to head of nations. Van Dijke had a lot of pressure on her to retain her European title, and in the last three European championships she has battled her way to the final. However today she simply couldn't find a way past the Frenchwoman, Gahie put a score on the board in the first 40 seconds and managed the contest very well in order to win. 
Since the 2019 world championships where she took her title, she had been unable to top the podium again. It was a tough period, to continue to miss out on a place in the final given her red back patch and status was a struggle, but something has changed for her recently. A win in the Antalya Grand Slam recently felt like a change in the tides and today she proved it wasn't a fluke. 
Fighting Margaux [Pinot] in the quarter final was hard, we know each other and she also deserved to win, I wish we had met in the final instead but she was still with me on the podium and took bronze. It did feel like a very long day and I was happy to win but also tired, it was difficult for me to celebrate in that moment.
-81kg Tato GRIGALASHVILI vs Matthias CASSE (BEL) 
The pair have had three head to heads, the last two going in favour of Casse at major tournaments including the world championships and Olympic Games, these wins did not come easily, but they did come to the Belgian. Two very opposing styles, Casse is patient and has a great tactical plan for each opponent whereas Grigalashvili has the desire to throw big in the first instant. The Georgian can expect to have his conditioning tested, but today he wasn't waiting. In just under three minutes a morote seoi nage scored a waza ari and Casse simultaneously picked up a third shido. Grigalashvili became European champion.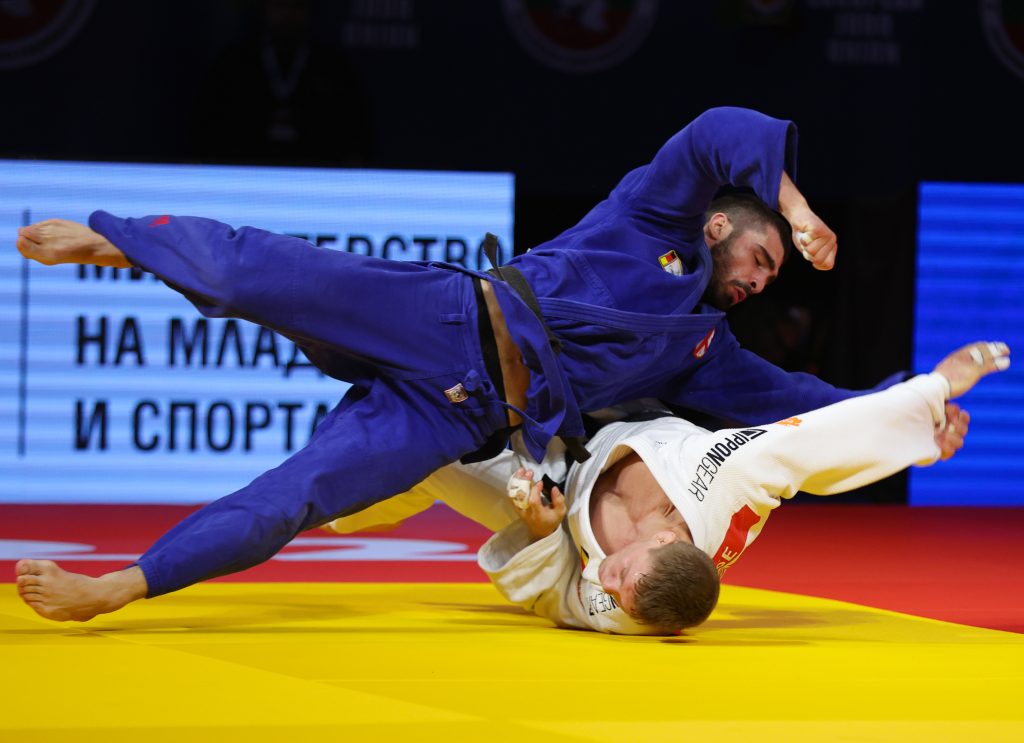 I have lost to him twice in the past, it was hard but it gave me the motivation to win today and now I am European champion, I am very happy with my result.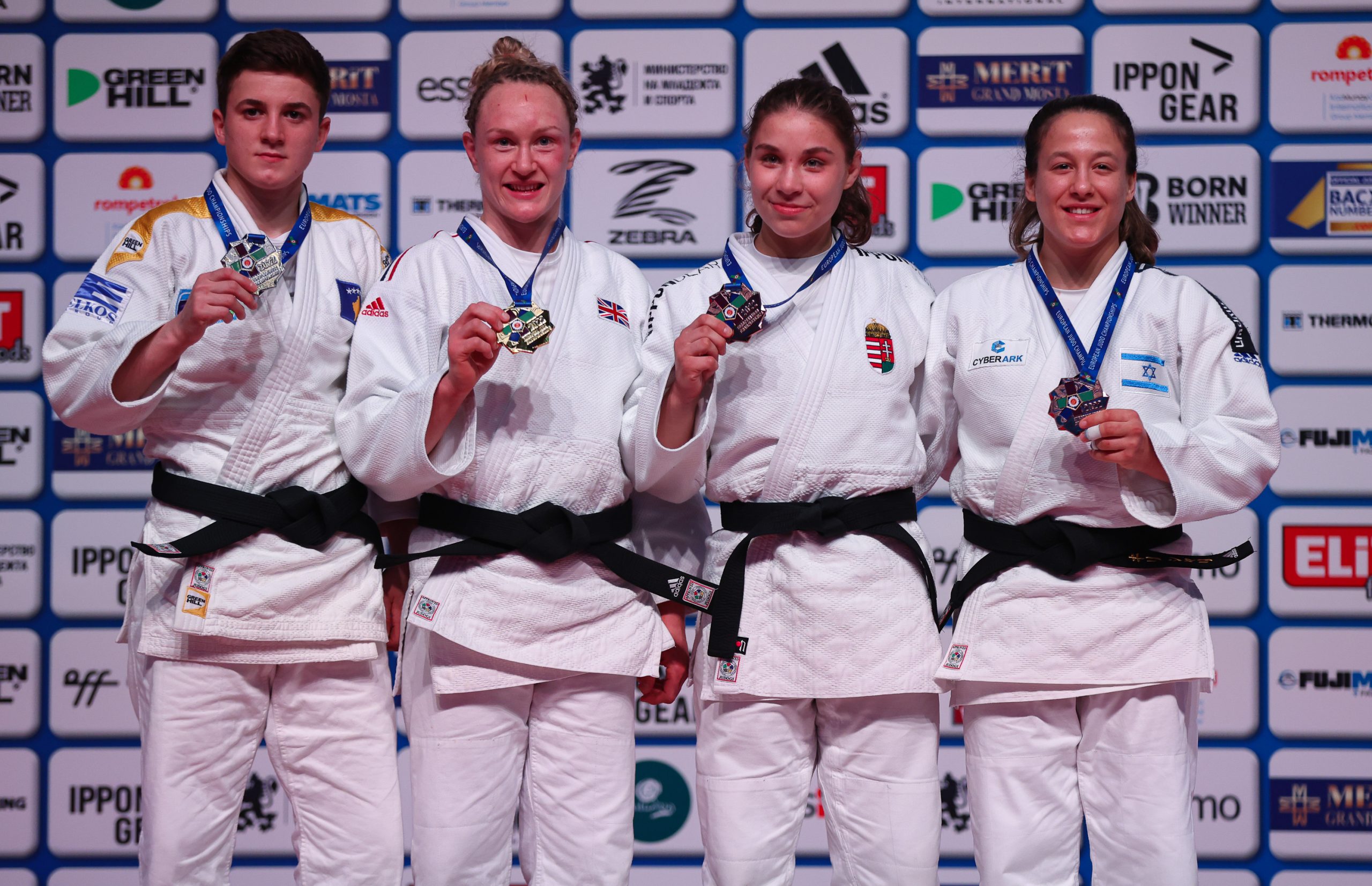 -63kg Medallists
HOWELL Gemma (GBR)
FAZLIU Laura (KOS)
OZBAS Szofi (HUN)
CABANA PEREZ Cristina (ESP)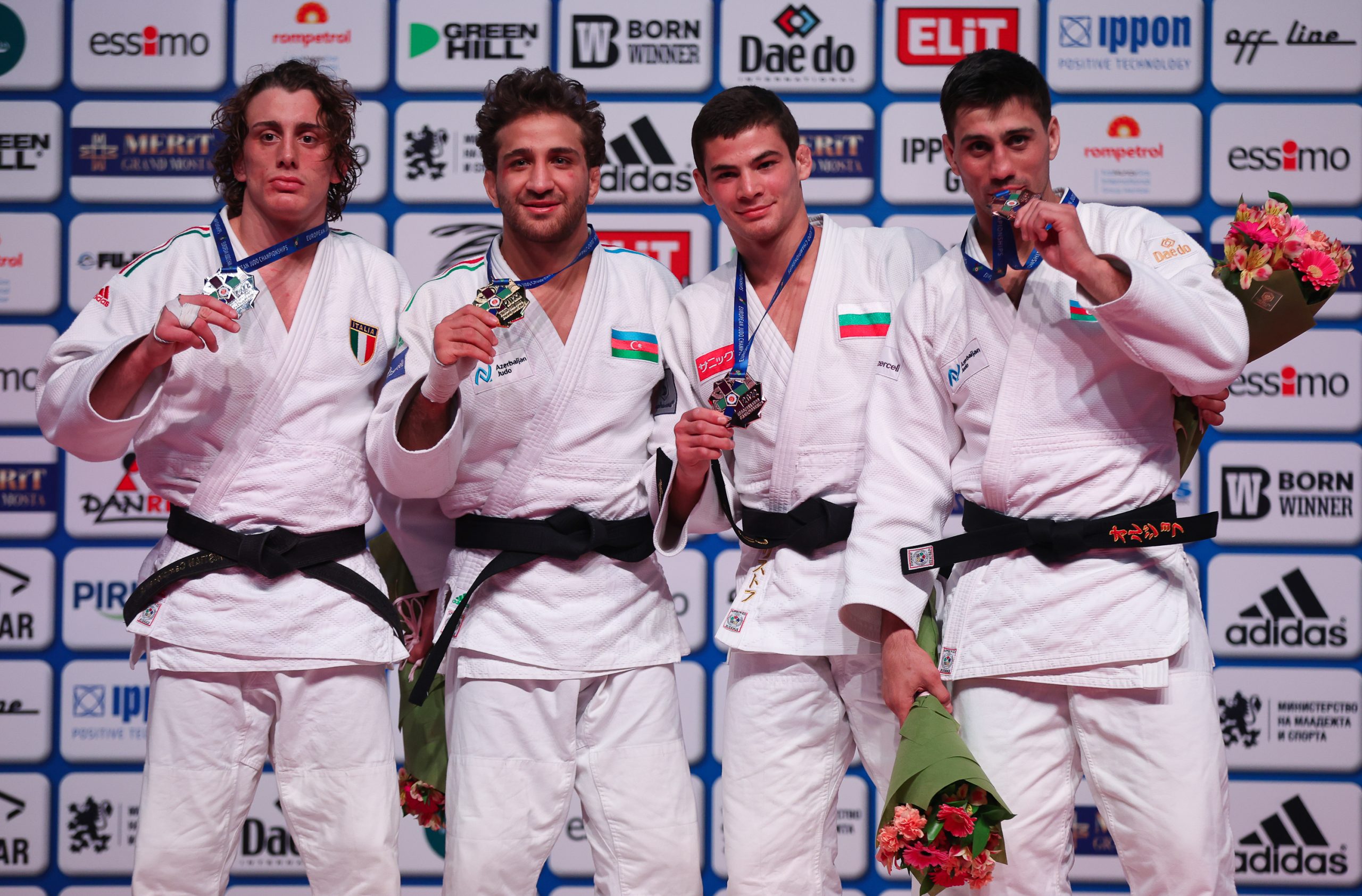 -73kg Medallists
HEYDAROV Hidayat (AZE)
ESPOSITO Giovanni (ITA)
CASES ROCA Salvador (ESP)
ORUJOV Rustam (AZE)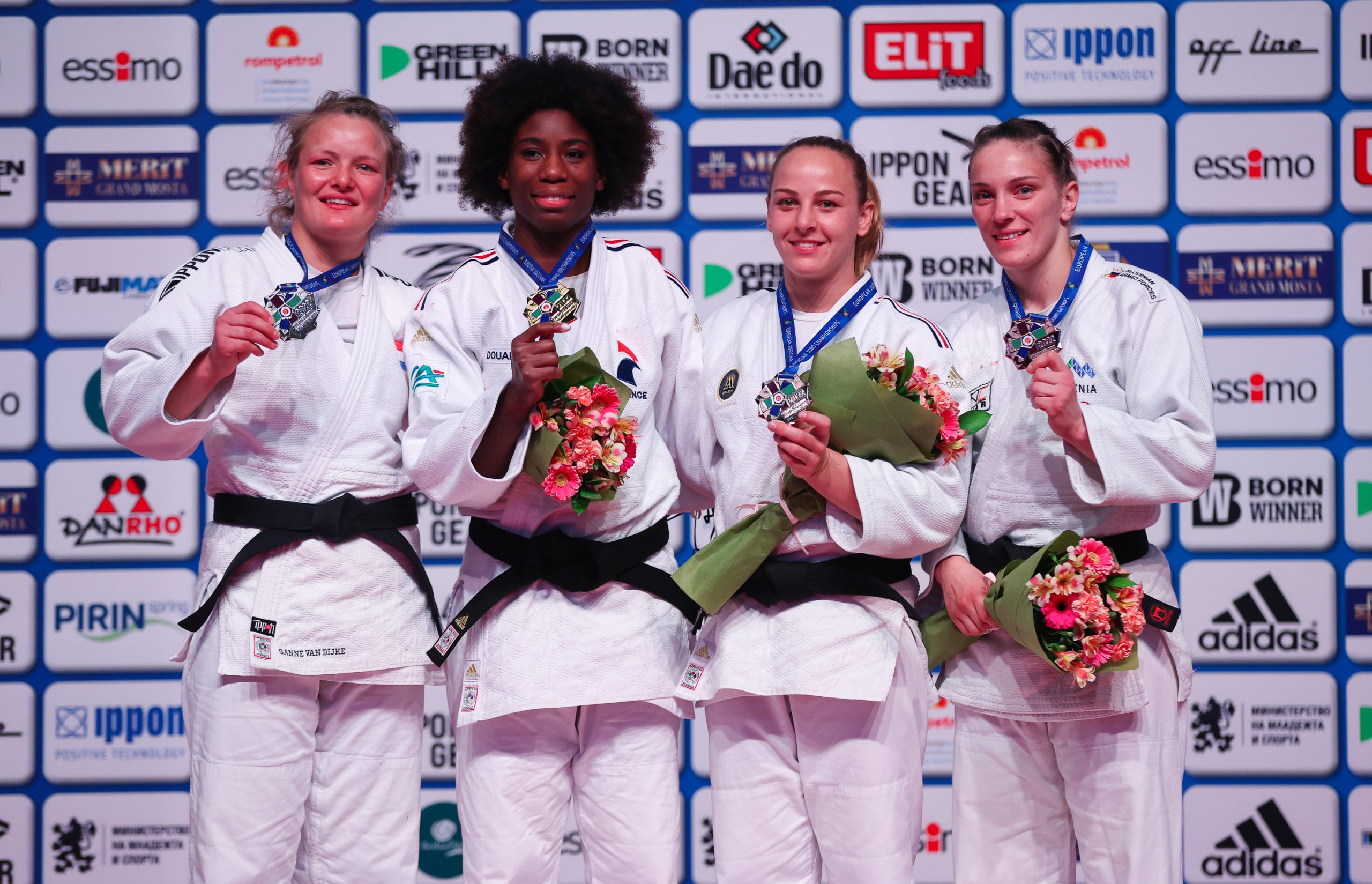 -70kg Medallists
Marie Eve GAHIE (FRA)
Sanne VAN DIJKE (NED)
PINOT Margaux (FRA)
POGACNIK Anka (SLO)
-81kg Medallists
GRIGALASHVILI Tato (GEO)
CASSE Matthias (BEL)
CHOUCHI Sami (BEL)
UNGVARI Attila (HUN)
Author: Thea Cowen
---
Share
Tweet
Telegram
WhatsApp
E-Mail