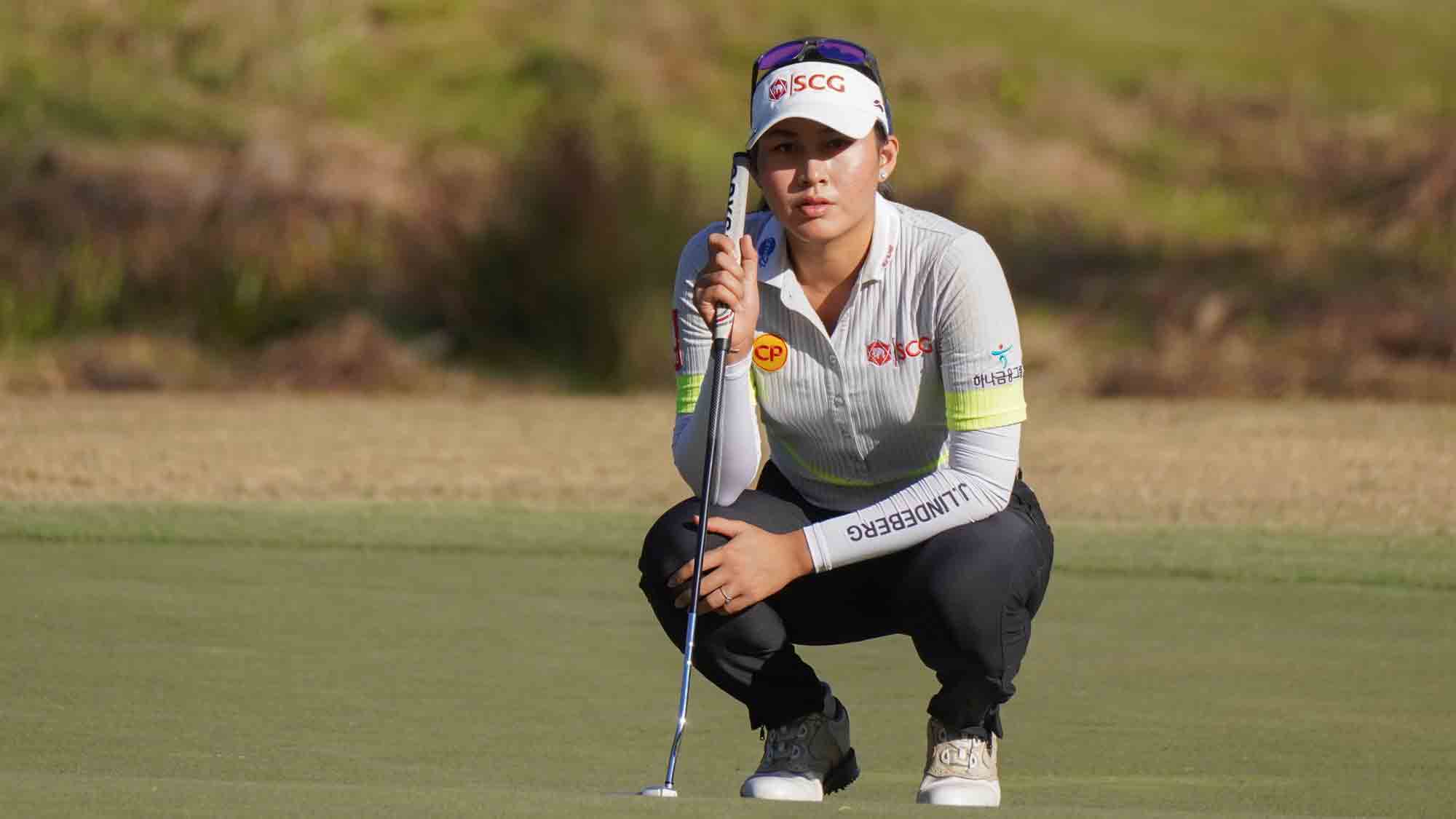 Atthaya Thitikul is finally over her jet lag. The 18-year-old flew to Mobile, Ala., for LPGA Q-Series from Spain, where she capped off a record-breaking season on the Ladies European Tour, winning the Race to Costa del Sol, Player of the Year and Rookie of the Year titles. It was an understandably slow start for Thitikul in Alabama, who opened with 73 on the Crossings Course at Magnolia Grove. But after a second-round 65 and third-round 66, the Thailand native finds herself in a familiar position — near the top of the leaderboard.
"I had a little bit of jet lag because yesterday I woke up at 3 a.m. and today was 5 a.m. so it's getting better," said Thitikul, who sits 18th in the Rolex Women's World Golf Rankings. "I have a pretty good game right now. Just like some days my putting is good, some days it's not, but still fine. But I think my game is pretty good now."
She carded six birdies in the third round with five of them coming in her last nine holes on the Falls Course. Thitikul has only posted two bogeys throughout the last 36 holes she's played and, just like everyone else in the Q-Series field, she is doing her best to pace herself with five rounds of golf left to play.
"Everyone will say, 'Relax, take it easy.' I don't really tell myself that, 'Oh, it's okay. You're going to get that.' I just tell myself, 'Do your best out there. If you get it, it's good. If not, you have a lot of chances because you can go to Symetra Tour, you can go anywhere you want.' I want to do my best out there and it's the last two weeks of my year. I want to have a positive ending to my season."
While 2021 has been a whirlwind for the promising young phenom, Thitikul has taken every accolade in stride, not putting too much pressure on herself to perform. If anything, she's in awe of the incredible opportunities she's had and is grateful to have achieved much more than she ever believed she could. Two wins in a calendar year is impressive for any professional, but it means even more to Thitikul, a teenager in dogged pursuit of her dreams.
"It's really, really great," said Thitikul of her year. "It's really amazing. I don't know if words can describe it because I didn't even imagine and didn't believe (my career) was gonna be like this before. The hard work pays off, but it's some work and you still have to go and improve."