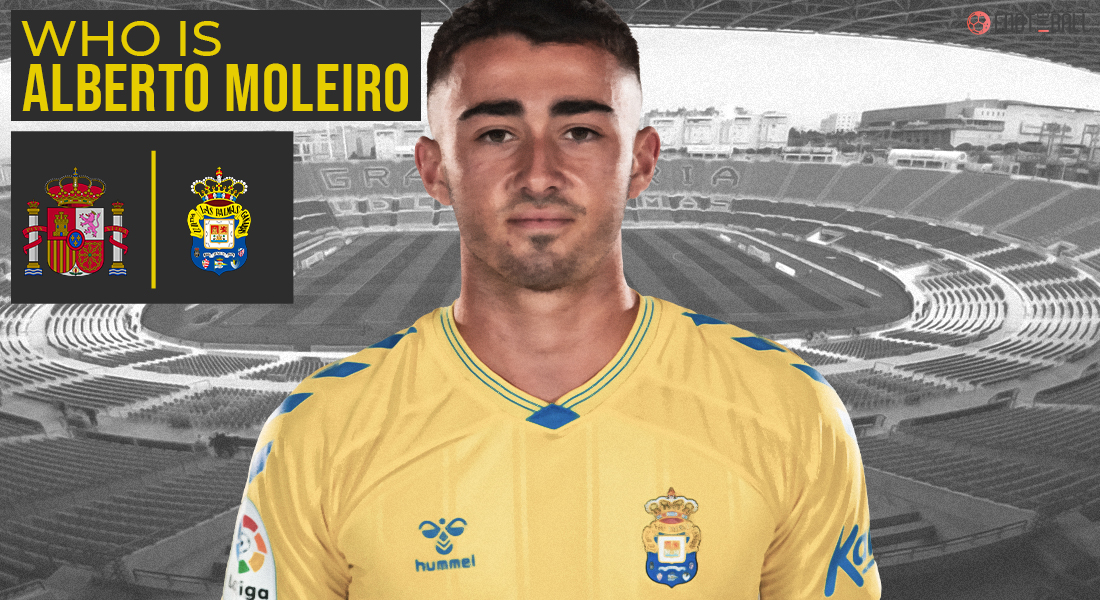 It is quite improbable to have a successor when you are 19-years-old. However, Pedri is no ordinary footballer, and Barcelona are making waves. The reigning Golden Boy will be a mainstay of the club for many years in a youthful squad.
Well, the squad may get even younger if Barcelona manage to sign 18-year-old Alberto Moleiro. Who, you ask? Moleiro is considered as the second-coming of Pedri, and has been on the club's radar for a while.
Barcelona are 'more than a club.' Here's what it really means
Xavi's arrival has seen a marked shift to trusting youngsters more and more. Could Alberto Moleiro, Gavi, and Pedri become the new midfield three? Most definitely.
Who is Alberto Moleiro?
Alberto Moleiro hails from the Canary Islands, and joined the UD Las Palmas' youth team in 2018. He made rapid progress in the next two years as an attacking midfielder (pun intended).
Moleiro made his debut for the senior team in 2021, and never looked back. Las Palmas finished fourth in the Segunda Division in 2021-22, and Moleiro was one of the standout players.
Moreover, his addition into the Barcelona setup would be seamless given his partners in midfield. Pedri and Gavi are both energetic wonderkids who can run with the ball alongside making perfect passes. Moleiro would really heighten up that level, playing just behind the front three.
Alberto Moleiro potential
The fact that Barcelona are trying to recreate the "Pedri formula" is telling. Barcelona have already signed Pablo Torre from Racing Santander. Torre is also an attacking midfielder who is 19-years-old.
Xavi is clearing preparing for the future. Alberto Moleiro would be another solid addition. He has played for the Spain U19s, and is a regular part of Las Palmas setup too. Furthermore, Moleiro is a free roaming player who can pick up the ball and run quickly at defenders.
That kind of direct penetration is something Barcelona have been lacking of late. Most of their midfielders are ball players from deep or pass masters. Moleiro would really prove to be a dynamic addition.
Alberto Moleiro stats
Moleiro played 35 times for Las Palmas in 2021-22 which was his debut senior season. He scored three times and had one assist. However, it was his overall game that really stood out.
Gerard Pique is one of the most experienced players at Barcelona and here are the must-know facts about him
Alberto Moleiro averaged a pass success ratio of 84%, an early sign of why Barcelona are interested. Moreover, he completed 47.4% of his dribbles and won 43.9% of his duels. The former shows his extreme comfort in getting by markers with the ball or the latter means he will not shy away from the physicality.
55 – Since at least 2014/15, only Jonathan Viera this term & Sergio Ruiz the last (81 for each one) has been the midfielders to have completed more dribbles than Alberto Moleiro this season 🇪🇸 (55) in a single campaign for Las Palmas in #LaLigaSmartBank. Asking pic.twitter.com/FzdJ9xAsLE

— OptaJose (@OptaJose) July 10, 2022
Given that this was his first full season at a senior level, the promise is certainly there. Will the stats take a hit in his second season? Maybe. However, the greater possibility is Moleiro building on his solid start to blast off.
Skills and style of play
Alberto Moleiro is adept at finding the open spaces and making an informed decision. He does not look to rush play, but is calm and composed. The game flows at his tempo, and his teammates know that he will find them.
How Joan Gamper left a lasting legacy at FC Barcelona
Moleiro has a great change of pace, which allows him to accelerate past defenders. However, there are some areas which would improve with time.
Moleiro is beaten in aerial duels often (5'7″), and the timing of his jumps could be better. Moreover, he is prone to giving away fouls, having conceded 25 in 2021-22.
The temperament issue is present in all upcoming players, but Moleiro has the natural qualities to succeed. A solid linkup play and a keen eye for seeing how play develops will be his main forte.
Alberto Moleiro and Barcelona
Barcelona are interested in acquiring Alberto Moleiro as one for the future. However, a deal will not be easy. Moleiro recently signed a new contract extension, keeping him at Las Palmas till 2026.
He has a release clause of €30m, which will rise to €60m if the club gets promoted to La Liga. Barcelona have been very active in the 2022 transfer market, and could yet end up signing him. Or they let another season go before trying in 2023.