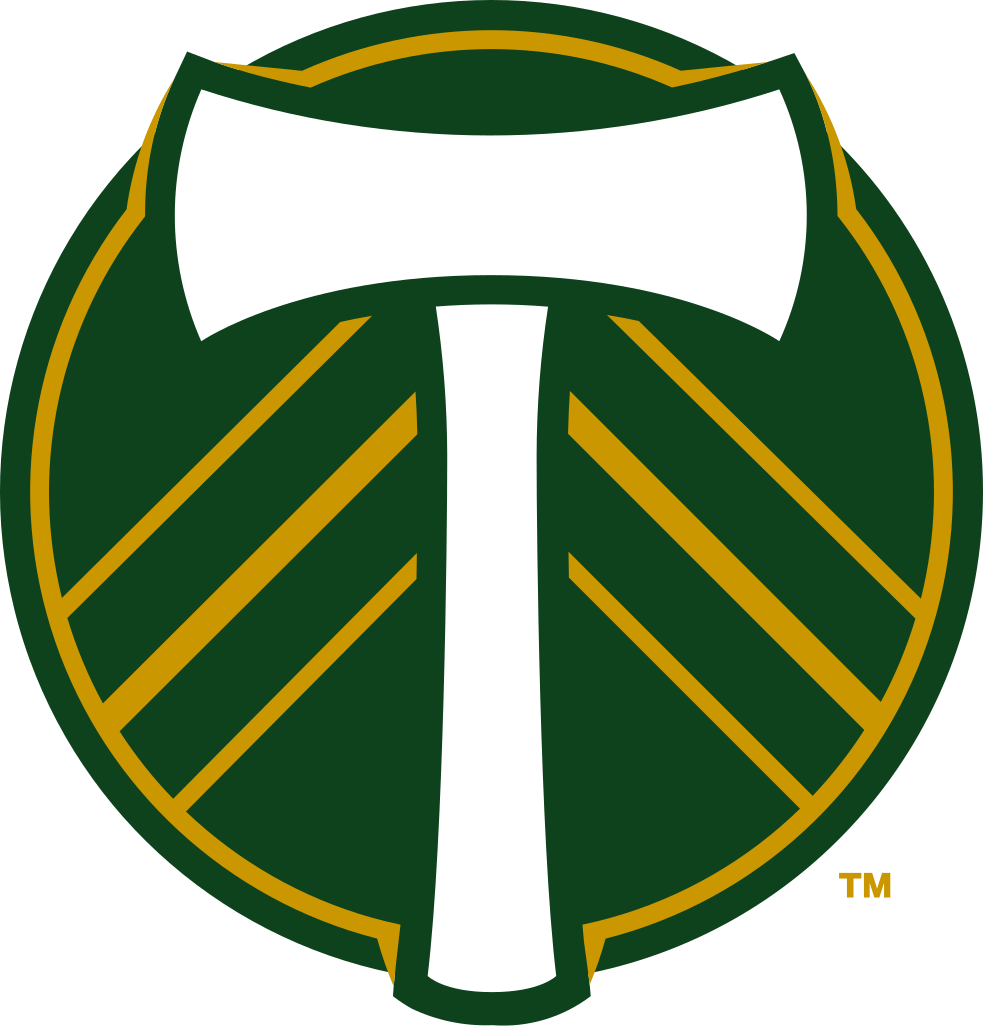 September 30, 2021 – Major League Soccer (MLS) – Portland Timbers News Release
PORTLAND, Ore. – Yimmi Chara and Dairon Asprilla scored a goal each to lift the Portland Timbers to their fourth consecutive win on the road in a 2-1 victory over LAFC at Banc of California Stadium on Wednesday night. The Timbers extended their unbeaten streak to seven games.
Road Warriors
Portland (13-10-4, 43pts) earned its fourth consecutive win on the road, setting a record for the club's longest road winning streak. The Timbers have conceded just one goal in their last four road games, outscoring their opponents by a margin of 6-1. Yimmi Chara and Felipe Mora have each scored two goals during that span.
Colombian Duo
Asprilla scored for a third consecutive match, while also tallying an assist on Yimmi Chara's opening goal of the match. It marks the second time Asprilla has recorded a goal and an assist in the same match in 2021. Asprilla increased his season totals to eight goals and three assists. Yimmi Chara scored for a second consecutive match after tallying a goal against Real Salt Lake on Sept. 25. The goal was his fifth of the season, establishing a new career high with the club.
Sweep Against LAFC
With tonight's win, Portland concluded the regular-season series against LAFC with a 3-0-0 record and is unbeaten in its last five matches (3-0-2) against LAFC. The Timbers downed LAFC at Providence Park twice by a score of 2-1 (July 21, Sept. 19). Tonight's win was the first in club history against LAFC at Banc of California Stadium. Portland has received six goals from five different players against LAFC this season: Asprilla (2), Yimmi Chara, George Fochive, Felipe Mora and Diego Valeri.
Goal-Scoring Plays
POR – Yimmi Chara (Dairon Asprilla), 45th minute: Sebastián Blanco passed the ball over the top into space for Asprilla, who controlled the ball at the edge of the box. Asprilla crossed the ball to Yimmi Chara, who ran down the left side of the box and hit a left-footed low ball into the right corner of the goal.
LAFC – Danny Musovski (Jose Cifuentes), 55th minute: Musovski received a pass from Jose Cifuentes just inside the box on the right side and fired a low hard strike into bottom left corner of the goal.
POR – Dairon Asprilla, 59th minute: On a breakaway, Felipe Mora beat an LAFC defender and dribbled to the box, taking a shot close to the six-yard box that bounced off the inside of the post. Asprilla found the rebound and hit a left-footed stunner that went into the top-right corner of the goal.
Notes
The Timbers are undefeated in their last seven matches (6-0-1), improving their overall record in the 2021 campaign to 13-10-4.
Portland has won its last four matches on the road, setting a record of the longest road winning streak in club history.
The Timbers have scored a goal in 17 consecutive matches this season and are tied for the second-most goals (44) in the Western Conference.
Portland is 12-1-1 when scoring first this season.
The Timbers won all three regular-season matches against LAFC in the 2021 campaign, scoring six goals total.
Portland is unbeaten in its last five matches against LAFC (3-0-2).
The Timbers earned their first win against LAFC at Banc of California Stadium.
Dairon Asprilla scored his eighth goal of the 2021 campaign and 15th in the regular season with the Timbers.
Asprilla also tallied his third assist of the regular season.
Asprilla is the only Timbers player to appear in all 27 regular season matches in 2021.
Yimmi Chara recorded his fifth goal of the season and ninth of his career with the Timbers.
Diego Valeri received his sixth card and will not be available for the next match due to yellow card accumulation.
Next Game
Up next, the Timbers are back at home to host Eastern Conference side Inter Miami CF on Sunday at Providence Park; kickoff is set for 2:30 p.m. (Pacific). The Oct. 3 match features a national television broadcast on FS1 with local radio broadcasts on 750 The Game (English) and La GranD 1150AM/93.5 FM (Spanish).
Portland Timbers (13-10-4, 43pts) vs. LAFC (9-12-6, 33pts)
Sept. 29, 2021 – Banc of California Stadium (Los Angeles, Calif.)
Goals by Half 1 2 F
LAFC 0 1 1
Portland Timbers 1 1 2
Scoring Summary:
POR: Y. Chara (Asprilla), 45
LAFC: Musovski (Cifuentes), 55
POR: Asprilla, 59
Misconduct Summary:
POR: Paredes (caution), 25
LAFC: Palacios (caution), 29
POR: Asprilla (caution), 45+2
POR: Valeri (caution), 76
POR: Arango (caution), 90+9
Lineups:
POR: GK Clark, D Van Rankin, D Mabiala, D Zuparic, D Bravo, M D. Chara ©, M Paredes (Fochive 75), M Asprilla (Loría 87), M Blanco (Valeri 53), M Y. Chara (Moreno 75), F Mora (Niezgoda 88)
Substitutes Not Used: GK Ivacic, D Bonilla, D McGraw, D Tuiloma, M Zambrano
TOTAL SHOTS: 9 (Mora, Asprilla, 3); SHOTS ON GOAL: 2 (Asprilla, Y. Chara, 1); FOULS: 11 (D. Chara, 3); OFFSIDES: 1; CORNER KICKS: 2; SAVES: 3
LAFC: GK Blackman, D Murillo ©, D Edwards, D Fall, D Ibeagha (Farfan 45), D Palacios (Musovski 45), M Ginella (Duke 84), M Atuesta, M Cifuentes, M Ngalina (Moon-Hwan 45), F Arango
Substitutes Not Used: GK Romero, GK Sisniega, D Harvey, D Kim, M Blessing, M Crisostomo
TOTAL SHOTS: 14 (Cifuentes, 3); SHOTS ON GOAL: 4 (Four players tied with 4); FOULS: 20 (Cifuentes, 4); OFFSIDES: 0; CORNER KICKS: 7; SAVES: 0
Referee: Joe Dickerson
Assistant Referees: Jeff Hosking, Eduardo Mariscal
Fourth official: Mark Allatin
VAR: Alejandro Mariscal
Attendance: 22,056
Weather: Sunny, 72 degrees
All statistics contained in this box score are unofficial
• Discuss this story on the Major League Soccer message board…
The opinions expressed in this release are those of the organization issuing it, and do not necessarily reflect the thoughts or opinions of OurSports Central or its staff.

report this ad