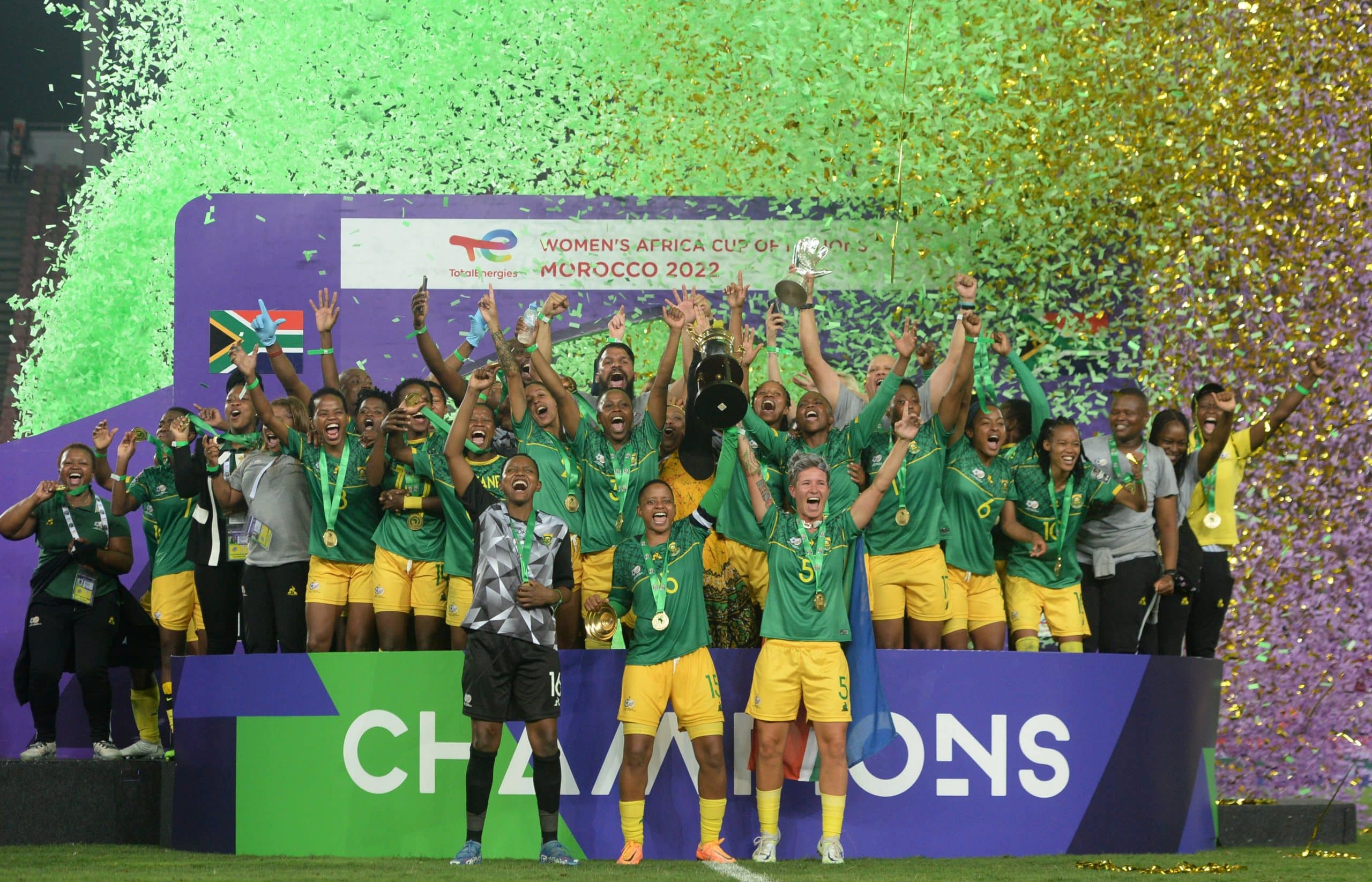 Banyana Banyana have won the AWCON 2022 thanks to their triumph over Morocco (2-1) on Saturday night at the Prince Moulay Stadium in Rabat.
The Atlas Lions clearly dominated the Banyana Banyana by controlling the ball than their opponent in the first stanza.
However, South Africans were really solid behind as Morocco is yet to have a shot on target.
Read more : AWCON 2022 Final – Morocco vs South Africa line-ups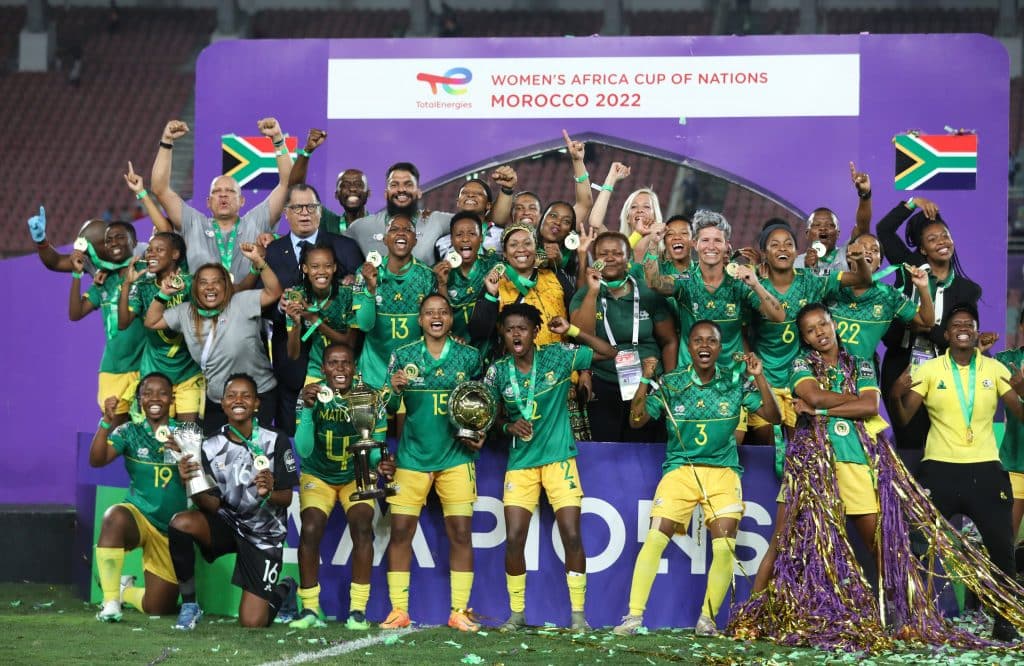 Banyana Banyana on the other hand have six shots and two on target despite running after the ball mostly in the first half.
Desiree Ellis and Reynald Pedros changeed their speech in the locker rooms in order to win the game in the second half.
And it paid off as Mildah Magaia bagged a brace for Banyana Banyana wo won the game by 2-1 with Rosella Ayane's reducer.
South Africa won the trophy and join African Nations who won both the AWCON and the AFCON.