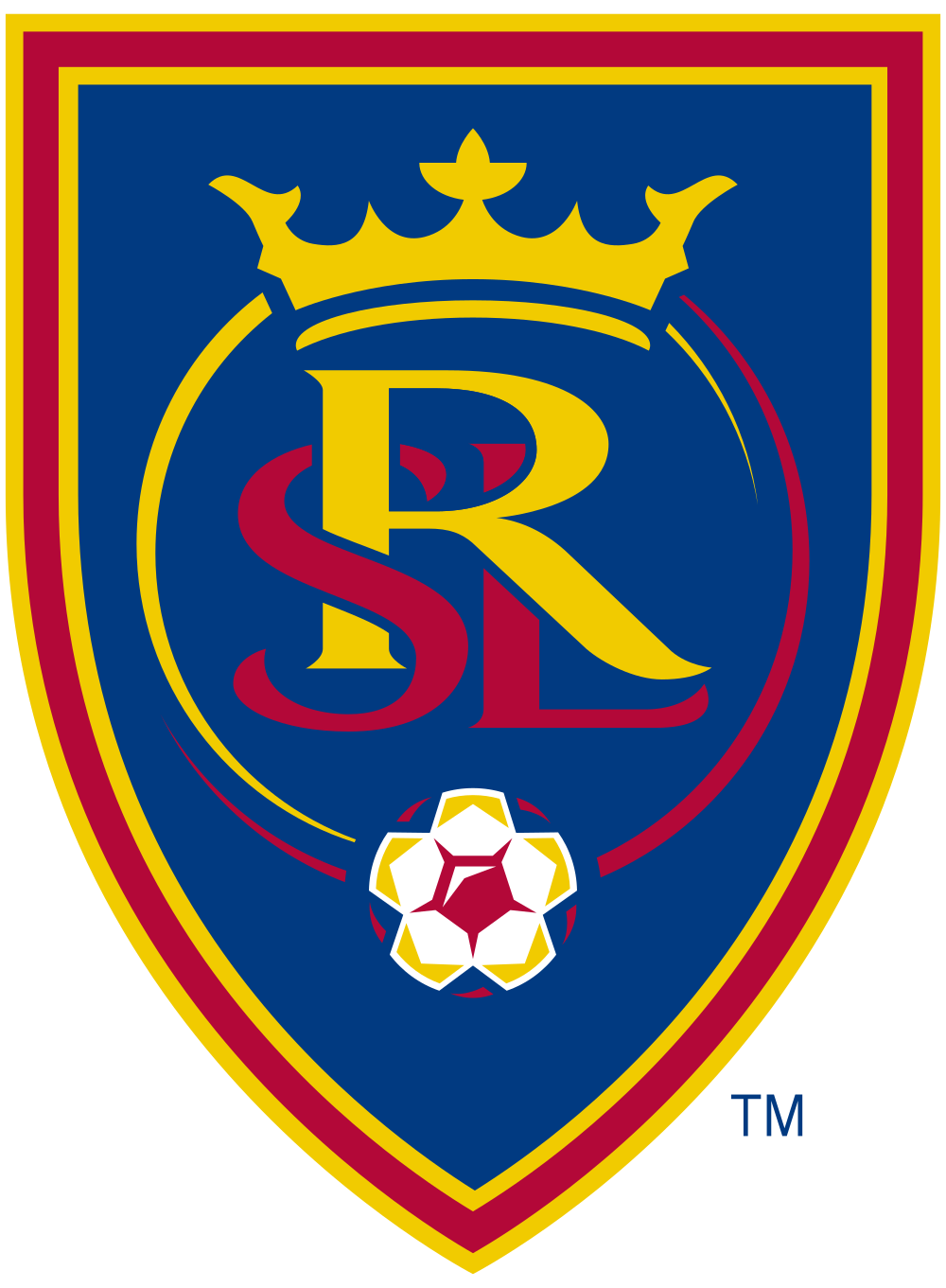 December 4, 2021 – Major League Soccer (MLS) – Real Salt Lake News Release
PORTLAND, Oregon – Real Salt Lake saw its historic Audi 2021 MLS Cup Playoff run come to an end in the Western Conference Final, falling 2-0 at Providence Park to the Portland Timbers, finishing the year just one game shy of the MLS Cup Final.
Taking the pitch on the road for the third time in less than two weeks, RSL looked to come out strong amid a notoriously harsh environment. The two sides traded punches in the first few minutes, but an unfortunate touch to break up a dangerous cross from Aaron Herrera saw the ball land at the feet of Felipe Mora for an open look at goal in the fifth minute. The goal conceded was RSL's first allowed in the run of play in 360 minutes, dating back to Sebastian Blanco's 45th-minute goal at Rio Tinto Stadium on November 3, an eventual 3-1 Timbers win.
In the 31st minute it looked as if history would repeat itself, as an initial save from David Ochoa put the ball at the feet of Santiago Moreno but Ochoa was able to slide out, taking away the angle for the shot, leaving Moreno to skyrocket his attempt well over top of the goal. Just a few minutes later RSL nearly found the back of the net when Herrera sent a cross into the middle of the box straight to the head of Damir Kreilach, but the ensuing shot landed right in the hands of goalkeeper Steve Clark. Despite a few more half chances from both sides, the half ended 1-0 in favor of the home side.
The start of the second half saw the two sides battling it out in the middle of the park, looking for opening windows to pounce. RSL got a look at goal in the 49th minute, but Marcelo Silva's header trickled by the right post for a Portland goal kick. In the 61st minute Portland doubled their lead when Santiago Moreno unleashed a shot from distance. His shot nailed the left post, but the rebound recoiled off the back of a sprawling Ochoa and into goal. RSL continued to get their opportunities going forward, but were unable to connect the final pass and find their way back into the game.
In the 79th minute Aaron Herrera received his second yellow card of the match and RSL was brought down to 10 men for the remainder of the match. For the next 10 minutes RSL continued to press, looking for a way to claw back into the game, but Portland's defense would not be broken and the match ended 2-0, ending RSL's postseason run just one match shy of a berth to the MLS Cup Final.
UP NEXT: Real Salt Lake will return to competition for its 18th season in Major League Soccer on Sunday, February 27 when they travel to face Houston Dynamo FC for their 2022 MLS Season Opener.
GOAL SCORING RUNDOWN:
POR: Felipe Mora 5th minute: Attempting to clear a cross out of a dangerous area, Aaron Herrera stuck his foot out to break up the pass, but the ball landed at the feet of Mora who tucked a right-footed shot into the left side of the goal.
POR: Santiago Moreno (Dario Zuparic) 61st minute: From distance Moreno rocketed off a shot, nailing the left post, as the ball bounced off the post it rebounded off the back of David Ochoa and into goal.
NOTES:
– RSL captain Albert Rusnák – who missed just 15 minutes of the Club's 34-game regular-season and was RSL's first player in 17 years to surpass 3,000 minutes in a season – returned to the starting lineup, after missing last week's Seattle and Kansas City trips due to health and safety protocols.
– Midfielder Everton Luiz missed the match due to yellow card accumulation. Nick Besler started in his place, marking just the second playoff appearance for the former Portland Timbers draft pick.
– Interim Head Coach Pablo Mastroeni made two changes to the attack, including the reintroduction of Albert Rusnak for Maikel Chang, while forward Anderson Julio made his first playoff start for RSL in place of Jonathan Menendez.
– Never in RSL's 17-year history had it been defeated by an opponent FOUR times in a season. This year's 0-3-0 mark against Portland is the fifth such reg. season record.
– The Timbers dominated RSL this season, winning all three regular season games – two in Portland, one in Utah – by a combined score of 12-4. In each trip to Providence Park, RSL conceded first, clawed back to a 2-1 deficit, before losing 3-2 on July 7 and 6-1 on Sept. 25.
Match: Real Salt Lake vs.Portland Timbers
Date: December 4, 2021
Venue: Providence Park; Portland, Oregon
Weather: Rainy and 40 degrees
Attendance: 25,218
Scoring Summary: 1 2 F
Real Salt Lake 0 0 0
Portland Timbers 1 1 2
POR: Felipe Mora 5′
POR: Santiago Moreno (Dario Zuparic) 61′
Lineups:
Real Salt Lake (4-2-3-1): David Ochoa; Aaron Herrera, Justen Glad, Marcelo Silva, Andrew Brody; Nick Besler (Jonathan Menendez 71′), Pablo Ruiz; Anderson Julio (Justin Meram 58′), Damir Kreilach, Albert Rusnak; Rubio Rubin (Bobby Wood 58′)
Subs not used: Zac MacMath, Ashton Morgan, Donny Toia, Erik Holt, Justin Portillo, Maikel Chang
Portland Timbers (4-2-3-1): Steve Clark; Dario Zuparic, Larrys Mabiala, Jose Van Rankin, Claudio Bravo; Yimmi Chara, Cristhian Paredes; Diego Chara, Marvin Loria (Diego Valeri 80′), Santiago Moreno; Felipe Mora (Jaroslaw Niezgoda 60′)
Subs not used: Bill Tuiloma, Aljaz Ivacic, Sabastian Blanco, Pablo Bonilla, Zac McGraw, Blake Bodily, George Fochive
Stats Summary: POR / RSL
Shots: 14 / 7
Shots on Goal: 7 / 3
Saves: 3 / 4
Corner Kicks: 7 / 3
Fouls: 11 / 17
MISCONDUCT SUMMARY:
RSL: Aaron Herrera (caution) 58′
POR: Santiago Moreno (caution) 61′
RSL: Aaron Herrera (ejection) 79′
OFFICIALS:
Referee: Alan Kelly
Assistant Referees: Cameron Blanchard, Jeremy Hanson
4th Official: Joe Dickerson
VAR: Geoff Gamble
• Discuss this story on the Major League Soccer message board…
The opinions expressed in this release are those of the organization issuing it, and do not necessarily reflect the thoughts or opinions of OurSports Central or its staff.

report this ad