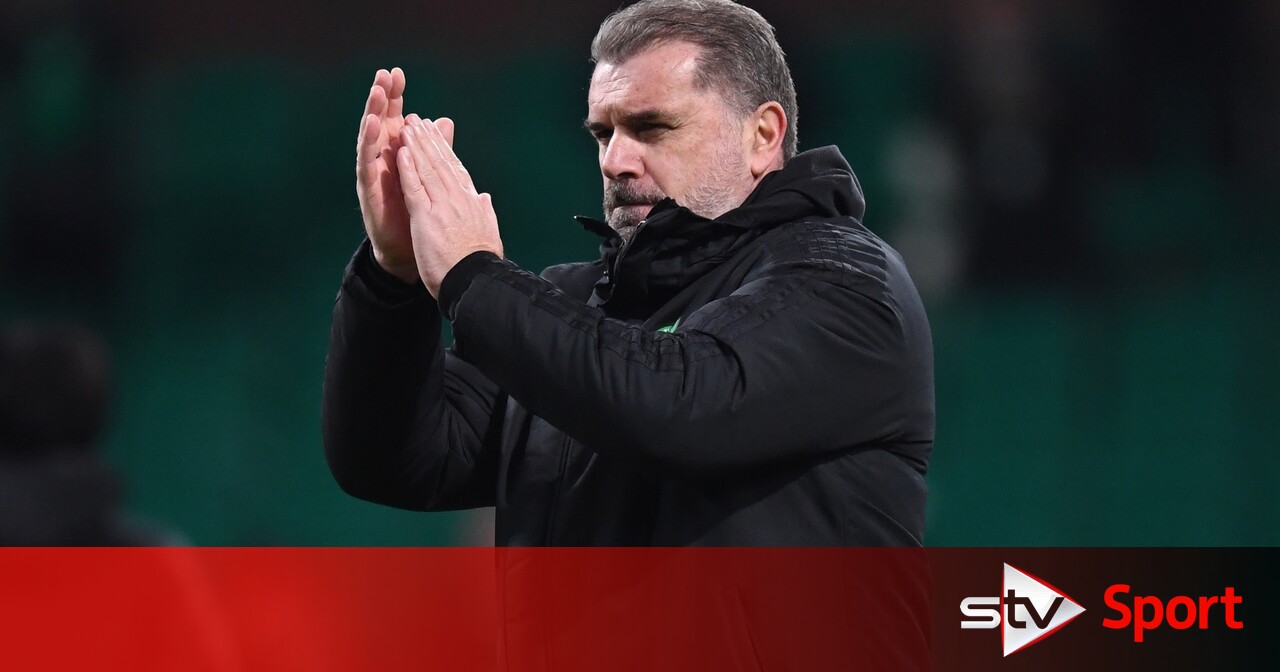 [ad_1]

Celtic boss Ange Postecoglou praised his players for keeping calm and focused as they broke down a stubborn St Mirren side for three vital Premiership points.
Second half goals from Cameron Carter-Vickers and Callum McGregor were enough to earn a 2-0 win and stay ahead of Rangers at the top of the table, with Postecoglou satisfied with the way his side went about their business.
"I'm pleased players kept their focus," he said. It was another game where we had a lot of the ball, they sat very deep and it could have been easy for us to get anxious and look for different things to do.
"But we said at some point in the second half they will tire or lose some concentration and we just need to stay on it. I thought we did and we controlled the game really well. I don't think they had a chance on goal.
"I was pleased with the players' focus. It's a big part of it now. That's what it's all about at this stage of the season, keeping focused and not getting distracted by noise or other emotions that might be shown by people outside.
"We have been pretty good at that to be fair, there's only been a couple of games where we have been really frustrated.
"I sensed that, even though we didn't get the early goal, we were in control and they didn't really have a threat going the other way, so it was just a matter of continually probing and waiting for our opportunity."
The manager felt the frustration from the crowd when the game was goalless but said it was understandable if nerves made a difference with the stakes so high at this stage.
"You are getting to the business end of the year and our supporters will be as anxious as anyone," he added. "It's a normal human emotion.
"It works both ways, if you're flying as well and you get too carried away and think you are further ahead than you are.
"All year this group of players have different challenges and overcome every one. This is another challenge – to stay focused on our football and not worry about outcomes or results.
"Just play our football and that will bring us what we need, because that's why we are in this position in the first place."
Postecoglou also addressed the unhappiness of some fans at the club's decision to play Rangers in a friendly in Australia later this year. While stressing that supporters are entitled to their take on the issue, he light-heartedly explained why he was thrilled about the trip to his homeland.
"Selfishly, I'm delighted," he said. "I'm all over the promotional stuff which means I'll hopefully still be in a job by then, or else they're going to have to throw it all away.
"Look, I would to take this team to my home town and show people the football that we can play. There's a lot of our supporters in Australia who I can tell you will be snapping up tickets and changing whatever holiday plans they have just to watch us play.
"I can understand some people have different views on it but again, from my perspective I'm not going to tell people how they should feel or not.
"I've got some selfish self-interest in this. I'm going to feel super proud to take this team back to where I grew up. "
[ad_2]

Source link