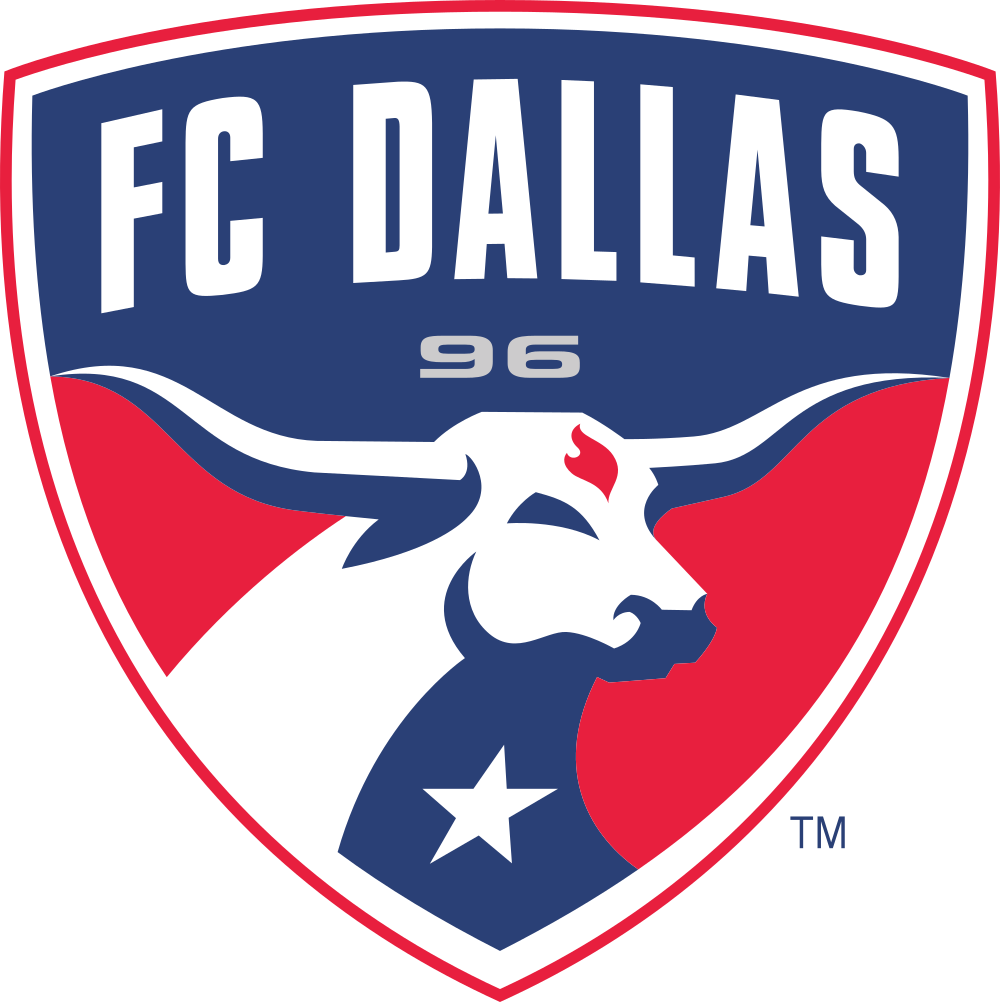 July 27, 2022 – Major League Soccer (MLS) – FC Dallas News Release
FRISCO, TX – FC Dallas introduced Toyota Stadium's new Executive Chef Erika Dabney at a special showcase of new mid-summer culinary additions in the midst of the team's 27th MLS season today in the Gallagher Club at the National Soccer Hall of Fame. The new menu items will be available starting July 30 when FC Dallas hosts LA Galaxy at Toyota Stadium in a match presented by United Healthcare.
The Legends Hospitality culinary team at Toyota Stadium is now directed by Executive Chef Erika Dabney and General Manager Kristy Rempel. Chef Dabney was appointed Executive Chef of the Stadium, while former Executive Chef Rex Turner has been appointed District Chef for Legends Hospitality guiding the culinary for Toyota Stadium, home of FC Dallas and The Star in Frisco, the Dallas Cowboys world headquarters.
Chef Dabney comes to Frisco and North Texas having led programs of acclaimed delicious fanfare for such landmark US sports and entertainment experiences as the Circle Line sightseeing cruise around Manhattan. Most recently, Chef Dabney directed culinary for Legends Hospitality as Executive Chef for Legends at Ochsner Training Facility, the practice complex shared by the NFL's New Orleans Saints and the NBA's New Orleans Pelicans.
Born in Michigan and raised in New Jersey, Chef Dabney started her career with Legends Hospitality at Prudential Center, home of the NHL's New Jersey Devils.
As the exciting FC Dallas 2022 MLS season continues in record-setting summer temps, Chef Dabney and GM Rempel are premiering an outstanding group of offerings for fans that have refreshing and spicy layers that satisfy North Texas fans infinite cravings for big and bold flavors on match day. The menus are continually designed with the Stadium culinary and hospitality team's feedback from FC Dallas fans.
"The FC Dallas matchday experience is a North Texas summer entertainment tradition known for its great food, and we are thrilled to share exciting additions to the flavors that our soccer fans already crave and love," said Chef Dabney. "Having great ingredients like Casa M Spice seasonings makes our menus win for fans."
"Across the Stadium we have superb and flavor-filled offerings for fans," said Rempel. "We are continually studying what fans enjoy to take our FC Dallas match day to new levels of fun. Chef Dabney has led the creation of excellent and innovative additions that meet our goals to bring even more enjoyment to FC Dallas match day as the soccer energy continues to grow to new heights in North Texas."
New Toyota Stadium Mid-Summer Menu Offerings:
Jerk Spiced Chips with Pineapple Salsa: Casa M Spice Co Jerk Chain dusted tortilla chips with a side of cool house-made pineapple salsa
Location: StadiumDrop, Winners Club Concessions, Gallagher Club
Chorizo Nachos: spicy chorizo, pickled radishes, jalapeño queso, sour cream, fresh cilantro, onions and tomatoes on top of crispy corn tortilla chips
Location: Winners Club
Greek Chicken Bowl: fresh diced cucumbers, red onions, tomatoes, black olives, feta cheese sauce on top of a bed of fresh lettuce, served with a side of crispy house made pita chips, tzatziki sauce and lemon vinaigrette
Location: Winners Club
Monster Burger: fresh beef patty topped with crispy chicken tenders, cheesy mozzarella sticks,
drenched in honey mustard on a brioche roll
Location: Burgers and More, Chef's Kitchen
Baked Bean and Brisket Dog: all-beef hot dog topped with sweet baked beans, house smoked BBQ brisket and crunchy potato chips
Location: Bent Buckle
Smoked Turkey Baked Potato: warm baked potato stuffed with Casa M Spice Co Pecking Order seasoned turkey, shredded cheddar cheese, sour cream, sweet and smokey BBQ sauce topped with chopped green onion
Location: Bent Buckle
2022 FC Dallas Season
FC Dallas continues the 2022 MLS regular season with the next match at home against LA Galaxy on July 30 at 8PM CT in a match presented by United Healthcare. Tickets to the match can be purchased at www.FCDallasTickets.com.
• Discuss this story on the Major League Soccer message board…
The opinions expressed in this release are those of the organization issuing it, and do not necessarily reflect the thoughts or opinions of OurSports Central or its staff.

report this ad