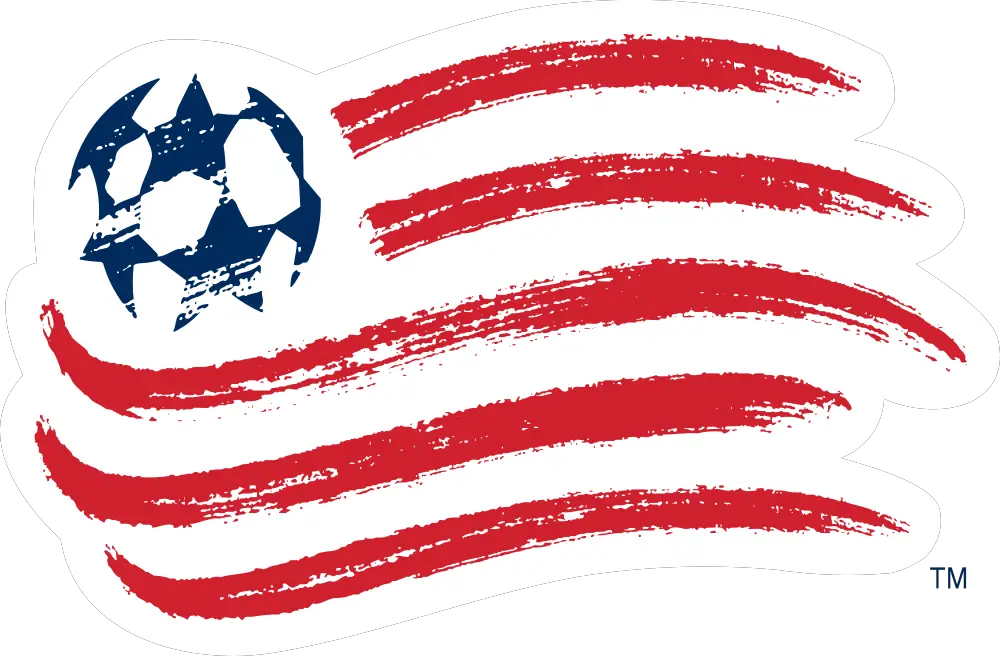 June 17, 2021 – Major League Soccer (MLS) – New England Revolution News Release
FOXBOROUGH, Mass. – The New England Revolution will visit New York City FC at Red Bull Arena on Saturday, June 19 at 7:30 p.m. ET (WSBK-TV38, myRITV, CoziTV, 98.5 The Sports Hub, 1260 AM Nossa Radio).
Revolution Sporting Director & Head Coach Bruce Arena (June 17, 2021)
On Saturday's away match against New York City FC:
Arena: "We look forward to getting back in competition again. New York City FC has an excellent team. It'll be a really challenging game, but we look forward to the challenge."
On how he utilized the break ahead of a busy summer:
Arena: "At the start of the break we gave our team, I think, about five days off and then got back into training last week. It was good to get them back moving again. And then this week, we're obviously finalizing some things in terms of getting our team prepared to play a game. It's been a combination of some time off – which was really needed for some of the players – and then getting back and working pretty hard to prepare. As we enter this game, I think we're in a good spot."
On if playing at Red Bull Arena rather than Yankee Stadium affects the game at all:
Arena: "No, you have two good teams and we're playing on a full-sized field, which is good. Yankee Stadium – as much as we appreciate the Yankees if you're a New Yorker like I, you look forward to going to Yankee Stadium – but it's not a soccer stadium and it makes games really challenging with sight lines and the size of the field and all of that. It'll be nice to play at Red Bull [Arena], but at the same time, I don't think it makes a difference for the two teams."
On Tajon Buchanan's performance with the Canada Men's National Team:
Arena: "To be honest with you, I don't think I saw him play in one game. I know he had limited minutes in the World Cup Qualifiers, and they gave him a start in one of the games, but I didn't see much to be honest with you. We know Tajon. He's a good player and I'm happy that Canada has qualified for the World Cup Qualifiers. He put in a good couple of weeks with Canada. I know they're pleased with him, and I think he has a good future with his national team."
On if Gustavo Bou is back to 100 percent health:
Arena: "Yeah, he's 100 percent. He's doing fine."
On Arnor Traustason's acclimation to MLS and the Revolution:
Arena: "He's doing well. I thought he in the early going he made the transition pretty smooth. I've been surprised. And each week, he's getting better and better. We're real pleased to have him here. I think the club and the style of play we have is well suited for Arnor, and he's doing very well."
On today marking the 19th anniversary of the United States Men's National Team win against Mexico at the 2002 World Cup:
Arena: "I wasn't even aware of that. I don't pay much attention to those kinds of things. But it was a great day for U.S. Soccer. We caught Mexico at a good time. They thought we were going to lie down and die for them on the field. We played a great game that day. It was a big moment for U.S. Soccer – got us into the quarterfinals. A real proud moment for the national team forever."
On if he's had a chance to watch the international tournaments that are currently going on:
Arena: "Yeah, I saw obviously the U.S. game against Mexico, I've been watching the European Championships, and I look forward to watching the Gold Cup in July. These things are all fun to watch. I was just watching Belgium and Denmark, which was enjoyable to see Denmark score in the first minute or so and then they had the tribute for [Christian] Eriksen at the ten-minute mark. That was very special. I enjoy watching games as much as our supporters. It's been a fun couple of weeks being able to do that."
On managing minutes over the next eight games:
Arena: "The next eight games? I haven't looked that far ahead. I think we go one game at a time, see how our players come out of it, and be prepared to make changes. That's the simplest way to do it. I don't imagine there's drastic changes being made, meaning five, six, seven players, but I think each and every game there's no reason to believe we wouldn't make two or three changes. Perhaps more. I think that would be the plan, but we really need to see how our team comes out of each and every game before we make those kind of decisions."
On Christian Mafla's status:
Arena: "He had a little bit of a setback earlier this week with a muscle injury, so we're hopeful that he'll be back on the field next week. He won't be available for the game this weekend."
Revolution Defender DeJuan Jones (June 17, 2021)
On getting a consistent run of starts at left back:
Jones: "It feels great just to get that comfortability with the back line and mesh with the team. I'm really learning each and every game. When you're getting a constant run of games, you just really get into a better flow. After this break, looking forward to getting back into the games."
On recovering versus staying fit during the three-week break:
Jones: "Definitely a combination. There's days where we had more rest just to recover and feel that break, but also days where we really pushed it just so that we don't come back sluggish in that first game, especially because we need to get off to a good start. We've been pushing it this week in practice just preparing for this weekend."
On if he watched Tajon Buchanan play with the Canada Men's National Team:
Jones: "I actually didn't get a chance to watch it. I don't have Paramount+, so I didn't get a chance to watch it. But he had two assists in the first game [against Aruba], so really proud of him with that. And then just seeing him in the highlights on the field out there for Canada, it's really special and we're really proud of him."
On if the win against Columbus on May 16 was a turning point:
Jones: "Yeah, I think it was a big win. Playing a nationally-televised game against a team we played in the Eastern Conference Final last year – to get that win at home was big for us. Like you said, I think it was a turning point and we've been riding off that momentum from there. Looking forward to building off that win against another tough team this weekend."
On keeping two clean sheets in the last three games:
Jones: "It's important. Any time you can get a clean sheet, you put the team in a good position to win. I think really just working on our communication this year, shifting, and playing for each other – so if one guy is out of position, the next guy is ready to step up and make a play. Like I said, if we're getting clean sheets that puts us in a good position to get a result."
On beating Henry Kessler in a race, and the competition in training:
Jones: "It's great. There's guys pretty much competing at every position, so every practice you really have to go out there and show what you can do because everyone wants to play, everyone is hungry to play. It's good competition every single day, and we're looking to continue to push each other so we can put out the best team possible and get results."
On playing five of the next seven games on the road, and the importance of getting the first away win of the season at Cincinnati before the break:
Jones: "We're doing a great job this year at home. We're 4-0 at home, so that's great, especially compared to last year. To get that first road win just showed us that we can do it. Cincinnati was a tough place to play – new stadium, their fans were very loud, especially towards the end of the game we had to makes some plays at the end. We know it's going to be tough on the road, but I think that win against Cincy just gives us more confidence going forward."
Revolution Midfielder Arnór Traustason (June 17, 2021)
On using the International Break to adjust to life off the field:
Traustason: "It's been good. It's been really good. I finally got my family here, so that's even better. We found a place to live and we're all together now. That's the important thing for me, to spend as much time with my family as I can. It was a good two weeks. I've been getting to get stable both on the field and outside as well."
On adapting to the style of play in MLS:
Traustason: "Yeah it's way different from what I'm used to. It's high-tempo and it's a lot of man-to-man. Pretty, pretty good players all over on every team. It's different but I like the challenge. It's a challenge for myself. It was one challenge that I knew would be here when I came here. I'm just trying to adapt."
On how he feels he performed through his first seven games in MLS:
Traustason: "Not so good. I'm not super happy with myself. I thought to myself, 'it can happen. It can both ways. It can go everything goes super well and also on the other end, which happened to be the case.' The most important thing is that we are winning the games, we are getting those three points and we're on top of the table now. I'm not complaining, I try to keep my head down and just work."
On what he wanted to accomplish personally during the International Break:
Traustason: "Yeah, my main focus was to get settled, like we talked about, outside the field. But as well to spend more time with the players here, with the staff and with everybody here. Just trying to get more into everything and to train as much as I could."
On carrying the momentum the team built before the International Break into the upcoming matches:
Traustason: "We were on a streak but I mean we just have to try to keep the momentum going by winning this weekend. It's an important game to win to get back on track, which are looking to do. So, go to New York, get those three points and get the momentum going. That's the most important thing."
On playing alongside Carles Gil and Tajon Buchanan, and the speed they bring to the game:
Traustason: "They're two great players, who couldn't be here if they weren't good. I'm enjoying it. It's getting better every game and every training. As those two weeks went by it was good to get those trainings, even though Tajon wasn't here, to get the training in with the boys and more understanding with each other."
• Discuss this story on the Major League Soccer message board…
The opinions expressed in this release are those of the organization issuing it, and do not necessarily reflect the thoughts or opinions of OurSports Central or its staff.

report this ad