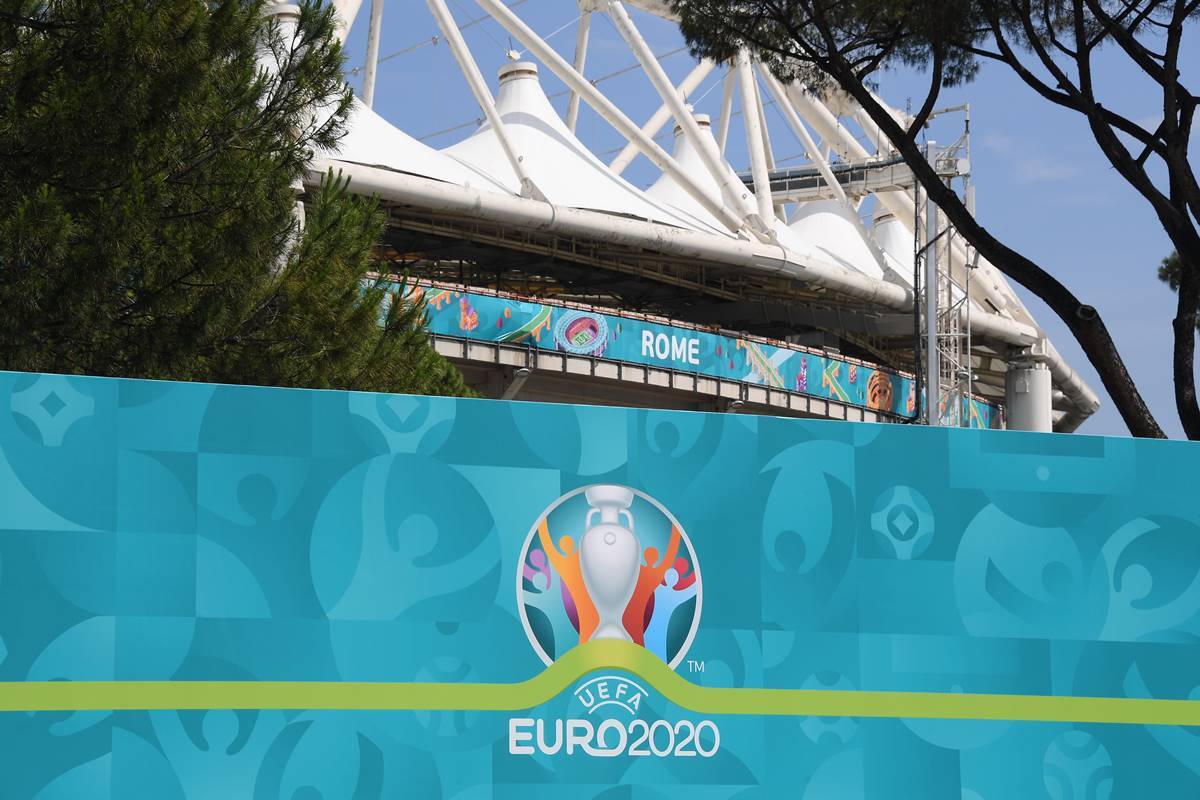 June 11 – At last, the wait for Euro 2020 is over. After having missed out on the 2018 World Cup, Italy return to a major finals tonight when they face Turkey in the curtain raiser of a tournament that governing body UEFA were forced to postpone for a year because of the global health crisis.
It's symbolic that Rome and the Olympic Stadium will stage Euro 2020's first match. Italy was the first country on the old continent to be engulfed by the coronavirus and the 15,948 spectators – 25% capacity of stadium capacity – attending Friday's opener will mark the biggest crowd at a sporting event in the country since the start of the global health crisis that took more than 127,000 lives in the country.
With fans slowly returning to stadiums, attention will switch to the action on the pitch. In Group A, Italy are the favourites, having won all their matches in the qualifiers. Roberto Mancini's team are undefeated in 27 matches.
"We want to go all the way," said veteran defender Leonardo Bonucci. "Other national teams have more experience but we can play with anyone. We don't have a (Romelu) Lukaku or a Cristiano Ronaldo. Our strength is the team."
Mancini has his team play in attacking fashion and they swept past every opponent on the way to qualification. However, the nature of Italy's opposition suggests Turkey will be a first measure of how serious Italy's credentials will be at these finals.
"We must respect Turkey, they are a side full of talent," said Mancini. "The opener is always difficult, and there will be plenty of emotions but you can't get too carried away. I don't think there is an excess of enthusiasm: The fans can have that; we know who we are up against."
Turkey were impressive in qualifying, taking four points of world champions France and they consolidated their fine form with victories against both the Netherlands and Norway in World Cup qualifiers in March. Veteran striker Burak Yilmaz was instrumental in those victories, but coach Senol Gunes will hope that his young team will pull together to spoil the Italian party in Rome.
"The result we get in the first match is important; a draw or a win can cause confusion in the group," said Gunes. "I hope so. I want to see our strength in the first match; even if we lose, it's important to play well. I hope it's going to be a great game, an enjoyable game … and that we win!"
Contact the writer of this story at [email protected]nmoc.1623560898llabt1623560898oofdl1623560898rowed1623560898isni@1623560898ofni1623560898