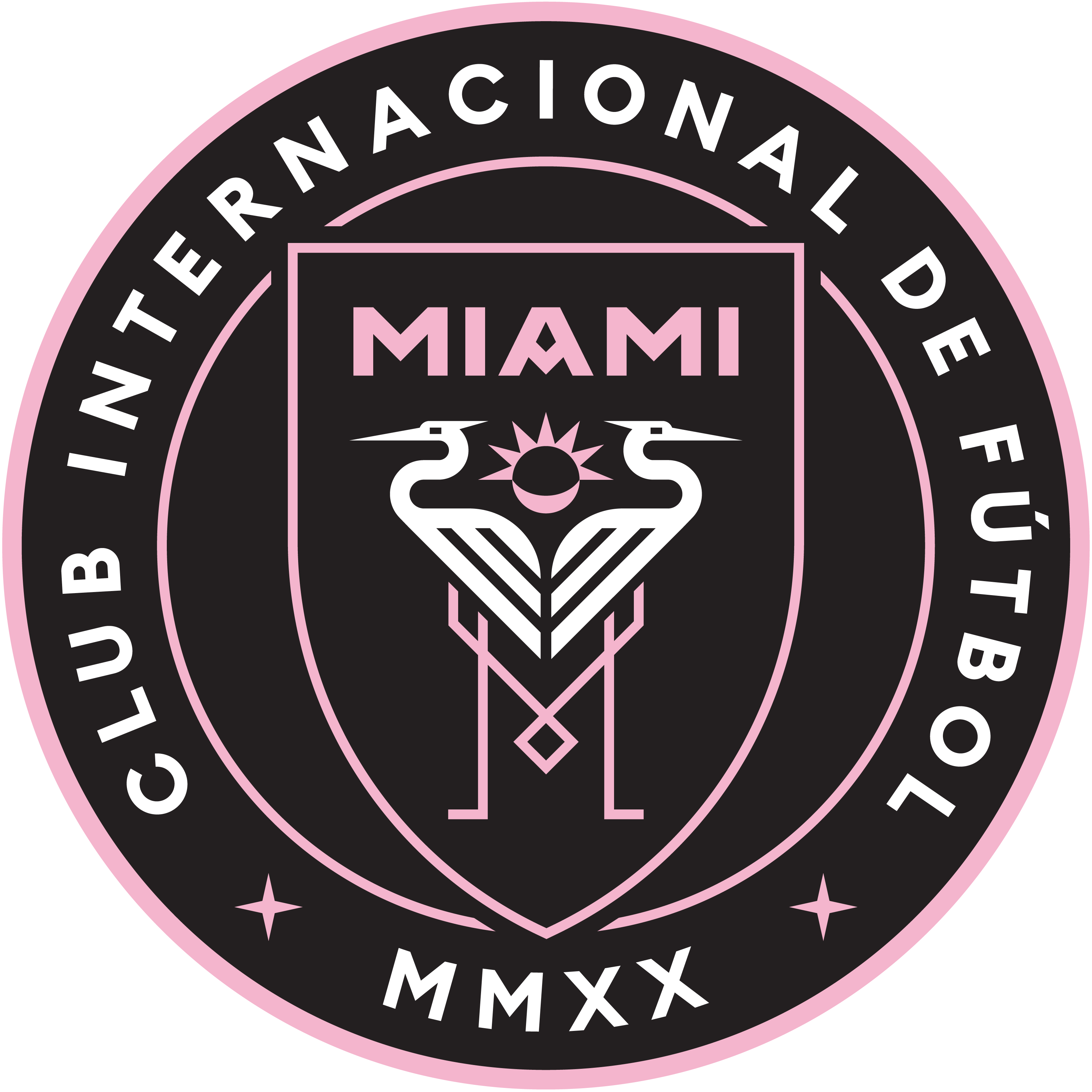 October 13, 2021 – Major League Soccer (MLS) – Inter Miami CF News Release
Inter Miami CF (9W-5D-14L, 32 points) is set to visit the Columbus Crew (9W-7D-12L, 34 points) on Saturday, Oct. 16. The matchup at Lower.com Field will kick off at 6 p.m. ET.
Where to Watch
The match will be broadcast live locally on My33, CW34, UniMás and the Inter Miami App. Fans worldwide can follow live updates including video highlights and stats on the Club's App. Download and Register your Profile here: https://www.intermiamicf.com/en/club/app.
Free Inter Miami CF Outdoor Watch Party at Wendy's
Fans can go to a select Wendy's location for a free outdoor watch party to support Inter Miami in its travels.
Wendy's restaurant location: 13890 N Kendall Dr., Miami, FL, 33186
Start at: 5:30 p.m. ET
Advertising
Last Stop of the Road Trip
Inter Miami will conclude its road trip this weekend when it visits the Columbus Crew on Saturday. The Club will be seeking another win against Columbus after defeating the team 1-0 at home on Sept. 11.
Additionally, Saturday's fixture will be the second matchup this season against the Columbus Crew, but will be the first time the team visits Lower.com Field.
Familiar Faces
The match may also feature reunions between former teammates or familiar rivals for Inter Miami and Columbus players. Striker Gonzalo Higuaín faced rivals Darlington Nagbe and Derrick Etienne Jr. while playing for the Argentine national team. Higuaín faced Nagbe and the United States Men's National Team in a semifinal match in the 2016 Copa America Centenario, which featured a brace by Higuaín to help Argentina reach the tournament's final. Higuaín then faced Etienne Jr. and the Hatian national team in an international friendly in 2018. Attacking midfielder Rodolfo Pizarro faced Ghana internationals Jonathan Mensah and Harrison Afful with the Mexican national team in a friendly match in 2017 in which Mexico won 1-0. Additionally, Pizarro faced Etienne Jr. on the international stage in the 2019 Gold Cup semifinals, in which Mexico defeated Haiti to move onto the final.
A handful of reunions may be in the cards for players who played in European leagues. Inter Miami goalkeeper Nick Marsman previously shared the pitch with Columbus Crew's Eloy Room and Vito Wormgoor in the Eredivisie in a series of matches between 2013 and 2017 during his stint with FC Twente. Blaise Matuidi played against Jonathan Mensah and Steven Moreira in France's Ligue 1; Matuidi opposed both Mensah and Moreira each in three fixtures between 2013 and 2015 during his time with PSG.
In addition, Inter Miami defenders Nicolas Figal and Leandro González Pirez have opposed Lucas Zelarayán in Argentina's top flight. Figal clashed with Zelarayán once during his spell with the Club Atlético Independiente, while LGP played against him during his time at Arsenal Fútbol Club in Argentina.
Lastly, numerous players that have clashed in the Concacaf Champions League may face each other once again. Brek Shea, then with the Vancouver Whitecaps, played against Zelarayán's Tigres in the semifinals of the 2017 edition of the competition. Pizarro faced Zelarayán seven times from 2016 to 2019 across three competitions, including the Campeón de Campeones tournament, Liga MX Apertura and Clausura matchups and the Concacaf Champions League final in 2019. Pizarro also encountered Evan Bush, Waylon Francis, Nagbe, and Ettiene Jr in the tournament. Pizarro played against goalkeeper Bush in the Concacaf Champions quarterfinals in 2015; Pizarro represented Pachuca and Bush played for the then Montreal Impact. Pizarro then saw Nagbe in the 2019 Concacaf Champions League quarterfinals, with Nagbe's Atlanta United falling against Pizarro's Monterrey. Pizarro also played against Francis in the Concacaf Champions League in the quarterfinals of the 2018 edition; Pizarro played for Chivas in while Francis played for the Seattle Sounders, with Chivas winning the tie 3-1 on aggregate. Finally, Pizarro defeated Etienne Jr. and Bradley Wright-Phillips with an aggregate of 1-0 in the Concacaf Champions League semifinals in 2018, when Pizarro played for Chivas and Etienne Jr. and Wright-Phillips played for New York Red Bulls.
Columbus Crew's Record in 2021
The Columbus Crew enter the fixture after losing against the Philadelphia Union 3-0 away in the team's last match. In 2021, Columbus has recorded nine wins, seven draws and 12 losses, with attacking midfielder Zelarayán, who has registered seven goals and dished out four assists, leading the side this campaign.
• Discuss this story on the Major League Soccer message board…
The opinions expressed in this release are those of the organization issuing it, and do not necessarily reflect the thoughts or opinions of OurSports Central or its staff.

report this ad