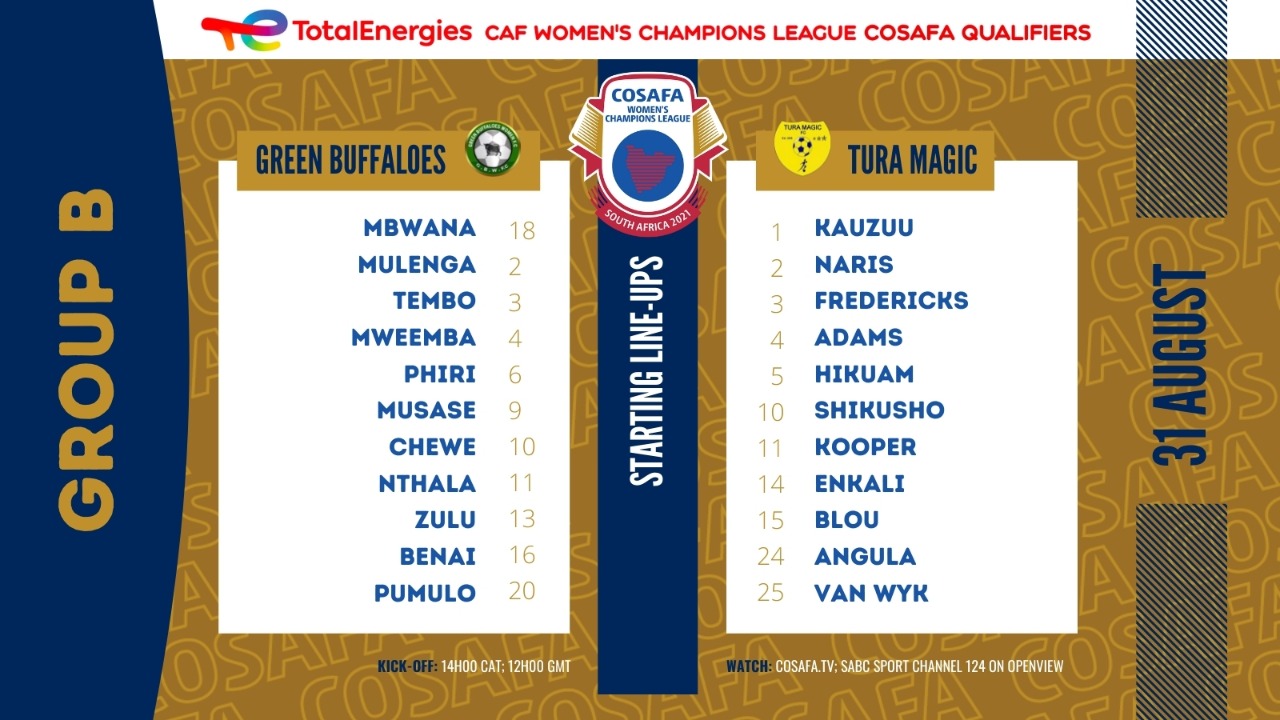 Green Buffaloes from Zambia are taking on Namibia's Tura Magic in a Group B match at King Zwelithi Stadium in Durban, South Africa, this afternoon.
The two teams are meeting in a Cosafa qualifier for a place at the CAF Women's Champions League finals to take place later this year.
Both teams are eyeing qualification to the semifinal phase of the Cosafa qualifiers.
Buffaloes and Tura have since released strong line-ups signalling their intent.
Maylad Mulenga is set to lead Buffaloes attack with Atness Phiri manning the defence.
The Zambian side started the group's campaign with a 2-0 loss to Rhinos Queens.
Thereafter, the Zimbabweans (Rhinos) went on to hammer Tura 3-0.
Double Action Ladies from Botswana, Mamelodi Sundowns and Black Rhinos Queens have already booked their place in the last-four.
A winner of this three-member group duel will join Rhinos in the last-four.
The semi-final line up has since taken shape with Rhinos date Double Action on Wednesday whereas Sundowns await the winner between Buffaloes and Tura.