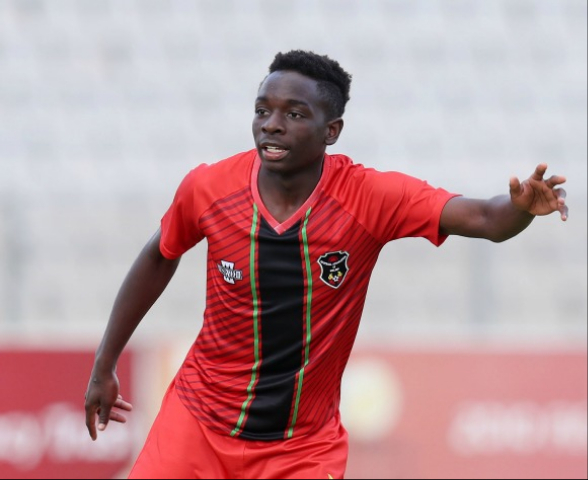 Malawian starlet Andrew Malisero is weighing options of his next club after leaving Gor Mahia of Kenya, with some openings in Europe looking a possibility.
The player's representative Josef Turesson confirmed in an exclusive interview with Africa Top Sports that the talent attacker has been on the radar of some teams in Europe after his Gor Mahia exit.
"After leaving Gor Mahia, we had a new club lined up for him here in Europe. Due to some unforeseen circumstances, we did not go through with it because it did not seem quite right for him at that time," Turesson said.
He said Malisero, who debuted for the Flames of Malawi in a friendly that ended 0-0 against Zimbabwe last year, was keeping fit while readying himself for the next opening.
"My partner and I are working on other options at the moment. The most important thing is to find a good project, where he can continue to develop his ability and skills on the pitch. Preferably a club/coach that believes in him as a player," Turesson said.
"Mr Malisero is a very mature and smart young man, he is staying fit 100% and is training on his own. But we all want him to get involved with a team soon."
Malisero launched his career at Peter Mponda-led Surestream Academy (now defunct) in Blantyre where he thrived in the attacking midfield role.
Mponda rates Malisero highly saying: "He is got everything. He has an exceptional talent. He can dribble, he can go at you and go past you. He is a killer in the box and a very good power play."
The player seemed destined for a great 2021 season back in Kenya, where he is based, only for Gor Mahia to announce that they had parted ways with him just six months into his three-year contract.