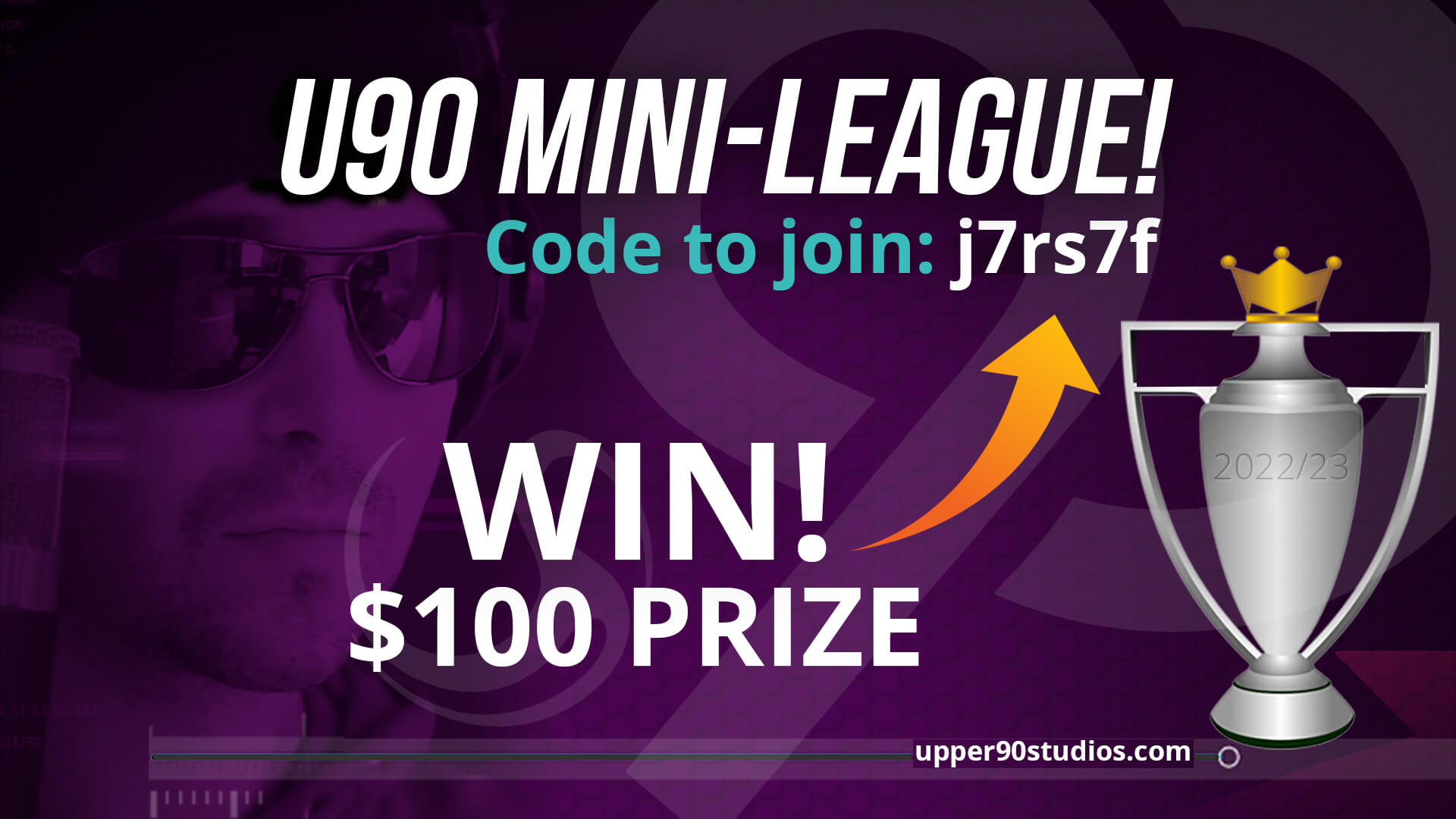 U90 mini-league is back for 2022/23! Ready to battle it out against other Fantasy managers? Join our FPL private league to become the $100 prize winner!
FANTASY PREMIER LEAGUE TEAM 2022-23
U90

mini league.
Free to join. Sign-in to FPL, click the auto-join link below or enter the code. Players from last season are automatically entered. 👍

Auto-join link: https://fantasy.premierleague.com/leagues/auto-join/j7rs7f
Code to join: j7rs7f
---
*Note
U90 mini league will be closed to new entries after GW1. It wouldn't be fair for those who joined from the start to lose out to someone who entered late on.
---
Fantasy Premier League
strategy.
With a decade-long winning record in the top 1-2%, our Fantasy Premier League tips and tools help managers from all around the world play and win. Considering the total number of players each season, 2018/19 was our best ever, finishing top 0.3% Overall Rank 21k out of 6.3 million! Previous finishes: 13k, 20k, 20k, 21k, 54k, 61k, 63k, 65k, 78k, 119k…
Stay ahead of your competitors! Don't forget to subscribe to our email list at the top right of the page. We'll send you our weekly team prediction and best tips which you can use to tweak your team. Stay up-to-date with our last-minute transfers and captain choice on Twitter or Facebook.
---
U90 mini-league is back for 2022-23! Use code j7rs7f to join our FPL private league and battle it out against other Fantasy Premier League managers. Are you the next $100 prize winner?
Leave us a comment and let's rate your team. 👍
-Bruno