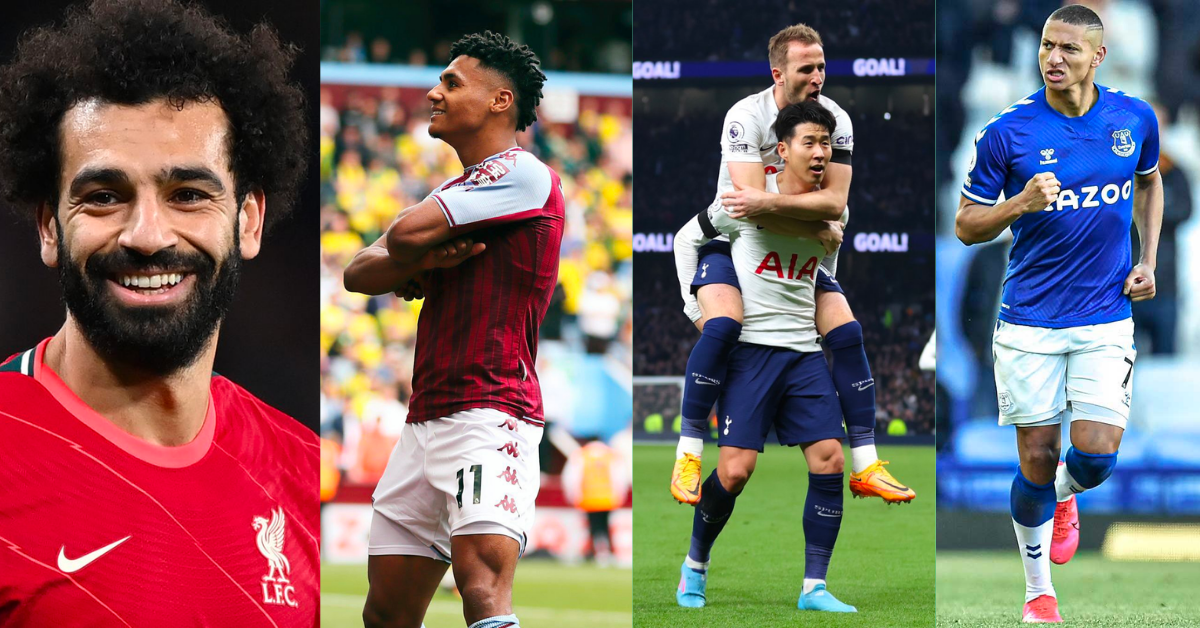 FPL Gameweek 37 deadline is fast approaching and the gameweek being a double gameweek has made captaincy decision slightly tricky. Few of the regular captaincy candidates have a good single fixture whereas there are decent captaincy options from teams that double. In this blog let's analyze the top captaincy options based on our metrics.
Last week the metrics had KDB top who scored 30 points, Cancelo second who scored 14 points, and Salah third who blanked for a total of just 3 points.
Metrics record this season: 28/36 this season
Link to all our FPL Gameweek 37 blogs. Our blogs cover a wide range of topics including the best free hit drafts, captaincy, transfer trends, player comparisons, chip strategy, differentials, and more.
FPL GW37 Captaincy poll ~ Wisdom Of the Crowd
Richarlison dominates the votes this week getting close to 30% of the votes. Everton's decent run of form and two home games mean the interest in Richarlison is quite high. Son is second with 17% of the votes, although he plays only once, Son is still a great choice considering they play Burnley and he's just one goal behind in the race to the golden boost.
Salah is third with 14% of the votes, Salah will look to improve his golden boot chances, and Saints provide the perfect opportunity. Harry Kane is back as a popular option following his brace vs Arsenal and is fourth in the polls this week. Watkins is fifth in the poll this week, although his minutes is a concern with Gerrard stating he's not been involved in training but has a good chance of being involved(Watkins update from the Press Conference).
Players going into the metrics this week: Salah, Son, Richarlison, Kane and Watkins.
Further Read: FPL GW37 Differential Picks to Consider | Double Gameweek Special
Underlying Numbers of the FPL Gameweek 37 Captain picks
Watkins dominates the player stats and it isn't a big surprise, the Villa forward is always up there for underlying numbers and in the last few weeks, he has been converting them into goals including a brilliant goal against Norwich. Kane is second for shots inside the box, chances created, and xG which shows his potential for attacking returns.
Son has the most chances created and joint most big chances. Although his xG is slightly lower than Kane, we all know how clinical Son is in front of the goal. Richarlison has also posted some good numbers with 13 shots inside the box, three big chances, and a good xG of 2.53.
Salah's drop is something new as he's the one that always dominates this section of our captaincy metrics throughout the season. His attacking numbers have dropped off massively which is seen above, but Salah just needs one good game to remind us all how good he is and the Saints game could be the one where he could easily score a few.
Further Read: FPL GW37 Free Hit- Teams to target, Must own players and Drafts
Underlying Numbers of the Candidate's Teams
Liverpool dominates the team numbers which is hardly a surprise. The real surprise though is Aston Villa posting some amazing numbers as a team which is even better than Spurs. Aston Villa even beat Liverpool for big chances in the last six games!
Everton are plumb last when compared with the other three teams for attacking stats which is pretty much expected. But the majority of chances, xG is accounted for by Richarlison which isn't bad.
Further Read: FPL GW37 Differential Picks to Consider | Double Gameweek Special
Fixture Difficulty of the candidate team in FPL GW37
In the Third Phase of the article, We use Drafthound's odds for a Team scoring at least One goal in the Gameweek and the Odds of Scoring more than 2.5 goals in the Gameweek as a whole. You can check out the same as well for free on Drafthound along with fixture analysis, predicted analysis, and more.
Although Everton and Villa double the odds of one goal at least is dominated by Spurs and Liverpool considering how bad Burnley and Saints are defensively. Aston Villa dominates the odds of scoring 2.5+ goals with a 76% chance of scoring 2.5+ goals, Everton are second with a 70% chance of 2.5+ goals. In the end, Salah tops the fixture difficulty rank with Son, Kane, and Watkins third. Richarlison finishes last in comparison with the other four picks.
Projections Rank of our FPL Gameweek 37 Captain Picks
In the Fourth Phase of the article, We have used the Anytime Returns and Projected Points Tools available at Fantasy Football Hub.
The projections are really close this week with Salah topping the anytime returns with a 75% chance of returns closely followed by Watkins who has a 74% chance of return. Richarlison tops the points projection with 8.3 points just 0.1 above Salah. Salah once again tops the safety+explosion ranks with Watkins second and Richarlison third. Spurs duo Kane and Son are 5th and 4th respectively.
Further Read: FPL GW37 Scout Picks | FPLDaggaFC | FH Special
Conclusion – Final Rank from our FPL Gameweek 37 Captaincy metric analysis
In the Fifth and Final Phase of the article, I have aggregated the Ranks derived above to pull out the Cumulative Rank Factor (CRF). The Candidate having the lowest Cumulative Rank Factor is the most ideal Captaincy Option according to this metric.
Watkins comes out top with a CRF of 7, Salah is closely behind second with a CRF of 8. Son and Kane are joint third with a CRF of 12 whereas Richarlison is last with a CRF of 17.
Author's Note:
Gerrard has been quoted saying "Ollie hasn't trained yet since the game (against Liverpool), but he's still got a chance" in the press conference yesterday ahead of Palace's visit on Sunday. So the minutes are a bit of a concern for Watkins and he might maybe start from the bench against Palace. Although it is to be noted the window between Gerrard's PC and the game on Sunday is two days and a lot could change during the period.
If you like our content do consider supporting us by contributing to the website. ALLABOUTFPL is run by the community and for the community. All our content is and will always remain free.
Further Reads from ALLABOUTFPL Ahead of FPL Gameweek 37:
FPL GW37 – Team News, Injuries, and Press Conference Updates
FPL GW37 Free Hit- Teams to target, Must own players and Drafts
FPL GW37 Scout Picks | FPLDaggaFC | FH Special
FPL GW37 Differential Picks to Consider | Double Gameweek Special
FPL GW37 Ultimate Guide: Tips, Differentials, Captaincy & More
Thanks for reading the 'FPL Gameweek 37 Captain Picks' blog. Keep checking allaboutfpl.com for regular blogs. Also, follow our 60,000+community on Instagram, Facebook, and Twitter to stay updated on regular Posts and FPL updates. Link to all our FPL Gameweek 37 blogs.
What's next from ALLABOUTFPL ahead of FPL Gameweek 37?
We'll be covering Player Comparisons, Differential Picks, GW37 free hit drafts, captaincy metrics, transfer trend analysis, expected line up, press conference summaries, Buy, hold, sell analysis for FPL GW37 and more. Keep checking allaboutfpl.com for all our blogs and subscribe to our free newsletter through the link below. We'll also be posting regularly about the same on our social media accounts so follow us on Twitter, Instagram, and Facebook keep our notification ON.
Our content is always free and if you like our content do drop a comment, follow, subscribe, and support us. Your love is what keeps us going:)
FPL Gameweek 37 FPL Deadline Countdown

Login and set your team for FPL GW37 now!
The following two tabs change content below.
AK is a big Chelsea fan and has been playing FPL since 2012/13. He has finished in the top 5k three times with a Best Overall Rank of 1,140 in the 17/18 season. He's 250th in the FFS HoF and is ranked 7th in India in All-time FPL Rank on Premier Fantasy Tools.

He believes in the Eye test and uses statistics to verify them. AK takes a keen interest in Football tactics and strategies on the field.

He can be found here: https://twitter.com/AK_FPL1