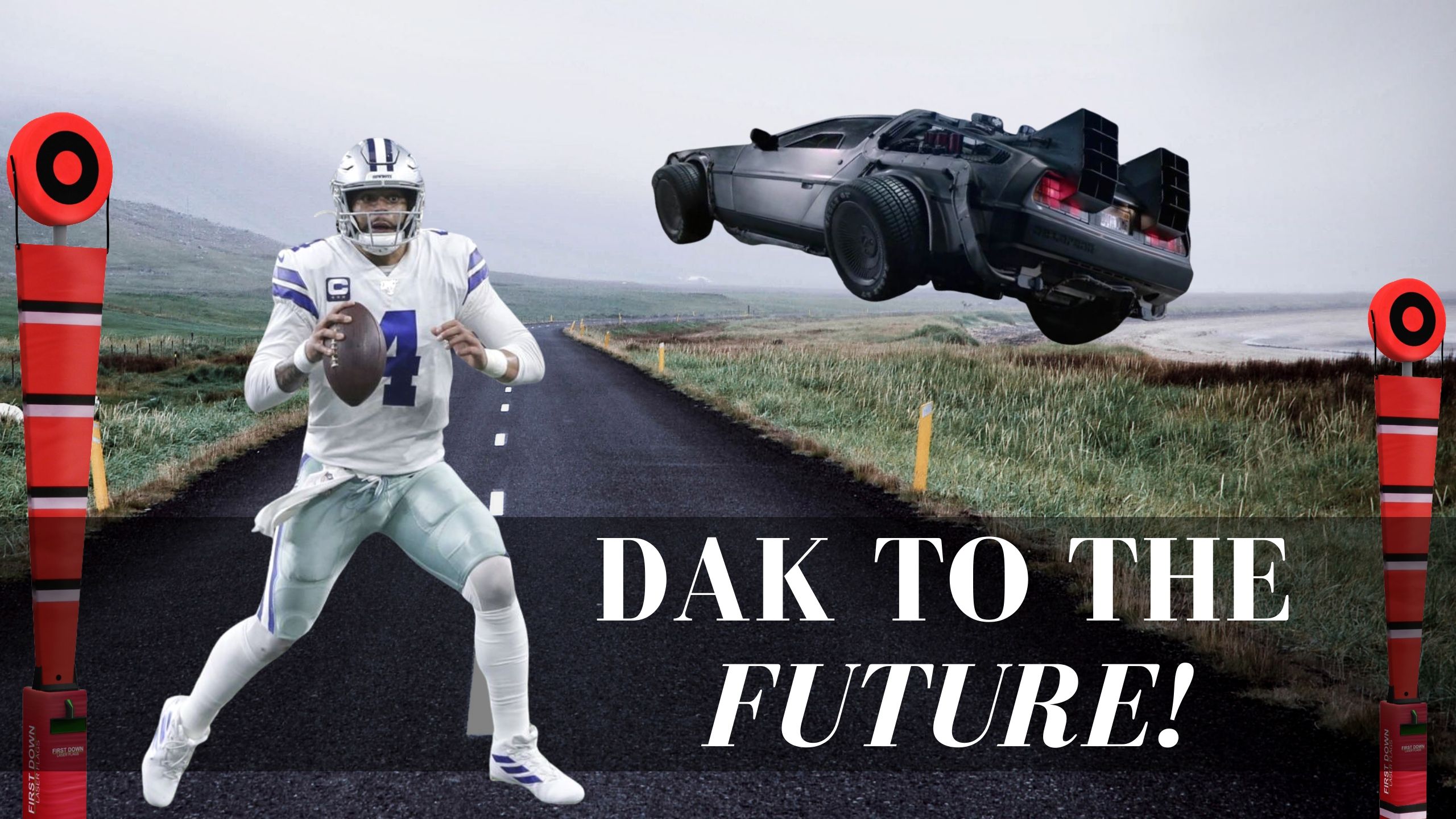 Fantasy Football 2020 will be upon us before we know it and I wanted to create a place that you can come and get the latest, funniest and dirtiest fantasy football team names available. I wanted to focus on current NFL fantasy football players that are relevant. I feel this is important because every fantasy team I ever named was because I owned that particular player. I organized it by the position of the player, I am sure your current favorite player made the on the list. Remember to be creative and maybe come up with some of your own names. This list can be way to get your creative juices going.
Remember that fantasy football team names can be funny and really make your team stand out in your league. The key is to be winning your league, so that your name always ends up on top of the league rankings. If you decide on a funny or creative team name, make sure you implement a solid fantasy football draft strategy and actually win your league! Enjoy this list!
Quarterback team names
Qb names tend to be the most popular for many reasons. Quarterbacks anchor fantasy football teams and these names tend to be a popular choice in deciding on a team name. If you are deciding on a name for your team consider going with a Qb, especially if you are in a keeper league. Qb's tend to have longer careers and for the most part last longer. You also may want to consider changing your team names every year as well.
Baby got Dak
Breesy like Sunday Morning
Calm Brees
Winning is a Brees
Dak to the Future
Dak and Yellow
Dak In A Box
Dakstreet's Back!
Deshaun of the Dead
Watson your Mind
Watson in your Wallet
Kobra Kyler
Murray Christmas
Eat, drink and be Murray
Murray the F-up!
Shake it Goff
Goff Balls
No Goff!
Jack me Goff
Saving Matt Ryan
Roethlisberger Helper
Junior Bacon Roethlisberger
First and Ben
Inglorious Staffords
Brady like Sunday Morning
Tom Brady's Soft Balls
Here's my number, so call me Brady
Dude looks like a Brady
Brady Gaga
The Brady Bunch
Wentz Twice already
Just say, Wentz
Mercedes Wentz
For Wentz, you Came
Steady Cams
Care -Dee B
Cry me Rivers
Down by the Rivers
Fitzmagic
Too good to be Trubisky
Trubiscuit
Mitch, please
Mitch slapped
Mitch Tits
Karma's A Mitch
Resting Mitch Face
Lamar the Merrier
I set Lamar High
Lamars attacks
Lamars sets high bars
Mayfield of dreams
Baker's dozen
Minshew Stew
Mahomies
Mahomes Depot
Mahomes Alone
No place like Mahomes
Sherlock Mahomes
No one's Mahomes
Kissing Cousins
The Tannehill's have eyes
Cops and Rodgers
Armed Rodgery
Running back team names
Lights, Kamara Action
Kamara Shy
Alvin and the Titmunks
Instant Kamara
The Kamara Adds 12 Pounds
Kamara Chameleon
Toyota Kamara
Alvin Cum Mora
Good Ole Christian Boys
Run CMC
The Christian thing to do
Chubb Pack
Got a Chubb
Hot Chubb Time Machine
Chubby Chaser
Edward Chubby Hands
Nick of Time
Davonta's Inferno
Hide and Zeke
A Zeke Outlook
Zeke Squad
Zeke and Destroy
Zeke of Nature
Ezekiel 25:17
A Real Zeke Show
All Barkley, All bite
All Barkley, No Bite
King Quon
Saquontom Leap
Watch What you Saquon
Barkleying up the Wrong Tree
My Barkley is Louder Than My Bite
SaQuon Solo
Dalvin and the Chipmunks
Highway to Bell
Le'Veon a Prayer
Le'veon la Vida Loca
Le'veon Let Die
Saved by Le'Bell
Le'Veon a Jet Plane
The Gurley Gates
2 Gurley's 1 Kupp
Gurley Men
Gurley's Just Want to Have Fun
Little Red Fournette
Nothing But Fournette
Leonard Fournette Play
Rawls Royce
Rolls Royce
Land of the Freeman
Lower your Royce
Keep your Royce Down
Conner Air
Miami Guice
Three Blind Guice
Shrimp Fried Guice
The Guice is RIght
Guice Cooker
Eight Miles
I Would Walk 500 Miles
100 Miles and Runnin
Sony Side up
Melvin and the Chipmunks
Game of Jones
Aaron on the Side of Caution
Mixon It Up
The Mixon Administration
Jacob's Ladder
Josh Jacob's Jingle Heimer Schmidt
Penny Candy
Penny For Your Thoughts
Kerryon My Wayward Son
Multiple Goregasms
Marshawn of the Dead
Return of the Mack
Lindsay Lohan
Cook-ie Monster
Oh Henry!
The Running back's in fantasy football can make of break your teams. They have a high turnover rate and are susceptible to injury. Select this team name carefully and don't be afraid to change it yearly.
Wide Receiver Team Names
Amari Pooper
Amari 2600
Alshon of the Dead
Giorgio Amari
Storm Coopers
Good Juju
Baby Juju
Juju know what I'm Saying
GallUP In Her Bush
Finding Deebo
Can you Diggs It
More Than A Thielen
Thielen Like Makin' Love
Can't Stop The Thielen
King of the Courtland
Night Courtland
Royal Courtland
Sutton's Going On
99 Problems And A Fitz Ain't One
Larry Fitz Tits
Hill Toppers
Hyde And Tyreek
Get Your Tyreek On
Fuller House
Will Powered
Golladay Inn Express
Golden Grahams
Golden Tate Showers
Tate is Enough
Golden Tate Warriors
Turn Down For Watkins
Pop-Lockett-Drop-It
Pockett Lockett
Hot Lockett
Stone Cold Lockett
Nuk' Nuk Jokes
Nuklear Blast
Going Nuklear
Bend it Like Beckham
O-Dell No!
Game of Jones
Dr. Jones
There is a Godwin
Knockin on Evans Door
Gimme Moore
All that I Snead
All You Snead is Love
Dirty Landry
Landry Service
Humpries Dumpty
Allen the Family
We're Allen this Together
K'Neal and Pray
What a Coutee
Slob on my Cobb
TY Jelly
TY Very Much
The wide receiver position has a lot of depth in fantasy football, and you will have a lot of names to choose from. The above list are some of the ones that I really liked and would consider using a few of them myself. Can't wait to see what you come up with when and if you decide to create your team names. Make sure you send over some of the names you come up and DM them to me, I'll check em out. Message your cool team names to my Instagram @fantasyfootballcounselor. I will try to get to as many DM's as possible, but sometimes I am inundated.
Enjoy and make it yours!
I hoping you enjoy this list. I created this for you so you have a good guideline when deciding on your team name. Remember to find a team name that works for you and like. Fantasy Football allows you to own a team, and it's a very personal experience that many take pride in. Your Fantasy Football team name shouldn't be any different. You gotta own it. Sometimes the name will relate to a player you own or a player you admire and lookup. My advice to you is that you decide on a name that makes you feel good and confident, the same way you should be feeling about your team. Good luck in your leagues and be sure to hit me up on my social media channels and Subscribe to my #1 fantasy football podcast!