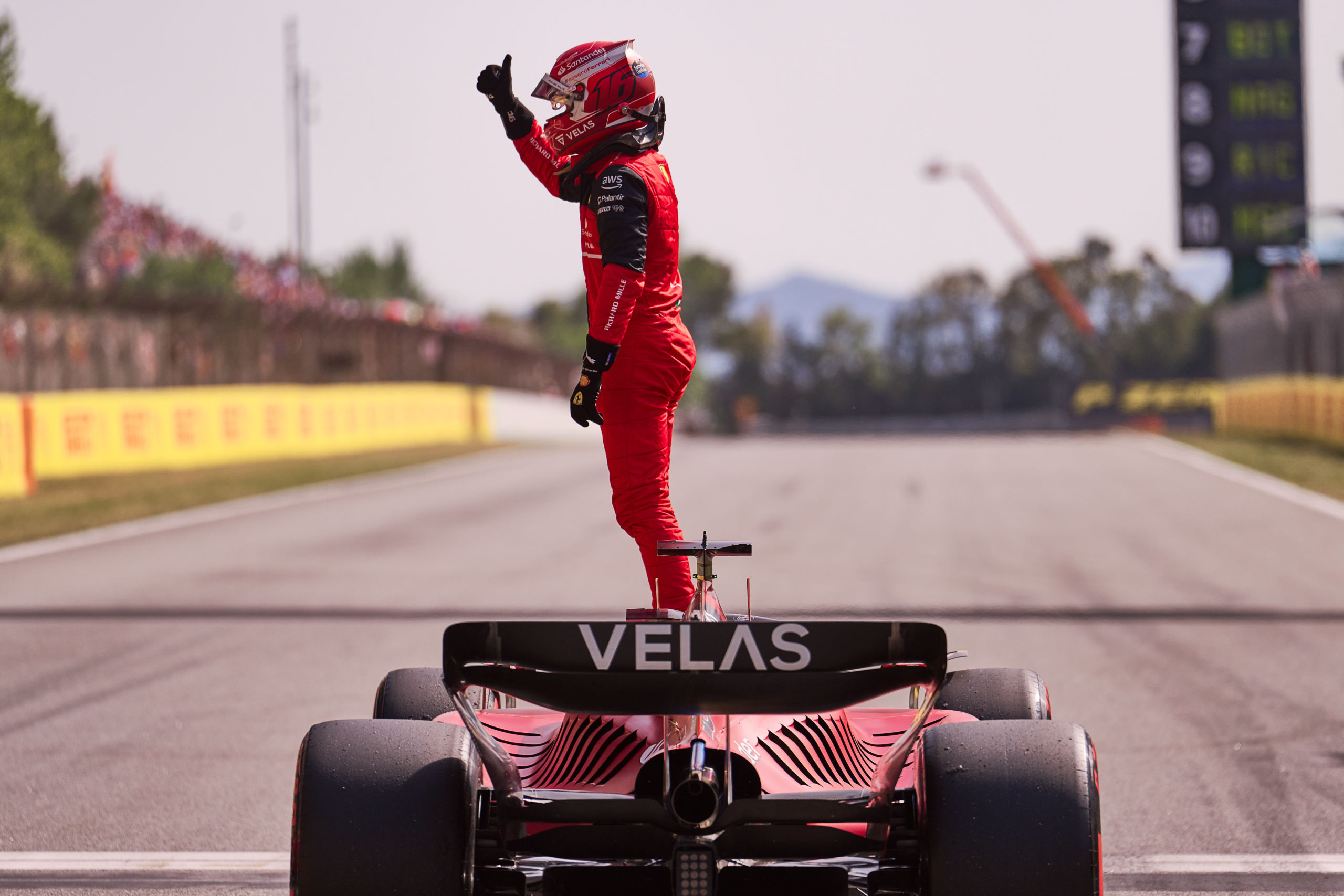 "Io Sono Il Numero Uno!"
"I am the number one," quite literally speaking, if one were to translate Italian into English. But surely, that is not something that Charles Leclerc or Carlos Sainz jr. have as a bumper sticker expression on their respective cars. And it's not something they're going to rage about.
There's no war at Ferrari.. well, not just yet. That's even if forming part of the team's priority is such an important thing after all in aspiring to win the title. Ask Perez each time he's told to let Max through. Ask Valtteri that with regards to his Mercedes years.
Carlos Sainz and Charles Leclerc are currently locked in a close fight with their archrivals Red Bull, who still have a massive stake in claiming both the Driver's as well as the Constructor's titles.
Charles Leclerc on the #1 talk
But having said that, what does the significance of being Ferrari's number 1 mean to the winner of the 2022 Austrian Grand Prix?
"I mean, I don't want to think about this. I mean, my job is to drive the car and I will try to drive the car the fastest way possible, and then these choices are not made by me. It's more Mattia who will take care of these choices," exclaimed Charles Leclerc when interacting with a racing journal ahead of the French Grand Prix.
The immediate feeling one gets upon hearing his humble two cents is that talks surrounding who's the number 1 at Ferrari do not necessarily rest in his ebb and the Monegasque isn't chasing tags as such.
While it would be a fool's errand to stay blind (or unaware) to the reality that many teams, if not all, throw their weight behind a particular driver, vis-a-vis his teammate, it would be somewhat incorrect to suggest that Ferrari have been brazenly prioritising matters like who their numero uno for 2022 is instead of working with both Sainz and Leclerc in equal capacity.
Which is why you ought to realize that matters like winning a Grand Prix and coming to terms with the daunting challenge that is beating Red Bull on pure pace is such an enormously important issue for the Scarlet red cars.
It's something Charles Leclerc highlighted in his very recent interaction with F1 media, where he said, "The three overtakes, the first one was proper pace. The next two were mostly tyre offset, but anyway, that meant that we have more pace on them, which is a positive. I felt like in quite a bit of races this year, we had this pace that we couldn't show. Barcelona I think we were very strong on that race, but we broke the engine."
Having said that, he would also rue the lost chance at Monaco but wasn't too indulgent about being in the negative:
"Monaco, I think we were very strong also, but we did a mistake and Silverstone we were very strong. Baku maybe was one of the races where we were a bit less strong, [but] we were still in the lead. So yeah, overall, I think the pace is there. The performance is there and it's good."
What's the numero uno priority for Charles Leclerc?
Well, not too hard to imagine as he himself confessed:
"I think it was a bit more of a surprise to see Red Bull struggle so much with the tyres and I think this is a bit more of a one off but, overall focusing on ourselves I'm sure we can fight for wins at every track we go to."