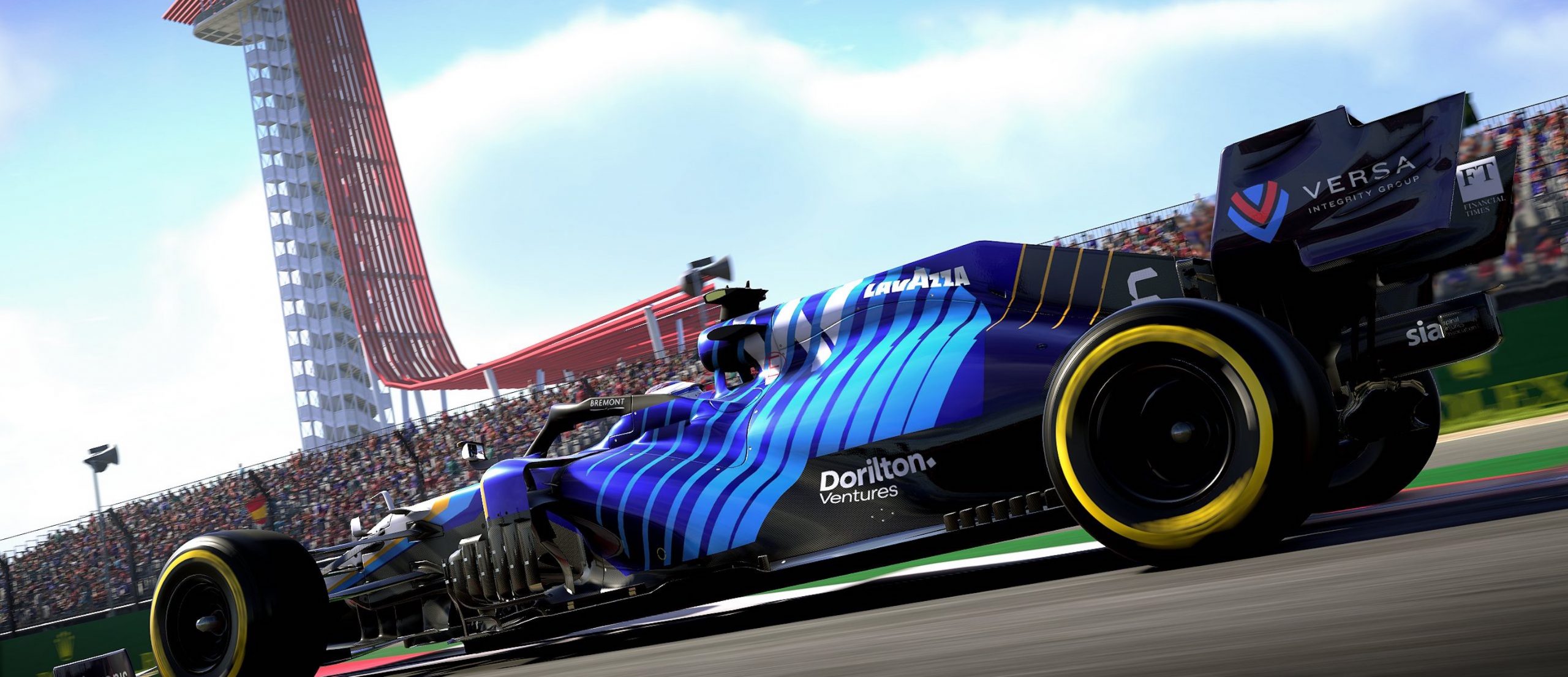 March 18, 2022
Just one to go! We're almost at the chequered flag now. The fifth event of the 2022 Esports Series Challengers action has come and gone, and our final leaderboards are taking shape.
Our three groups comprised of 16 drivers (one for each platform) have been racing every two weeks in two 25% races each. We tally the points, and the top six drivers from each group at the end will qualify for a spot in the Pro Exhibition. From there, they can go on to be selected by one of the 10 official F1 Esports teams, should they catch their eye. Here's all you need to know from our penultimate event!
THE MANLEY AND JACOBS SHOW ON XBOX
The unstoppable Tom Manley had already taken six wins coming into this event. And he showed no signs of slowing down as we touched down in Monza for the ninth race of Challengers on Xbox. Pole in Monza was turned into a dominant win, and he claimed his seventh win by 3.5 seconds!
Behind Manley, the scrap for the podium was a fierce one, with Ryan Jacobs taking P2. Matthew Roberts claimed third by less than a tenth ahead of Sam McLean, with Harvey Cowan and Jed Norgrove completing the top six.
The second race went to Austin, Texas, and yet again it was Manley out in front. He converted his pole into win number eight, but Jacobs followed him home yet again, practically nose-to-tail with his opponent as the crossed the line, with the duo finish 1-2 for the fifth time in 2022. Andrew Corapi completed the podium this time, with Wilson Hall and Norgrove completing the top five.
Manley's ridiculous points total of 231 points cannot be beaten – he is our Xbox champion! Jacobs (125) is sitting pretty in second, with Norgrove (85), McLean (84) and Cowan all closely-matched. Corapi (67) has the final qualification spot at the moment in P6, although Roberts (62) and Miko Hautajoki (60) are hot on his heels.
UNBEATABLE NOORDIJK SCORES DOUBLE
The second stream of the week saw the PlayStation racers in action once again. Matthew Alder put it on pole at the Temple of Speed, but he could not hold on to victory.
A frantic final lap saw him shuffled down the order by Joost Noordijk, who scored his third win of the season, with Alder holding on to second. Jordin Poland crossed the line third, but a penalty elevated Gianpetro Oggiano to the final podium spot, ahead of Mirko Suriano and Duncan Hofland.
Moving on to Austin, and Simone Ferri grabbed the all-important pole position, but much like Alder in Monza, he was overcome by Noordijk, and the Dutchman took win number four! Ferri was left to take second, ahead of Poland, who atoned for his Monza penalty by taking another podium. Holfland and Alder rounded out the top five.
Noordijk's tally now stands at 168 points, a score that can't be beaten by second-placed Alder and Hofland, who are tied on 114 points! Congratulations to Joost Noordijk on confirming his place at the top. Suriano (98), Poland (89), and Ferri (77) are all inside the qualification zone, with Georges Nader dropping just outside (74) after a point-less event.
PORADZISZ-STACHULEC DYNAMIC ON TOP
The final stream from our penultimate event brought yet more PC action. Race 1 in Monza saw Piotr Stachulec take pole position at the Temple of Speed. But it was compatriot and long-time points leader Tomek Poradzisz who snatched the lead at the start, and he was able to sprint away to take his fifth win of the championship, despite the pressure of Ulas Ozyildirim bearing down on him on the final lap in P2. Stachulec grabbed the podium, with Bence Szabo-Konyi fourth, and John Evans completed the top five.
COTA beckoned for the final race of the week, and Poradzisz was on top form once again. He took pole around the popular Texan circuit, but got a taste of his own medicine at Turn 1, when he was out-stripped to the apex. Samuel Bean cruised past for the lead. The pair were back-and-forth for the lead during the race, but on the very last lap, bean sprang his assault and snatched his first win of 2022, ahead of Poradzisz, Stachulec, Wilson Hughes and Iker Baena.
Poradzisz (192 points) has now officially qualified, with Stachulec also unable to be caught with his haul of 147 points. Szelle Kristof is P3 with 100, followed by Evans (91), Bean (90) and Hughes (84) all inside that top six with one event to go.
And that's almost all she wrote – five events done, one remaining. Challengers will conclude with a duo of races in Latin America, firstly in Mexico City, and then Sao Paulo. Our final stream is just around the corner! Join us for the final three event streams on Twitch, coming your way March 29-31.