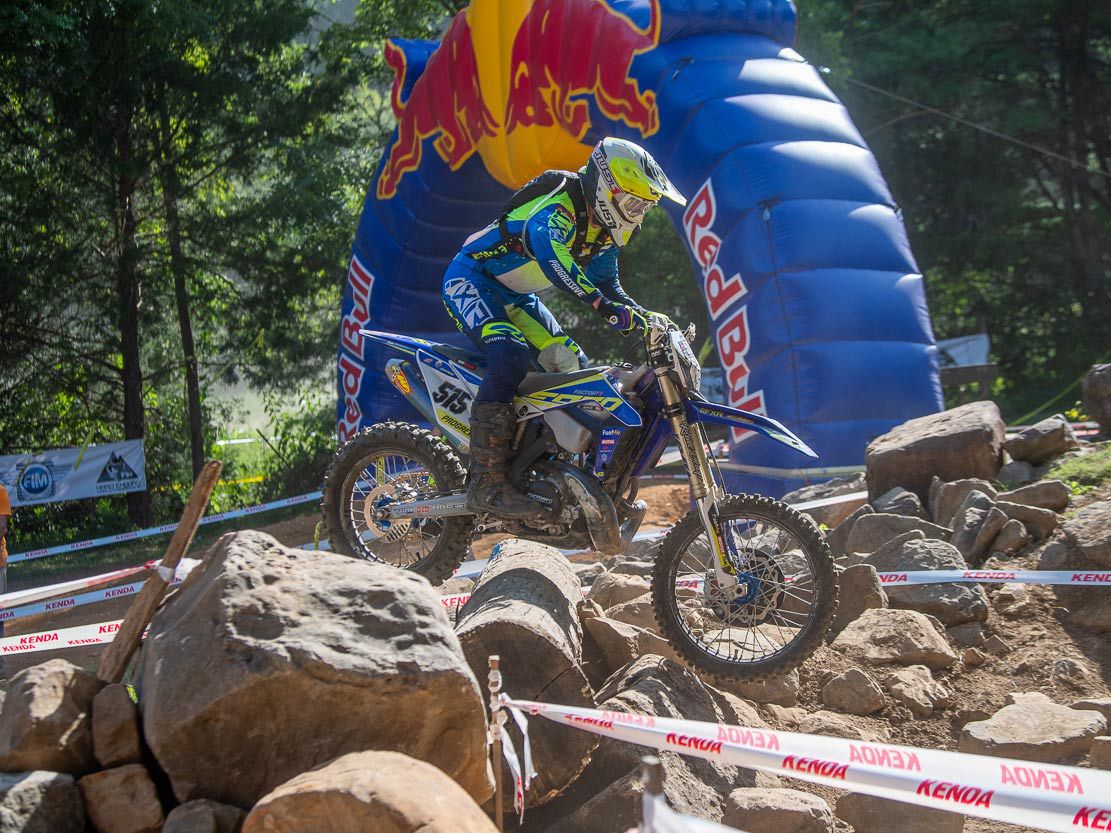 The Tennessee Knockout (TKO), held each August at the Trials Training Center (TTC) in Sequatchie, has turned into one of the biggest hard enduros in the world. This year's race was also part of the FIM Hard Enduro World Championship series.
Its format is somewhat different from the hard enduros held in Europe, which is one of the aspects that made us curious about how the Tennessee race stacks up against the others. So we asked some of the very best racers in the world to compare the TKO to the rest of the hard enduro series. We definitely got a variety of opinions. First up is the winner of this year's event: Trystan Hart.
Related: What Is the Most Difficult Hard Enduro Race in the World?
Trystan Hart, FMF KTM Factory Racing (Shan Moore/)
"This race is really different from any extreme race in the world," Hart said. "It's just a super-unique format here; how we do four races in one day and it ultimately comes down to the last 30-minute race. It's a 30-minute, all-out sprint for the win here. The other races are basically just to tire you out and trim down the field. So it's quite a unique format, which is cool because it's way different from normal hard enduro. So that's cool. It's also really humid here on the east coast of the USA. So that definitely plays a lot into it."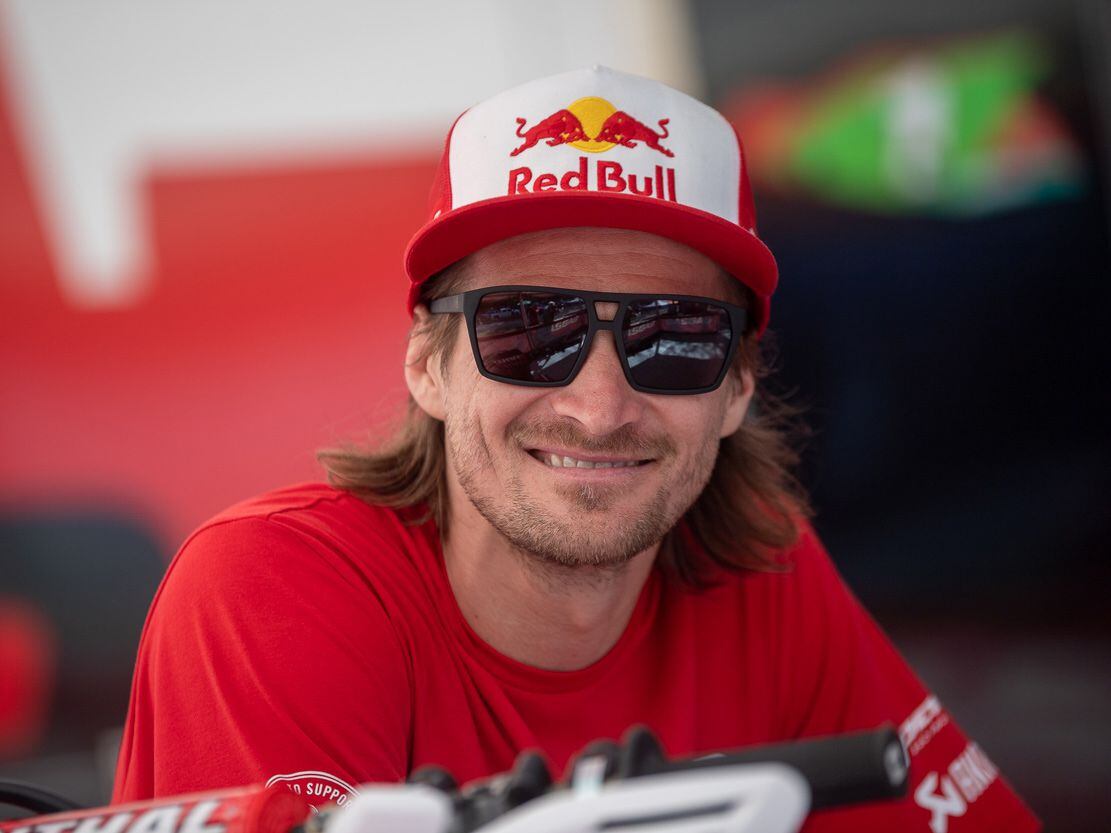 Taddy Blazusiak, GasGas Factory Racing (Shan Moore/)
"The hard enduro series in general, there's no set format, so they're all a little bit different, or a lot different, really," Taddy Blazusiak said. "It's what makes hard enduro seem unique. This event is different; it's more of a sprint kind of race. It suits me more than the long races, for sure. I'm coming off injury again, like I did last year unfortunately. But it's racing, right? You never know what you get. This is the card we've been given. It's still a work in progress, this race."
Related: Pro Wrenching Tip—How To Tighten Dirt Bike Spokes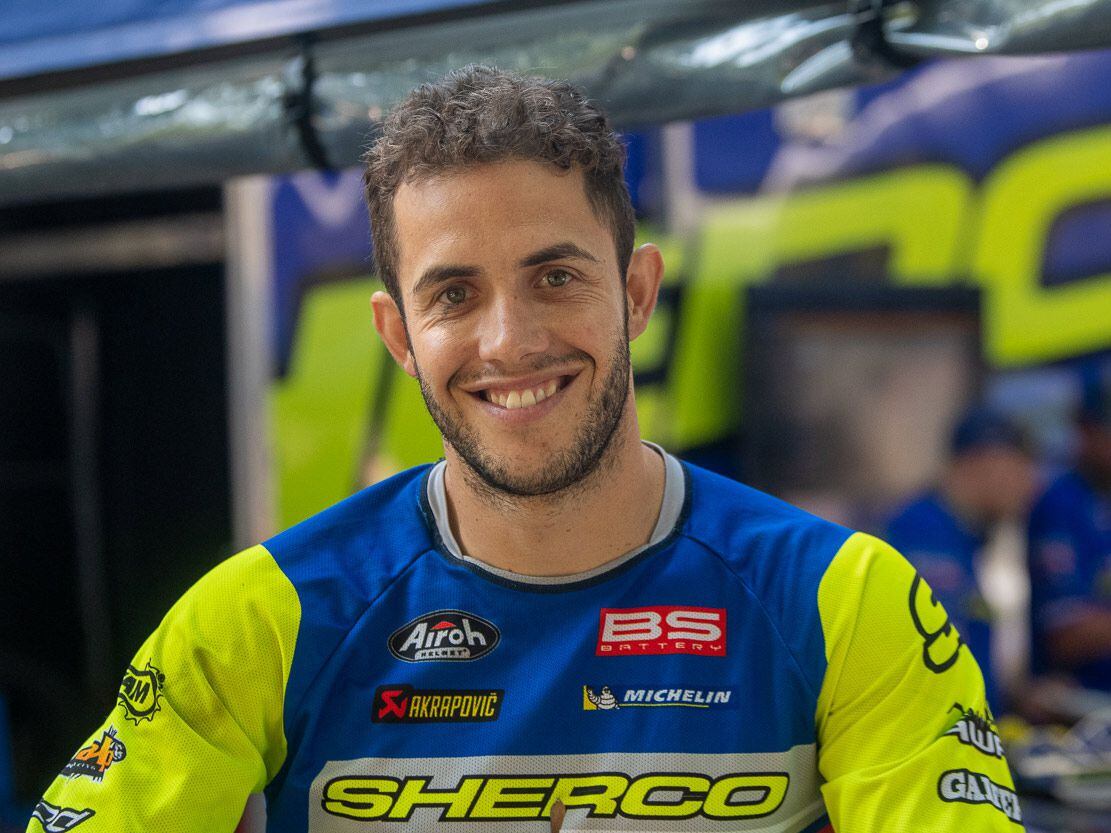 Mario Roman, Sherco Factory Racing (Shan Moore/)
"I think the crowd is fantastic at this event," Mario Roman said. "The vibes and the atmosphere look completely different than what we are used to having in Europe. But in my opinion, this is not an extreme race. This is not in the level of competition we are used to doing. It's not so good to travel around the world for a 30-minute final race. I think in this property, they have enough rocks to make a proper event—two or three days. A proper race, like really tough. For sure, it's exhausting because we race really hard and normally it's hot and [there's] high humidity, but at the same time, I think it's not long enough for hard enduro. It's like anything can happen. If you make good, you can be good. If you make one mistake, everything is gone. So I'm not super fond of the format, but the place and the organization are fantastic."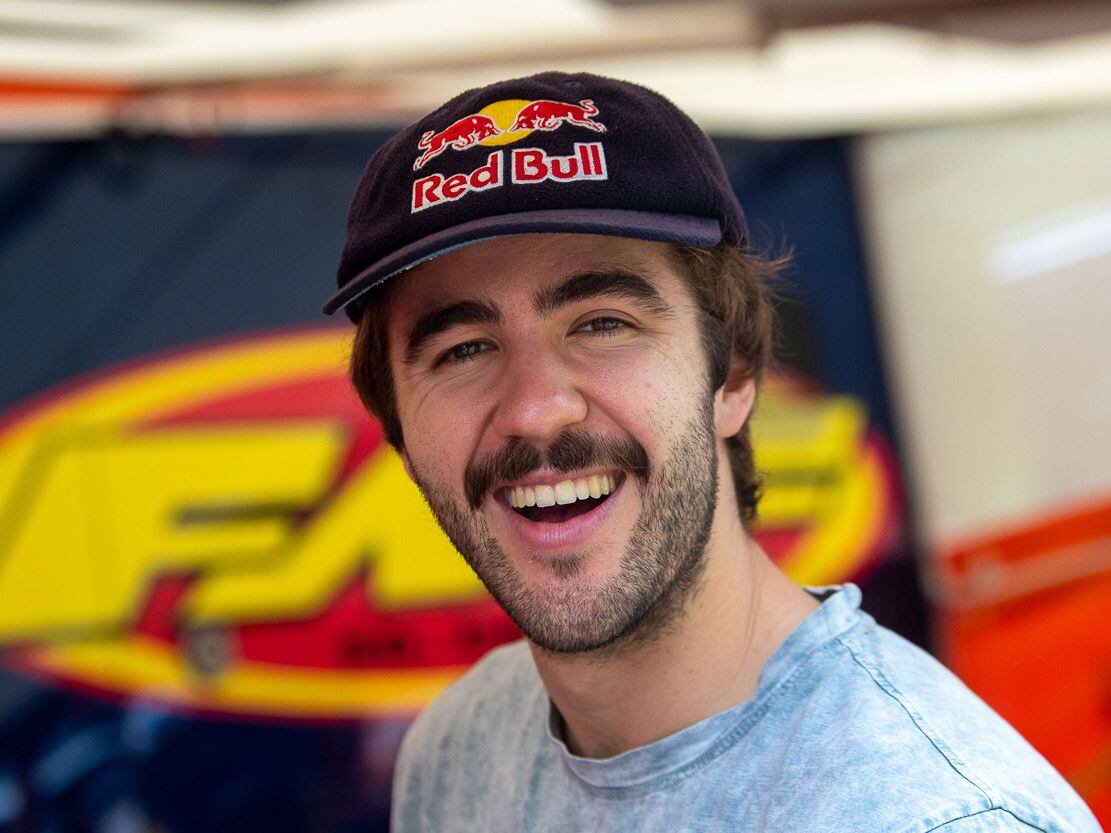 Manni Lettenbichler, Red Bull KTM Factory Racing (Shan Moore/)
"It's definitely way shorter and super intense, I would say," Manni Lettenbichler said. "We don't really race a final which is 30 minutes plus one lap [at other hard enduros], so I think that's super different compared to the other races. The track is more flowy, but still pretty technical and intense because it's just rocks everywhere. So you don't really have a place where you can rest a little bit. Definitely not an easy track on the physical side. Also, the humidity makes a big difference. It's pretty cool to be back in Tennessee to race TKO again."
Related: Off-Road Racebikes—Cody Webb's 2023 Sherco 300 SE Factory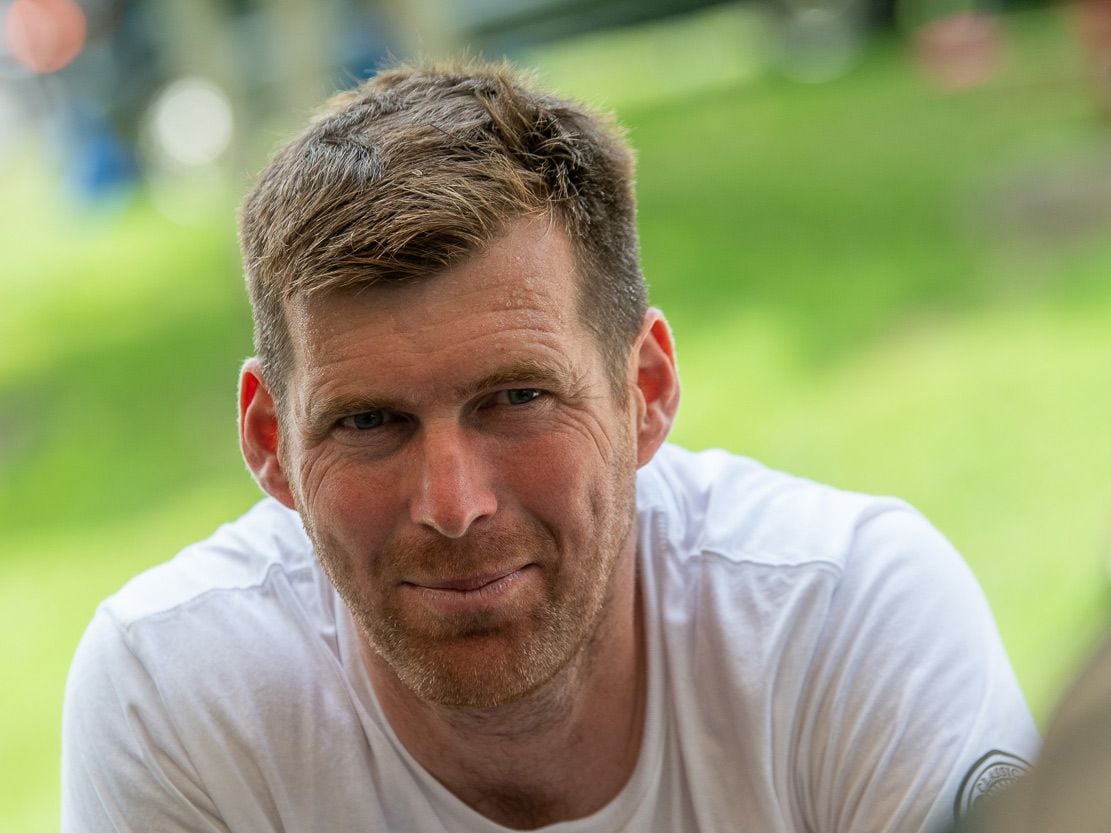 David Knight, David Knight MBE Racing (Shan Moore/)
"I did Erzberg this year and obviously I've done some of the other races in the past, but I think with this one, it's good that it's all in one day," David Knight said. "It's intense. You've got a hot lap. You've got a 12-mile lap. You've got a 15-mile lap. Then you've got your short race at the end, which is probably the most physical. Out of all the races, that would be the physical one. So it's going to be a hard, tough, long day. The humidity… I raced here in May and that was really humid and hot. I've looked at bits of the track and at this point now, I'm like I'll just ride it blind. Sometimes that works out better."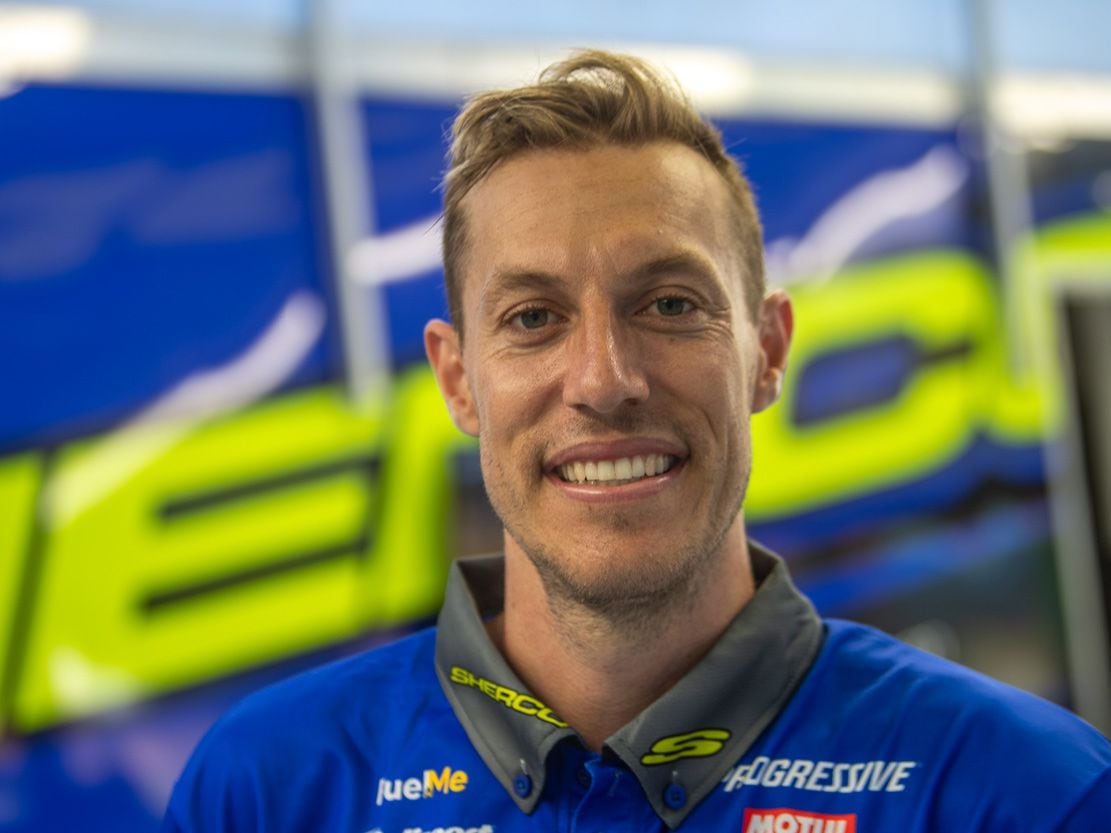 Cody Webb, FactoryOne Sherco (Shan Moore/)
"This race has its own nostalgia to it and a different format than any other," Cody Webb said. "It's the Tennessee Knockout for a reason. You've got to be up near the front or you're out of the race. There are three different knockout sessions, so it's basically winner-take-all for that final. You've got to make sure you're maintaining your speed and good pace all day and make it in the main. It's just an all-out, gruesome sprint. Some of the other events are two-hour minimums. The endurance is key here too, but a different type."'
Related: Graham Jarvis Talks About Racing Erzberg Rodeo Hard Enduro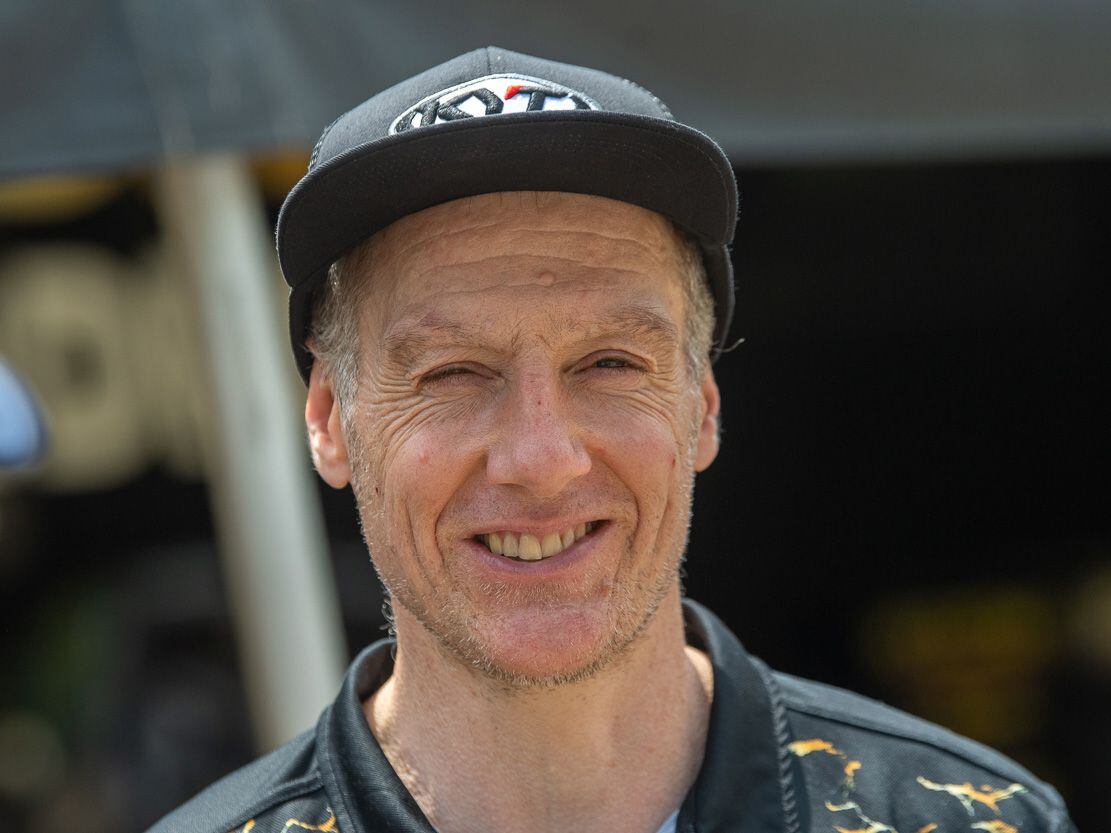 Graham Jarvis, Jarvis Racing (Shan Moore/)
"Completely different format to the other races," Graham Jarvis said. "Obviously, there's the knockout system and then it comes down to a shorter race. The other races are obviously a little bit longer. That main race is intense. The crowd is huge as well, and the short course is good for the crowd. Always more noise. Normally, the result comes down to the two-hour, three-hour races minimum. So this is one of the shorter races."