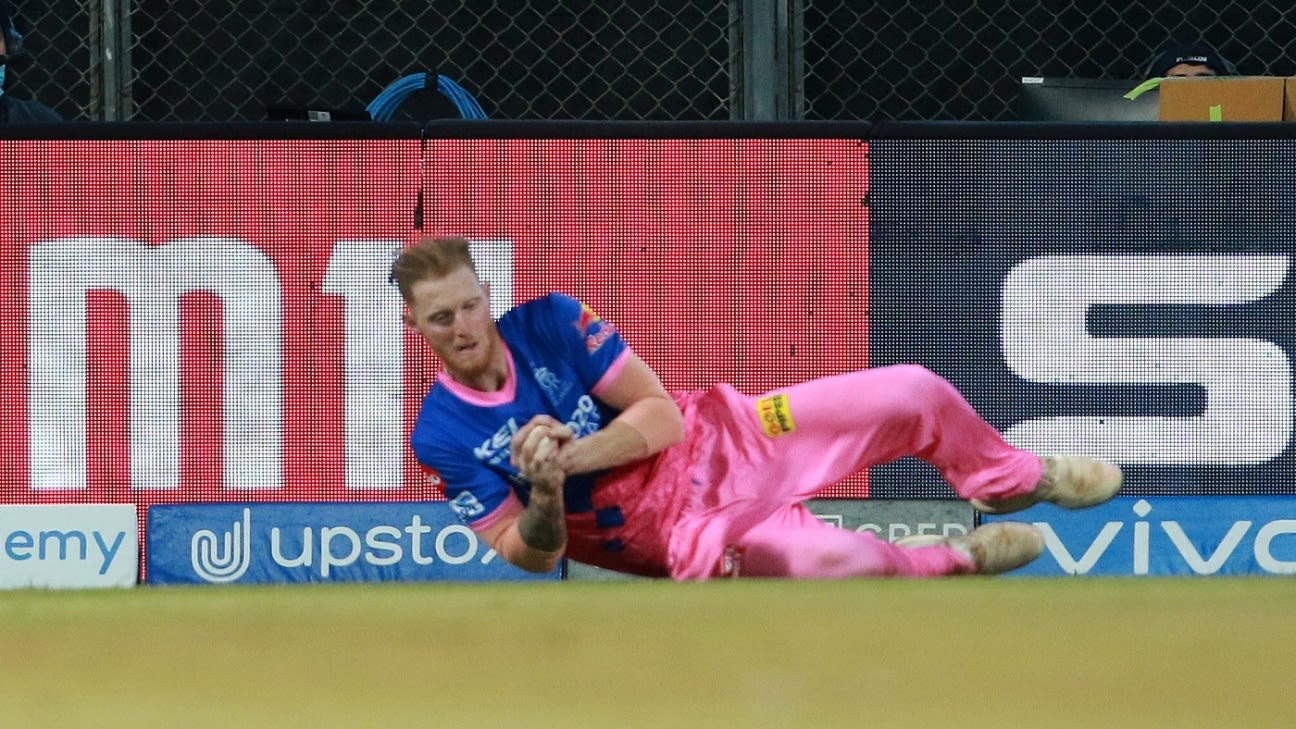 News
Allrounder requires surgery on left index finger ruling him out for up to 12 weeks
Ben Stokes looks set to miss England's Test series against New Zealand in June after the ECB said that he would require surgery on his broken finger, putting him out for up to 12 weeks.
The England allrounder underwent an X-ray and CT scan on Thursday and will fly home from the IPL on Saturday after fracturing his left index finger in Rajasthan Royals' opening game. The first Test of the summer, against New Zealand at Lord's starting on June 2, is just over six weeks away.
Stokes had initially indicated he wanted to stay with the Royals to provide "valued support and inputs off the field", but he will now return to the UK for an operation in Leeds on Monday. He had already been ruled out of the IPL by the injury, which he sustained while diving to take a catch against Punjab Kings.
England had been facing the possibility of missing Stokes, the Test vice-captain, for the Lord's game, should the Royals remain involved for the IPL's knockout stages. They will also play New Zealand at Edgbaston the following week, before limited-overs series against Sri Lanka and Pakistan.
A 12-week rehabilitation process would mean Stokes returning to fitness in time for the start of the Hundred in mid-July, which is followed by a five-Test series against India.
England could be also be without the likes of Jos Buttler, Chris Woakes and Sam Curran for the first New Zealand Test, due to IPL clashes, and have injury concerns over Jofra Archer, who recently required surgery on his hand and has been managing an elbow problem – although he is hoping to still be involved in the IPL after returning to bowling earlier this week.
There was better news in the latest on opener Dom Sibley, who also suffered a finger injury in the field during Warwickshire's Championship game against Notts. X-rays confirmed a small fracture but he could still bat in the game at Trent Bridge, and is not expected to be a doubt for the New Zealand series.