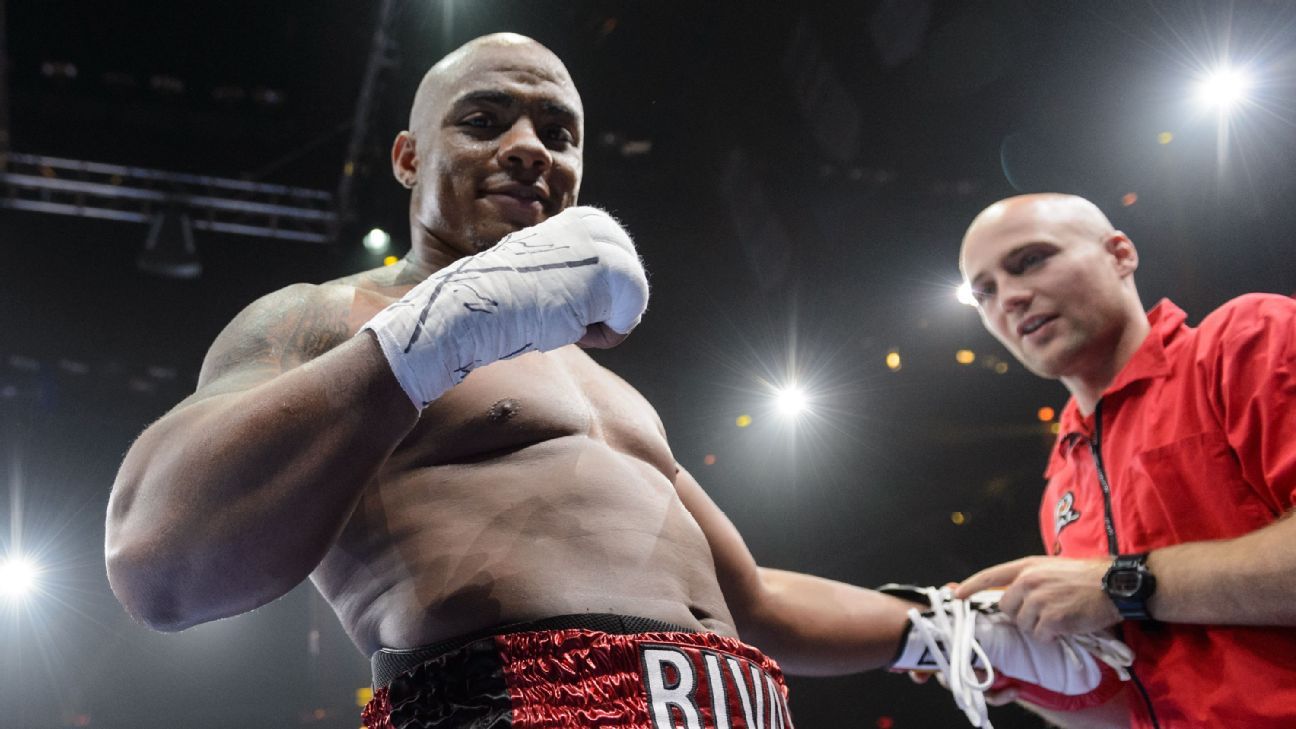 A boxing card in Colombia on Aug. 13 featuring three WBC title fights, headlined by bridgerweight champion Oscar Rivas' bout against Lukasz Rozanski, has been postponed, according to his promoter, Yvon Michel.
Michel said no date has been finalized for a rescheduling of the fight, which was going to be Rivas' debut in the country of his birth. Rivas (28-1, 19 KO) had become the WBC's first bridgerweight champion last year, beating Ryan Rozicki. As of now, the WBC is the only one of the four major boxing organizations to recognize the bridgerweight division. Rozanski (14-0, 13 KO) last fought in May 2021, knocking out Artur Szpilka in the first round.
The card also featured two women's title fights, including the return of former No. 1 pound-for-pound fighter Cecilia Braekhus. It was going to be the first fight for Braekhus since 2021, when she lost a rematch trying to win back her undisputed welterweight titles against Jessica McCaskill. McCaskill had beaten Braekhus in 2020 to win the belts — the first time Braekhus had lost in her career and the first time she had been without at least one welterweight belt since 2009.
Braekhus (36-2, 9 KO) was scheduled to fight WBC junior middleweight champion Patricia Berghult (15-0, 3 KO). It was going to be the first title defense for Berghult, who beat Olivia Belkacem for the belt in November 2021.
Also scheduled to be on the card was a fight between Hanna Gabriels (21-2-1, 12 KO) and Angie Paola Rocha (10-3-3, 5 KO) for Gabriels' WBC heavyweight and WBA light heavyweight titles. It was the first defense of both belts for Gabriels, who beat Martha Lara Gaytan for them in April 2021. Rocha hasn't lost a fight since 2006, but also did not fight between 2016 and July of this year.